This post may contain affiliate links. Read my disclosure policy here.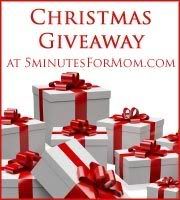 Thanks to all of you who participated in the 2007 Christmas giveaway. For all of you winners, Christmas has come a month early. We know that you will enjoy giving these prizes to someone who will appreciate them, or accepting them as an early gift for yourself. You will be receiving an email from me within the next couple of days. Please respond with your address as soon as possible. If you don't respond within a week, we will have to choose another winner.
If you would like to support any of these companies this Christmas season, click on through to read the original post and then check out what they have to offer.
Congratulations to everyone!