This post may contain affiliate links. Read my disclosure policy here.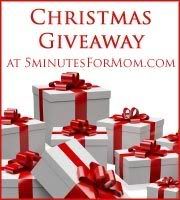 Would you like to make bedtime a bit more fun? The educational children's program, My BedBugs, creatively turns the parenting hot spots of bedtime and cleaning into kid-friendly adventures.
My BedBugs entertain and educate with songs and playful adventures.
Created in 2002 by husband and wife team Alex Greene and Carol Sweeney, My BedBugs has made parenting a little more fun for millions of families and is the proud winner of 13 Emmy Awards and 12 Telly Awards.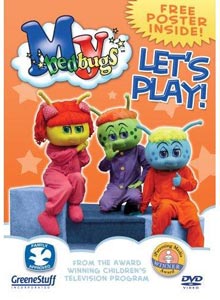 "Siblings Gooby, Toofy and Woozy share imaginative adventures from their bedroom. They are accompanied by J. Edgar who teaches them to solve problems through music and creativity. With their cuddly pillow Snoozy by their side, these special bugs sing and dance their way through learning."
We're giving away 10 copies of the latest My Bedbugs DVD "Let's Play".
If you want to win a copy for your kids of this fun DVD, all the instructions are included in the Christmas Giveaway 2007 post (including the code to put our Christmas Giveaway button on your site.)
But here is a quick run through:
Leave a comment on this post to be entered.
Either post a link to this contest OR post a button linking to our Christmas Giveaway post. (If you post the button and link to the Christmas Giveaway, you are qualified to enter in all the upcoming Christmas Giveaway contests. And we have many more contests to come!) Non-bloggers are welcome too – we understand you can't link – but feel free to pass the word on to your friends.
(This giveaway is open to US shipping addresses only.)