This post may contain affiliate links. Read my disclosure policy here.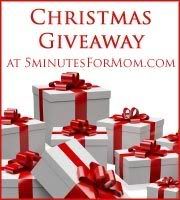 I'm pleased to introduce some great resources to help families make the most of the preschool years from a name we know we can trust — Gymboree.
I am always wanting quick and easy ideas for ways to engage my three-year-old son. The A to Z Activities for kids set comes in a sturdy box, containing 26 Activity Cards, each with a large letter and picture on one side, and an activity suggestion on the other, from Ants (watch 'em), to Cups (hide something under them) to Zipper (practice working them), these

thick cardboard cards that are larger than 5 x 7 inches provide a great way to practice the alphabet and have fun and get a few ideas as well. Kyle enjoys handling them and finding the certain card/letter that I call out to him.
365 Activities You and Your Child Will Love is a colorful book that sorts activities by age–3 and up, 4 and up, and five and up. Instead of crafts or games that often require advance planning, this is the kind of book that parents can look through to get ideas to perk up your weekly routine, such as visiting a pick-your-own farm, singing certain songs, or creating a collage.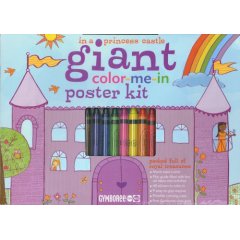 The Gymboree In a Princess Castle Giant Color Me in Poster Set comes with crayons slightly bigger than usual, perfect for chubby preschool hands. There are stickers to color which can be added to the castle or used elsewhere, and of course the appealing 45 by 30 inch large poster that can provide hours, or days, of fun as your own princess colors it in on the floor or tacked up on the wall. There's a Pirate Set for the boys available as well.
If you want to win one of two book and activity cards as a set, OR one of two princess castle coloring sets, all the instructions are included in the Christmas Giveaway 2007 post (including the code so you can put our Christmas Giveaway button on your site.)
But here is a quick run through:
Leave a comment on this post to be entered.
Either post a link to this contest OR post a button linking to our Christmas Giveaway post. (If you post the button and link to the Christmas Giveaway, you are qualified to enter in all the upcoming Christmas Giveaway contests. And we have many more contests to come!) Non-bloggers are welcome too – we understand you can't link – but feel free to pass the word on to your friends.
(This giveaway is open to US and Canadian shipping addresses.)