This post may contain affiliate links. Read my disclosure policy here.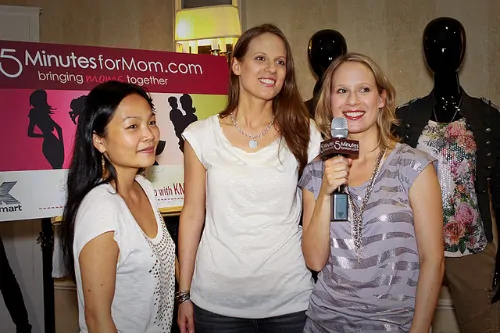 Janice and I got some fantastic insight into the Fall Fashion Trends for 2010 from Kathy, the VP of Women's Apparel Design for Kmart.
And I'm loving these trends.
I have to admit, I wasn't thrilled a couple years back when "skinny jeans" became all the rage again. I still hadn't weakened and worn any "skinny jeans" until Kmart sent me a pair to wear at BlogHer 2010. I was a little scared to try them on… but once I pulled them on, I loved them. They're amazingly comfortable and actually rather slimming.
Kathy showed us examples of other fall fashion trends we'll be seeing this year. I love the military and rocker vibes that are influencing style. Take a look…
What About You?
Do you like "skinny jeans"?
Which of these fall fashion trends do you like the best?
Thanks to Our Sponsors

Thanks to Kmart Design we shot a ton of fabulous and fun BlogHer footage that we will be publishing in the coming weeks, so make sure you watch our feed.
Also… here's a little tip… if you want to see the videos as soon as we upload them to YouTube (even before we can get them published here at 5 Minutes For Mom), subscribe to our YouTube channel.
Written by 5 Minutes for Mom co-founder Susan.
You get our feed, right?