This post may contain affiliate links. Read my disclosure policy here.
Susan and I are Gleeks.
As you can tell from our tweets and posts over the last year, we adore Glee. As Susan says, "Glee has ruined all other TV shows for me."
So, when we had the chance to attend a Glee Tour concert, we were absolutely stuck. We desperately want to go because, as I said, we are Gleeks. What Gleek would turn down that opportunity? And we really want to go and review the show for 5 Minutes for Mom.
BUT the problem is, we love YOU! We felt bad not giving the tickets away.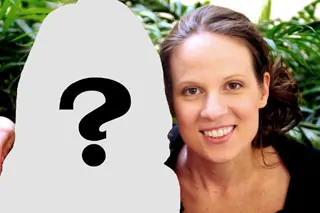 Then it hit us, why don't we bring one of YOU with one of us?
I beat Susan in the fist fight, (actually, if it had been a fist fight, I would have TOTALLY lost!), and so I will go to the concert in Phoenix, Arizona on May 15th with one of you!
SO what do you think? Should YOU be a 5 Minutes for Mom twin next weekend and fly to AZ to see Glee LIVE ON TOUR!!
If you think you are the perfect woman for the gig, let us know!
Tell us in the comments, or write a post on your blog, (including a vlog would score you extra points for sure,) about why you would be the best woman for the job!
HURRY – cause we need to choose soon in order to get your flight booked in time.
AND we are also having another our #DoveGleeForAll Twitter Party next week, May 12th, 7-8:30pm Eastern. Don't miss it — lots of prizes AND a set of tickets with travel to a Glee Tour date near you!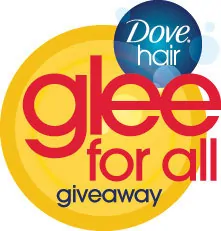 So join 5 Minutes for Mom, Dove & Rocket XL next Wednesday during the Dove Hair Glee for All Twitter Party to celebrate the relaunch of the brand's Hair Care line and the partnership with FOX's Glee!
For more prizes and Dove Glee for All fun visit www.dovegleeforall.com.
To read about 5 Minutes for Mom's giveaway rules and regulations, see our terms and conditions.
Note: These giveaways are part of Dove's partnership with Rocket XL and their Dove Glee for All campaign. Dove is the sponsor and is providing prizing. 5 Minutes for Mom is not being paid to participate in this campaign, but is receiving forms of compensation such as product and tour tickets.

Thanks to Tech4Mommies for quickly photoshopping Sue out of the image. We were just about to start the Twitter party and wanted to get this post up before it started! Thanks!
UPDATED:
Taking Susan's place for our Glee Tour review is…
TARA ROBERTSON from Tara's View of the World
Gosh, in her eight years of mothering, Tara has NEVER been away from them! Wow — Tara you deserve a break! And there won't be one diaper to change! WOOHOO!
I wish I could take everyone! Reading all the comments was heartbreaking knowing there could be only one winner. You ALL deserve to go!!!
ANOTHER UPDATE:
Okay, so… scheduling is interfering with Tara getting to Glee and we've had to select another winner.
The new winner is Carissa from My Everyday Miracles.
Carissa has an amazing story of how she and her husband adopted two very special twins.
Carissa, we know as much as you cherish every moment of parenting twin two-year olds, you likely really need a break. We hope you're excited to take that break watching Glee.
Again, we sincerely thank each and every one of you who took the time to leave a comment here. We read each and every one and visited your blogs. It was impossible to choose once, much less twice. Clearly every one of you deserved the ticket and I know I would have had so much fun and loved to have meet each of you.
We hope you all join our next Twitter party on Wednesday at 7 pm Eastern for another chance to win tickets to a Glee concert.