This post may contain affiliate links. Read my disclosure policy here.
NOTE: This is the AFTER-PARTY for the Ultimate Blog Party 2010. If you are looking for the MckLinkies with the 2300+ blog URLs, click over to our UBP party post. And don't worry — those linkies aren't going anywhere! So you can come back all year long and find fresh, fabulous new blogs to read!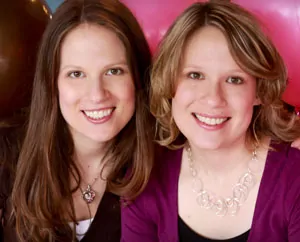 After seven days of partying, three UBP10 LIVE events, and tons of tweeting, the official Ultimate Blog Party 2010 is winding down.
THANK YOU so much for coming and partying with us!!! We are honored to host you all here at 5 Minutes for Mom. We just wish we could make it through all 2,300 blogs! (We should have a contest for the person who makes it through the most!)
We had so much fun partying with you all — and our kids loved their annual Ultimate Blog Party too. With this being our fourth year partying up internet style, our kids consider Blog Parties as normal as Birthday Parties. (My son kept asking me this year, "When is the Ultimate Blog Party?")
Here are our kids partying up at our Ultimate Blog Party 2010. At the beginning of the video Susan caught four year old Julia on the phone with her friend explaining that she was at a Blog Party. Way too funny!
Yes, it was another wonderful (and exhausting!) week, with more than 2300 bloggers participating. Now it is time for us to start drawing winners and sorting through all those fabulous UBP10 prizes.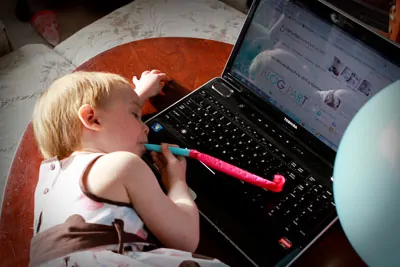 BUT that doesn't mean the fun has to end…
No — as you learned in the UBP10 — the fun is just beginning!
First: Get on our Newsletter List.
If you don't want to miss any exciting opportunities at 5 Minutes for Mom, make sure you sign up for our newsletter so we can keep you up to date with future events. We value and respect your privacy — your email address is safe with us!
Second: Get on our NEW Ultimate Blogger List.
If you are a blogger and you want more blogging opportunities such as review and giveaway offers, local events and parties, conferences like the Disney SMM Conference and more, add your info to The Ultimate Blogger List.
Add Your Name to The Ultimate Blogger List Now!
This is a private list – your information will NOT be available to the public or posted online. This list is for us to help bring YOU the blogger opportunities you want.
Third: Join in the UBP10 After-Party!
Keep reading to find out how…
How we party at a UBP After-Party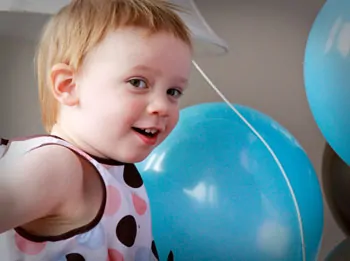 YES — there is MORE partying!
As you jumped through the MckLinkies, you discovered blogs you want to keep reading and friendships you want to keep building!
So at this After-Party, we are celebrating those new discoveries.
Here is what you do:

Write a UBP10 AFTER PARTY post on your site sharing at least THREE new blogs you discovered at the UBP10. (They have to be brand new to you!)
Come back here and add the URL to your UBP10 AFTER PARTY.
Then click through the Mcklinky and find out what blogs people are talking about!
Happy After-Party!!!
IMPORTANT
PLEASE NOTE: Before you add your link to the #UBP10 AFTER-Party you need to WRITE an after-party post LINKING to 3 new blogs you found! Please do not just link to your home page!