This post may contain affiliate links. Read my disclosure policy here.
This week we are closing the Cook and Sing with Point of Grace giveaway.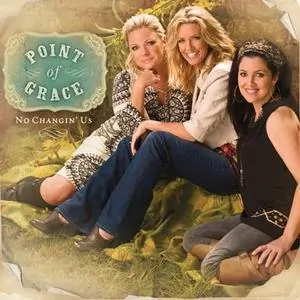 Their newest CD, No Changin' Us, is no exception. The very first song, "He Holds Everything", immediately calmed my heart over several anxieties I had brewing around. The truths housed in their music are refreshing, uplifting, and a wonderful reminder of God's all-encompassing grace and power in our lives, every day.
Many of the songs are obviously meant to be an encouragement especially to Moms.
Besides the new CD, they also have released a cookbook titled Cooking With Grace. Not only does it have scores of recipes with mouth-watering pictures, but it has a story with each recipe. The stories give a very honest and intimate look into the lives of the members of Point of Grace, their families, and other Artists, such as Amy Grant, that contributed to their cookbook.
Our five winners today will receive a Point of Grace Prize Pack which includes a copy of the CD, No Changin' Us, and the Cookbook, Cooking with Grace.

Comment Number 194 – Yvonne Butler.
Comment Number 38 – Margaret.
Comment Number 230 – Veronica Garrett.
Comment Number 32 – Elizabeth.
Comment Number 51 – Cherees.

Congratulations! Please email us at Contests5M4M(AT)gmail(DOT)com to claim your prize.