This post may contain affiliate links. Read my disclosure policy here.
Memory Cross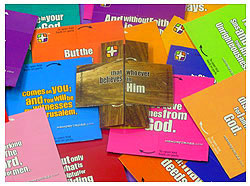 Fun, easy and effective — this is a fantastic way to teach your kids Bible verses…
Jackson picked up the cards and instantly started unfolding, discovering new panels and new words — and all the time, he was learning a new Bible verse. This concept behind Memory Cross's patented design, created to provide a fun, interactive learning experience, is brilliant. After seeing them. I simply had to tell you all about them.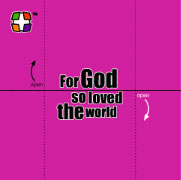 Through unfolding the panels, kids are mesmerized as they work to unravel the verse or message in each card. Jackson was totally hooked.
Memory Cross has even come up with "Coloring Card" versions where the kids get to color in the designs themselves, but still have all the fun of the folding pattern to make their own creations come alive.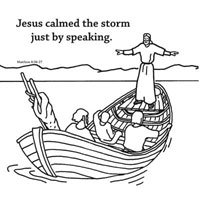 The Memory Cross cards come in sets for purchase for groups (like Sunday School or Mission Trips) or in family packs. These unique cards are perfect for Sunday School lessons, Youth Groups, or Summer Sunday School programs like Vacation Bible School. So if you are in charge of planning curriculum (or want to pass this cool concept on to your church) you really want to check out this site. This is one of the most fun and effective learning tools I have seen.
If you just want to get some to use with your own family, you can buy the family packs. I think they are great for both family and group purposes. They are an inexpensive, but totally fantastic teaching tool.
(And for any of you moms looking for a business opportunity, Memory Cross is looking for online and direct sales reps in all states. Contact Valerie @ memorycross .com for more info. Remove spaces.)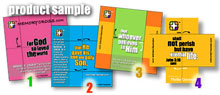 If you would like to win two sets for your family, we are giving away (to one winner) One Coloring Pack (it will include two of each coloring card so you can have a variety) and One Family Pack (#2).

Also – if you would like to check out the Memory Cross cards yourself before making an order, the company is offering Free Samples to US and Canadian addresses. As well they are offering a $5.00 coupon for letting your friends know about Memory Cross.
To win the Coloring Pack and the Family Pack, leave a comment here at this post. (This contest is only open to US shipping addresses.)
We will be drawing the winner on July 4th. All the instructions are in our July 4th Giveaway sticky post (including the code to put our July 4th Giveaway button on your site.)
Here is the quick version:
Leave a comment on this post to be entered.
Post a link to this contest and/or link and post a button to our July 4th Giveaway post. (If you post the button and link to the July 4th Giveaway, you are qualified to enter in all the upcoming July 4th Giveaway contests. And we have many more contests to come!) Non-bloggers are welcome too – we understand you can't link – but feel free to pass the word on to your friends.
Good luck! (More contests still coming…)