This post may contain affiliate links. Read my disclosure policy here.
Designing Diva is treating us again!
Yes – Designing Diva loved being a part of our Mother's Day Giveaway, (and all the wonderful comments you wrote about her work!) so much that she asked to come back and give someone else a chance to win some of her beautiful jewelry. And of course, we just couldn't say no. So here is an encore for Designing Diva.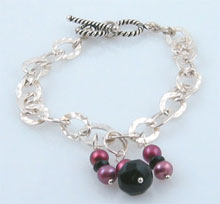 In case you missed her story at our Mother's Day Giveaway, Designing Diva is run by Randi-Sue, a Texas stay-at-home-mom and former clinical scientist. Now instead of toiling in a science lab, Randi-Sue runs her independent company right from her own home studio, creating each piece by hand.
When Randi sent me a piece to review for the Mother's Day Giveaway, I was so impressed with her work. The bracelet and earrings she sent me were gorgeous — delicate and exquisitely crafted. I have complete confidence that you will also be thrilled with any pieces you order from Randi.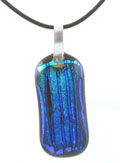 For this giveaway, Randi is offering a offering a Dichroic Glass Pendant of the winner's choice or a gift certificate with free shipping (up to $40). So click on over and have a look at her work. I am sure you will have a hard time choosing which piece — they are all so beautiful!

If you want to win this contest for some of Designing Diva's delicious jewelry make sure you leave your comment here at this post to enter…
We will be drawing the winner on July 4th. All the instructions are in our July 4th Giveaway sticky post (including the code to put our July 4th Giveaway button on your site.)
Here is the quick version:
Leave a comment on this post to be entered.
Post a link to this contest and/or link and post a button to our July 4th Giveaway post. (If you post the button and link to the July 4th Giveaway, you are qualified to enter in all the upcoming July 4th Giveaway contests. And we have many more contests to come!) Non-bloggers are welcome too – we understand you can't link – but feel free to pass the word on to your friends.
This contest is open to Canadians too!!! 🙂
Good luck! (More contests coming…)