This post may contain affiliate links. Read my disclosure policy here.
Happy Saturday everyone. I hope your first day of spring has been wonderful! We have some lucky winners to announce today.
First, we have two winners in our Fun With Calafant giveaway.
The Calafant Cardboard Toys are toys that you build out of cardboard and then decorate with paint, markers, and, in the case of my girls, stickers. Calafant offers large items (farm, treeehouse, palace, forts, etc), medium toys (pirate ship, farm, castles), and even small toys (carriages, dinosaurs, houses, and different types of transportation). All of these toys are amazingly affordable and range from $7.99 to $24.99.
What makes the Calafant Cardboard Toys so much fun for kids is that once they are finished putting their toy together and have it all decorated, then it becomes a whole new toy!
My girls loved decorating the Treehouse and the Rosegarden Palace we received from Creative Toy Shop but what they love even more is playing pretend with them. They spend hours putting their little dolls in the Palace towers pretending to be stranded princess while, naturally, the prince comes running from the Treehouse to rescue her! It is so fun to watch!!!

Congratulations to Sandy (Your Life, Organized) and Heather. You have both won $30 gift certificates, redeemable at www.CreativeToyShop.com.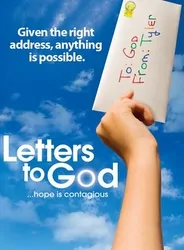 Next, we have our Letters to God giveaway for Hope is Contagious cards from Dayspring.
Letters to God is based on a true story about Tyler, a young boy battling cancer.
As he watches his family and friends around him affected by his disease, he begins to pray for them in the form of letters written to God. He places postage on his letters and mails them daily.
Since God works in incredible ways, Tyler's letters end up in the hands of a hurting and lost postman, Brady. Soon Brady's life is transformed through Tyler's words of hope, faith and love.
Our friends at Dayspring have partnered with Letters to God and are releasing a box card set inspired by the film. Their Hope is Contagious box card set features 12 cards with inspiring sentiments to share the amazing hope we have in Jesus Christ.
Congratulations to Gerrie and Sammy. You have both won a Hope is Contagious box card set.

Finally, we have two winners in our Miracle Worker on Broadway Giveaway.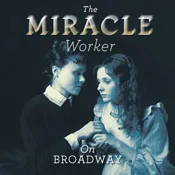 When I heard that The Miracle Worker was returning to Broadway and was offered complimentary seats to the show so that I could review it and offer a giveaway, I trembled with excitement.
When I checked out the cast, I was even more excited. This small ensemble includes Academy-award nominee Abigal Breslin as Helen Keller; Jennifer Morrison (House, M.D.) as Kate Keller; Matthew Modine as Captain Keller; the fabulously experienced Elizabeth Franz as Aunt Ev; and Tony-nominee and screen actress Alison Pill, whose depiction of the Miracle Worker Annie Sullivan is something that you must experience.
Congratulations to Erin from Long Island and Lee @ Foodie plus Four! You have both won a set of four tickets to The Miracle Worker.
If you are a winner, please check your inbox. You should have received an email from me with instructions on how to claim your prize.
You can also email us at contests5m4m(at)gmail(dot)com. If I don't hear from you by Thursday, March 25th, I will have to redraw and select a new winner.