This post may contain affiliate links. Read my disclosure policy here.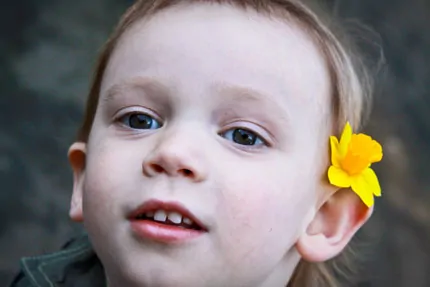 It is hard to imagine while you dance in the sunshine with daffodils, there is a snowstorm keeping me from getting home to you.
"Just one sleep," I promised you. But I didn't expect the Chicago airport to shut down with snow in March! I thought I would be home to snuggle you tonight.
I am so sorry my little one. I know you can't understand why Mommy isn't always there.
I miss you sweet thing — and I will see you tomorrow. But how about I don't promise. Maybe that is safer.

Written by Janice, co-founder of 5 Minutes for Mom.