This post may contain affiliate links. Read my disclosure policy here.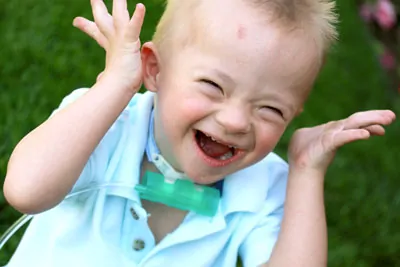 Parker is always in need of prayers. In fact, his blog is even called Praying for Parker.
This little guy is in a constant struggle for his life, but some days that struggle is elevated to a first-class fist-fight!
Parker's mom, Tammy, writes…
Reed and our nurse just took Parker to American Fork ER. The idea is to get him stabilized and then most likely life flight him up to Primary Children's Hospital.

Parker really took a turn for the worse early this morning. You can hear his lungs rattle even without a stethoscope. His sats even on 10 liters can't stay up anywhere they need to be.

I can't remember the last time I have been so frightened.
Tammy shared with us in an email how heartbreaking it was that she couldn't go with them because she's having a hard time healing after her recent hysterectomy. She tried to pick him up last night when he was de-satting and she begin bleeding out of one of her wound sites. But once Parker arrives at the Primary Children's Hospital, Tammy will join them.
This family has been through more than I can even begin to imagine. So you know this is scary when Tammy says, "I can't remember the last time I have been so frightened."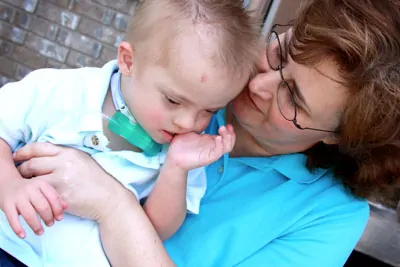 If you don't yet know Tammy and Parker, you can meet them with Janice in this post from September and visit Parker's blog. Also, Tammy is the managing editor of 5 Minutes for Special Needs.
Here is a video from the post when Janice meet Parker.

Parker brings so much love and joy to this world. Please pray for him, his mom Tammy and the rest of their family!