This post may contain affiliate links. Read my disclosure policy here.
I can still hear my mom telling me as we watched my two year old son playing, "One day they are going to try and tell you to put that child on Ritalin — and don't you listen."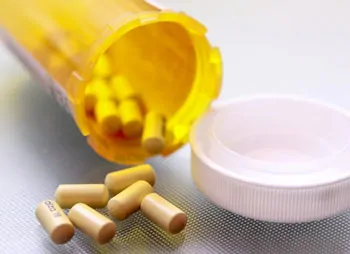 I nodded in approval, watching my son and wondering what his future would hold. I knew already he wasn't "typical" in many ways.
In fact, even in his appearance, he was unlike any child I had met. He towered over children his own age. To this day, we have never met a child his age that shares his height.
Verbally, he also raced ahead of his age group. By two and a half he spoke as clearly as a child twice his age, with insights, worries and insecurities well beyond his years.
His mind and his body were rapidly developing, but emotionally and socially, he was struggling. This discrepancy was compounded by the fact that he appeared to be so much older than he was.
When people gave me disapproving glares at my rambunctious child, I wanted to tape a sign to his chest, "Give me a break — I am TWO!"
Now, six years later, I still want to tape a sign to his chest some days. Perhaps it would read, "Give me a break, you have NO IDEA!"
And really, none of us, myself included, know what it is like to be him. I know he desperately wants to "be good." Underneath all the chaos and noise, he has a sweet, tender heart. He is a complicated mix of humanity — bright and beautiful, but complex.
He describes it as "having challenges." Today, at the McDonald's Play Place, he met a five year old with Sensory Processing Disorder. The two of them roared around and had a wonderful time together. When it was time to leave, they both wanted to exchange phone numbers.
When we got in the car, my son said, "He has challenges like I do. It is so nice to play with other children who know what it is like to have challenges."
My son knows he is different. He has been getting in trouble for the last seven years. In every single classroom or lesson, he has been a challenge to manage. He knows it. It hurts him even though no one knows how much.
So last year, I did it. We medicated him. I decided we needed to give him the chance to see if it helped him — if it made his life better.
After a year of Strattera, we decided that it was not helping him nearly enough. In fact, I think it made him more emotional and prone to outbursts.
So tomorrow, he begins Concerta (an extended release form of Ritalin to treat ADHD.)
And although I know it is the right decision for my son to at least TRY it, here I am the night before Googling side effects, worrying and wishing I didn't have to hand my child a pill in the morning — wishing that life for him just wasn't so "challenging."
PS:I have struggled for years about whether to write about my son's ADHD and behavioral issues. But ultimately, I want to be his advocate, not just personally, but to help us all have more understanding and compassion on children with behavioral issues. I am not trying to say whether or not a family should choose to medicate their child. I just wanted to share our story and a small glimpse of how we came to try ADHD medication and how I feel about that decision.
Written by Janice, co-founder of 5 Minutes for Mom.