This post may contain affiliate links. Read my disclosure policy here.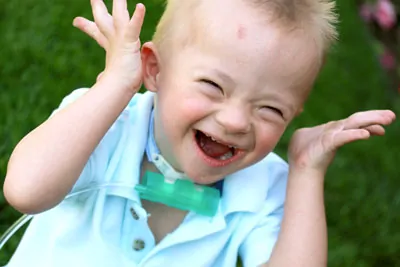 I adore Parker. Love him to bits!!! In fact, so does my son Jackson. Even though neither of us have ever met little Parker, he is a part of us.
So, when I realized I was going to be in Salt Lake City for the Startup Princess conference, only 30 minutes away from Parker and his mom, Tammy, (our 5 Minutes for Special Needs managing editor,) I scheduled a flight that left at 8:25pm so I could spend all Saturday with Tammy and Parker. (If you haven't met Parker before, he is also the star of his own blog, Praying for Parker.)
I hadn't even stepped through the doorway before Parker's eyes lit up — his whole face breaking into the most enchanting smile. Tammy introduced me to Parker and signed that I was a "friend." Parker instantly reached out to hug me — Parker style!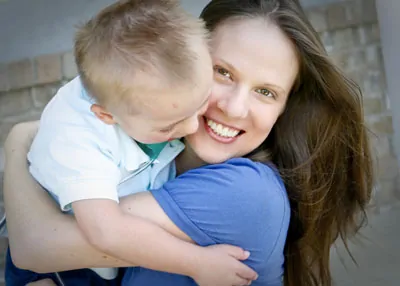 Hugging Parker is like hugging love itself. He throws his arms around your neck and wraps his legs around your waist, squeezing with all his might. (And he has quite a bit of might!) He laughs and squeals and kisses.
Tammy was surprised about how quickly he took to me, "He doesn't usually hug new people like that."
I whispered to Parker, "It is because you know I love you!"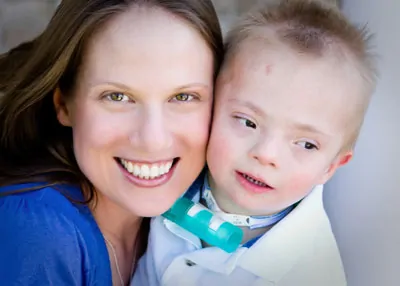 I asked my new friend Marcel Walker, a professional photographer and creator of www.myphotographica.com, if she wanted to come shoot Parker with me. She was thrilled for the chance to meet Parker and brought her camera and her daughter along. (Marcel took the two pictures above of me with Parker.)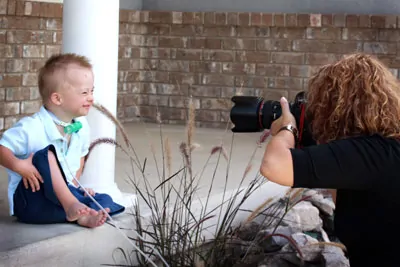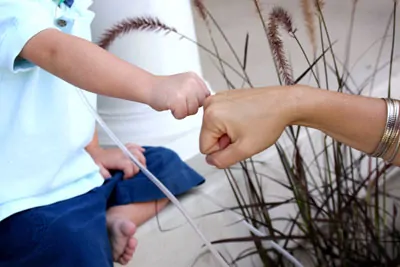 The two of us shot photos of Parker and his family for about an hour. We all had a blast. Marcel is a beautiful soul and a wonderful photographer. I will share more of her photos of Parker later this week.
Here are some more of my favorite shots that I took of Parker on that wonderful Saturday afternoon — one with his big sister, (Parker has five older siblings!) one with his Daddy, one with his Mommy, Tammy, and one with both Mommy and Daddy.
I also have embedded a video of me introducing YOU to Parker! Don't miss it. He is simply heavenly!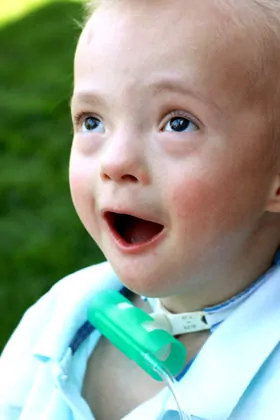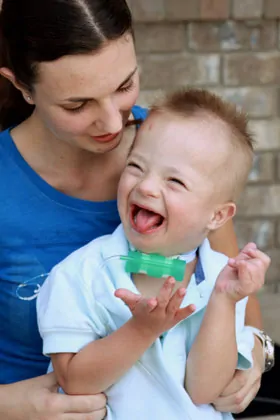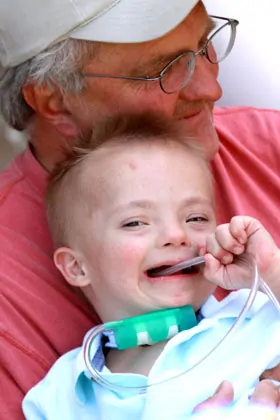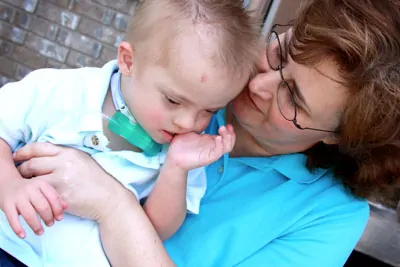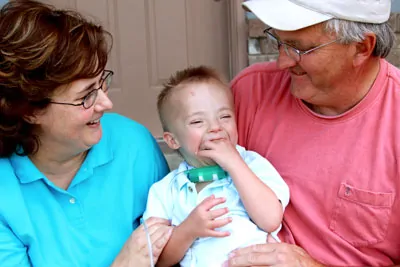 Finally, here is a video of me just minutes after meeting Parker. Spending time with Parker was pure bliss!