This post may contain affiliate links. Read my disclosure policy here.
At the end of 5 long years of chemotherapy, seven year old Mason is ready to party!
Yes, to celebrate Mason decided he wanted the World's Largest Nerf Party. And, thanks to Nerf and We are THAT Family, he is!
We are THAT Family is hosting a linky for us all to get into the action and party right along with Mason's own huge Nerf party!
I read Jackson Mason's story, and he wanted to celebrate with Mason too! So we grabbed Jackson's Nerf gear and the two of us had a late night mini-Nerf party.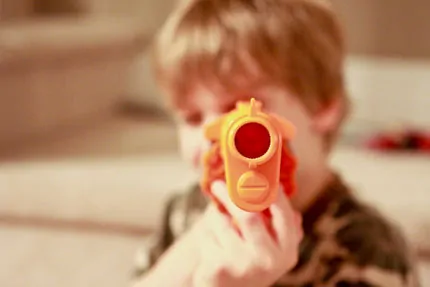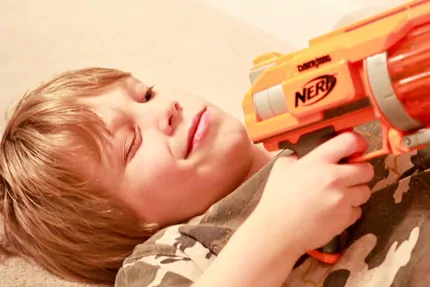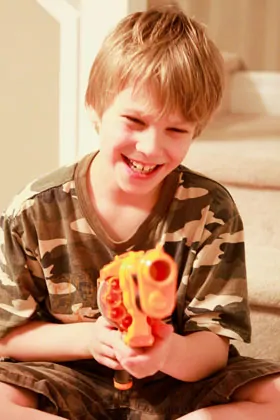 Here is more info about Mason's World's Largest Nerf Party and here is where to link up with your own Nerf party/photos.
WAY TO GO MASON!!! Here is to health and years and years of Nerf!!!

Written by Janice, co-founder of 5 Minutes for Mom.