This post may contain affiliate links. Read my disclosure policy here.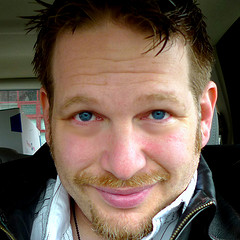 We're not just here for fun… we're also here to learn.
Yes, Disney brought in Guy Kawasaki and Chris Brogan to speak!
I was fortunate to meet Guy, hear him speak and INTERVIEW him at the Mom 2.0 Summit 2009. And I'm excited to hear him speak again today.
But I had yet to meet Chris Brogan.
Well… last night, I met and INTERVIEWED Chris!!! We talked about how Disney can teach us about business and he even let me in on what he'll be speaking about tomorrow. Check it out…
Chris also happened to be talking about Disney's business approach on his blog today in the post Earn Your GED- Find Success Tomorrow.
Make sure you're following Chris and Guy on Twitter.
Have a magical day!!!
(Disney covered costs for Janice, her family and me to attend this event. While attendees did pay for the conference, they recognize that it was a greatly reduced rate and appreciate that Disney is again supporting the social media movement with this event. )
Talk soon,
Susan, co-founder of 5 Minutes for Mom.
Don't miss posts, subscribe to our our feed and please tweet with us — @5minutesformom. 🙂
Hey, did you know Janice and I also own two online stores… a pedal car store and a rocking horse store.