This post may contain affiliate links. Read my disclosure policy here.
An untimely snowstorm threatened to stop many mom bloggers from reaching the ultimate event… the Disney Social Media Moms Celebration.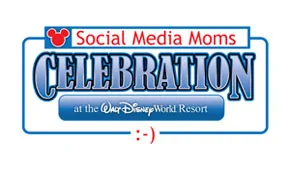 Amy (@ResourcefulMom) had given up hope.
She was heartbroken with the thought of not attending the conference that she had helped plan. Yes, Amy from ResourcefulMommy, Jennifer from Mom Bloggers Club and Maria Bailey and her team Mom Select and we at 5 Minutes For Mom all worked together with Disney to plan this fabulous event.
But, Amy's home in Washington DC was buried in snow and the airlines had cancelled all the flights.
They said there was no way.
But, with a little help from her friends, Amy found a way… and she's here at the Disney SM Moms event to tell you about it…
Maria Bailey also was stuck in the snowstorm. But fortunately, she also was able to make it… a day late… but better than never.
Amy and Maria, we are soooo happy you're here!
(Disney covered costs for Amy, Maria, Jennifer, Janice and me to attend this event. While attendees did pay for the conference, they recognize that it was a greatly reduced rate and appreciate that Disney is again supporting the social media movement with this event. )
Talk soon,
Susan, co-founder of 5 Minutes for Mom.
Don't miss posts, subscribe to our our feed and please tweet with us — @5minutesformom. 🙂
Hey, did you know Janice and I also own two online stores… a pedal car store and a rocking horse store.