This post may contain affiliate links. Read my disclosure policy here.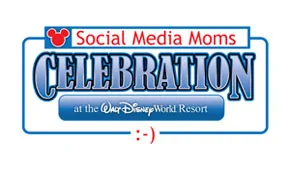 Everything Disney does has a magical touch.
The first night of the Disney Social Media Moms Celebration was fabulous. Moms and their families enjoyed partying with Mickey and friends while the kids danced for hours.
Olivia had so much fun, she may think Mickey Mouse has gone to sleep, but she doesn't want to.
The celebration has just begun… and we want to help you feel like you're here with us. So watch our feed for updates and check out Say It Face To Face where we'll be adding conversations and replies from conference attendees.
You may not be here in person, but you can still talk face to face with all of us… just through your webcam.
Follow us and all the other moms here on Twitter as we tweet with hashtag #DisneySMMoms.
I wish you ALL could be here!!!
If you missed grabbing one of these hot tickets this time, you'll want to make sure you don't miss out again. If you want to stay in the loop about future Disney events with 5 Minutes for Mom, add your name here and we'll email you as soon as the next event is planned.
Have a magical day!!!
(Disney covered costs for Janice and me to attend this event. While attendees did pay for the conference, they recognize that it was a greatly reduced rate and appreciate that Disney is again supporting the social media movement with this event. )
Talk soon,
Susan, co-founder of 5 Minutes for Mom.
Don't miss posts, subscribe to our our feed and please tweet with us — @5minutesformom. 🙂
Hey, did you know Janice and I also own two online stores… a pedal car store and a rocking horse store.