This post may contain affiliate links. Read my disclosure policy here.
Reading Eggs makes learning to read so fun that your kids will actually ASK to play it. Last year, one of our homeschooling contributors wrote this Reading Eggs app review and today we are going to take a deeper look into the complete Reading Eggs program that includes Reading Eggs Junior for ages 2-4, Reading Eggs for kids ages 3-7, Reading Eggspress for kids ages 7-13, and Mathseeds for ages 3-9.
So you know, the folks at Reading Eggs have sponsored this post so that we could invest our time into writing this detailed Reading Eggs review and explain many of the program's features and how you can use it to help your children learn to read or improve their reading and their math skills.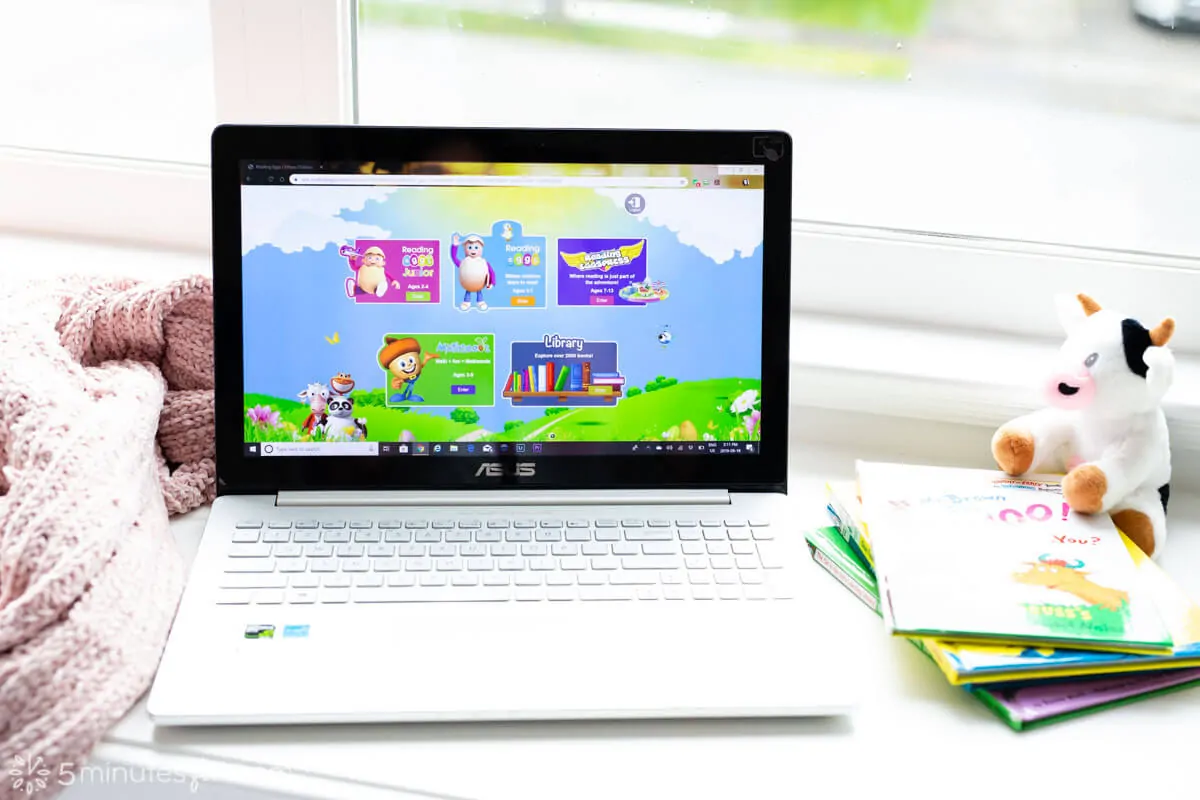 Reading Eggs started almost a decade ago in Australia and it continues to get better and better. In fact, they have over 10 million users worldwide and over 90% of parents report seeing improvements in their children's reading after using Reading Eggs.

4 Week FREE Trial of Reading Eggs
Before we dig into our Reading Eggs review, I want to let you know that you can have a free Reading Eggs 4 week trial thanks to an exclusive back-to-school offer for 5 Minutes For Mom readers.
For a limited time only, you can take advantage of this special back‑to‑school trial offer and get your kids started with the entire suite of apps.
Claim your 4 week FREE trial of Reading Eggs here and see how your child's reading ability can improve in just weeks.
What Is Reading Eggs?
Reading Eggs is a highly engaging online reading program for children aged 2–13 that includes three reading programs for different ages and a math program, which are all bundled into one monthly or yearly subscription.
Each program teaches children through a series of self‑paced lessons, interactive activities and motivating rewards including golden eggs, collectable pets and games.
Kids can work through all the programs on a desktop computer or a tablet through either iTunes or Google Play.
Why do so many homeschoolers love Reading Eggs?
Parents love how Reading Eggs includes…
Automated progress reports to show how a child is improving
Lessons and games that teach all the essential literacy skills a child needs for reading success from ages 2–13
Over 500 printable worksheets to reinforce online lessons
Detailed lesson outlines and homeschool curriculum guides
An enormous online library with over 2000 children's books, including fiction and nonfiction texts.
Kids love the…
Colorful animations
Interactive activities
Catchy songs
Exciting rewards.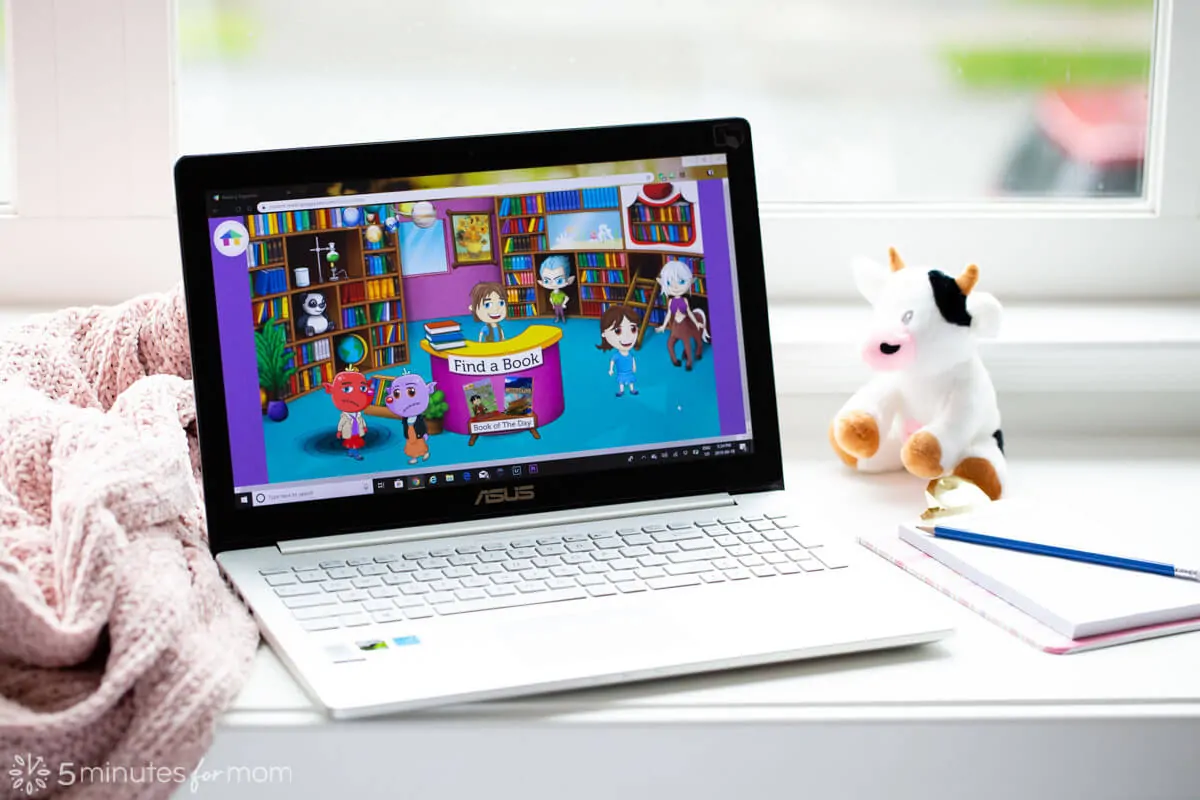 How much does it cost for reading eggs?
A subscription includes the following four programs:
Reading Eggs Junior for ages 2-4
Reading Eggs for kids ages 3-7
Reading Eggspress for kids ages 7-13
Mathseeds for ages 3-9
If you choose to pay monthly, the price is $9.95 USD per month.
Or you can pay yearly, at $59.95 USD per year, which works out to $4.92 USD per month.
If you have more than one child, you can get the family plan for 2-4 children at $89.00 per year, which is $7.41 per month.
Is reading eggs a full curriculum?
Many homeschooling families use Reading Eggs for their curriculum.
You can actually download a printable Homeschool Curriculum for Kindergarten, Grade 1, and Grade 2
The comprehensive online curriculum includes lesson plans, assessment tasks, worksheets, certificates and detailed reports.
You can download the FREE homeschool guides for grades K–2 and start a free trial to try and see if it is a good fit for your homeschool.
What age should you start reading eggs?
Your child can start using Reading Eggs at any age from 2 years old to 13 years old.
Ideally, you'll discover it when your children are 2 or 3 years old so that they can start at the beginning and make use of the full program until they are finished grade 7.
But kids can start at any age because the in-app Placement Test will figure out exactly what stage they are at.
Reading Eggs Junior requires no previous reading experience.
Children are matched to the perfect level and progress with self-paced, one-on-one lessons.
Reading Eggs Workbooks
Reading Eggs also has an award‑winning range of comprehensive homeschool workbooks available online here.
The workbooks suit children from Kindergarten through Grade 5 and feature highly engaging, full‑color practice activities that perfectly complement the online reading program.
You can purchase them for only $19.95 each!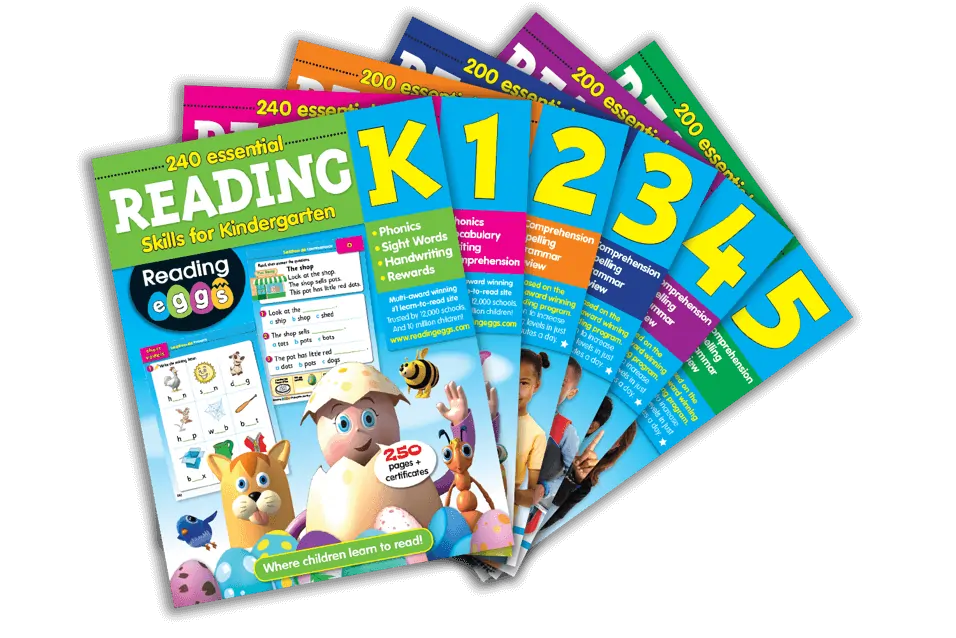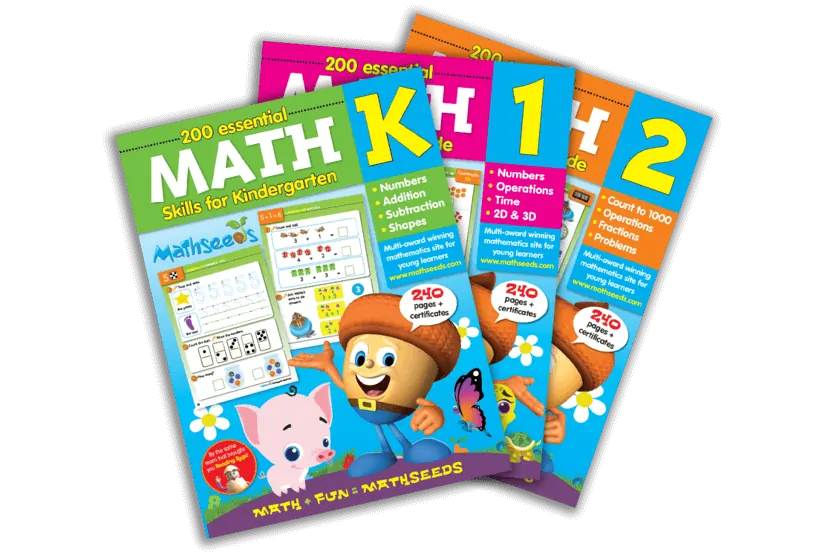 The Five Essential Components of Reading
When you're teaching a child to learn to read, you need to keep in mind that there are five main components of reading:
Phonics is the connection of letters and their sounds. Phonics instruction teaches children to decode words by sounds.

Reading Eggs uses synthetic phonics to teach children how words are broken up into the smallest units of sound (phonemes).

Children learn the letters (graphemes) that represent these phonemes and also learn to blend them (or synthesize them) into words.

Phonemic Awareness is the ability to hear, identify and manipulate phonemes (the smallest unit of spoken language.)

Playing word games like those in Reading Eggs can help children develop phonemic awareness at an early age.

Vocabulary is an important part of reading that children develop either through explicitly being taught a word or that they learn from context clues.

The more words a child knows, the easier it becomes to read.

Fluency allows a reader to quickly recognize a word and understanding its meaning.

Kids can really enjoy reading when they become fluent readers because they are no longer just concentrating on decoding the words on a page.

Comprehension is understanding the text you read and is the most complex part of reading.

It requires a reader to use the other four components of reading while also using their general thinking skills and life experience.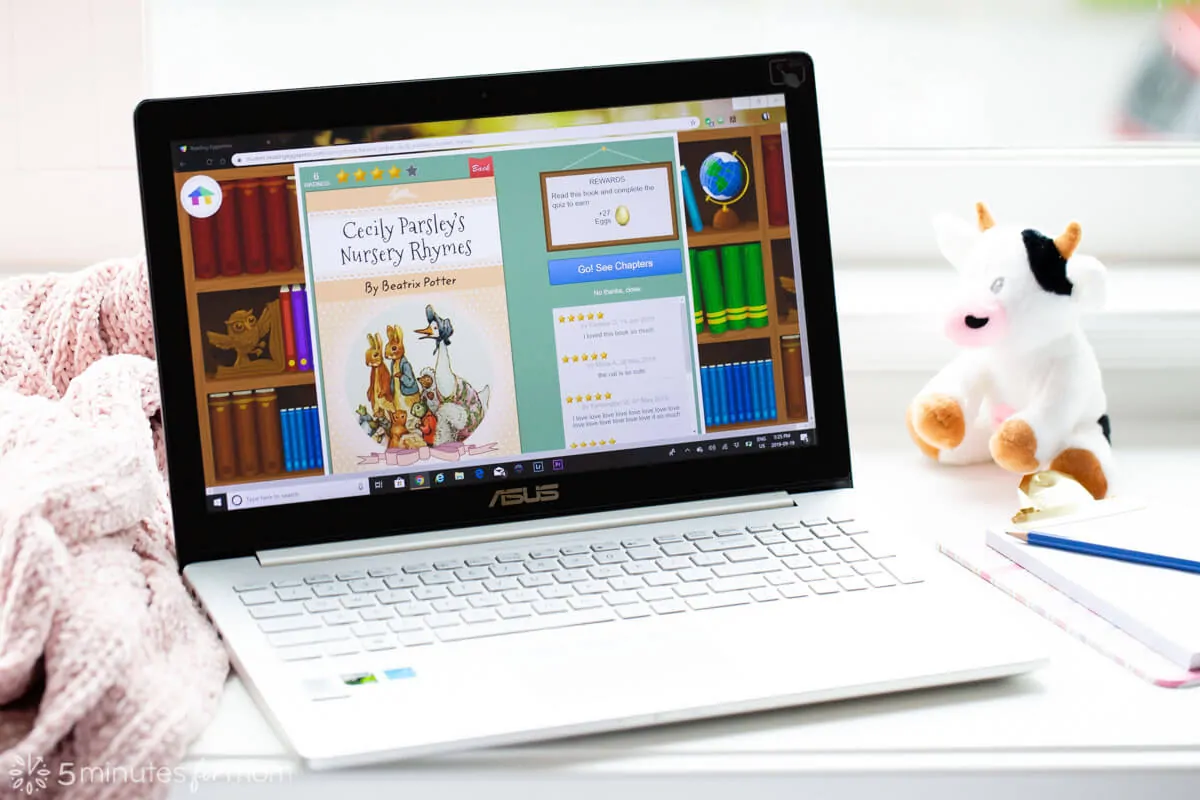 Try It For Free
But the real test is seeing your own children's progress.
So simply try Reading Eggs for free for 4 weeks and watch your children's reading improve.
You'll be amazed by how much they will learn in those 4 weeks.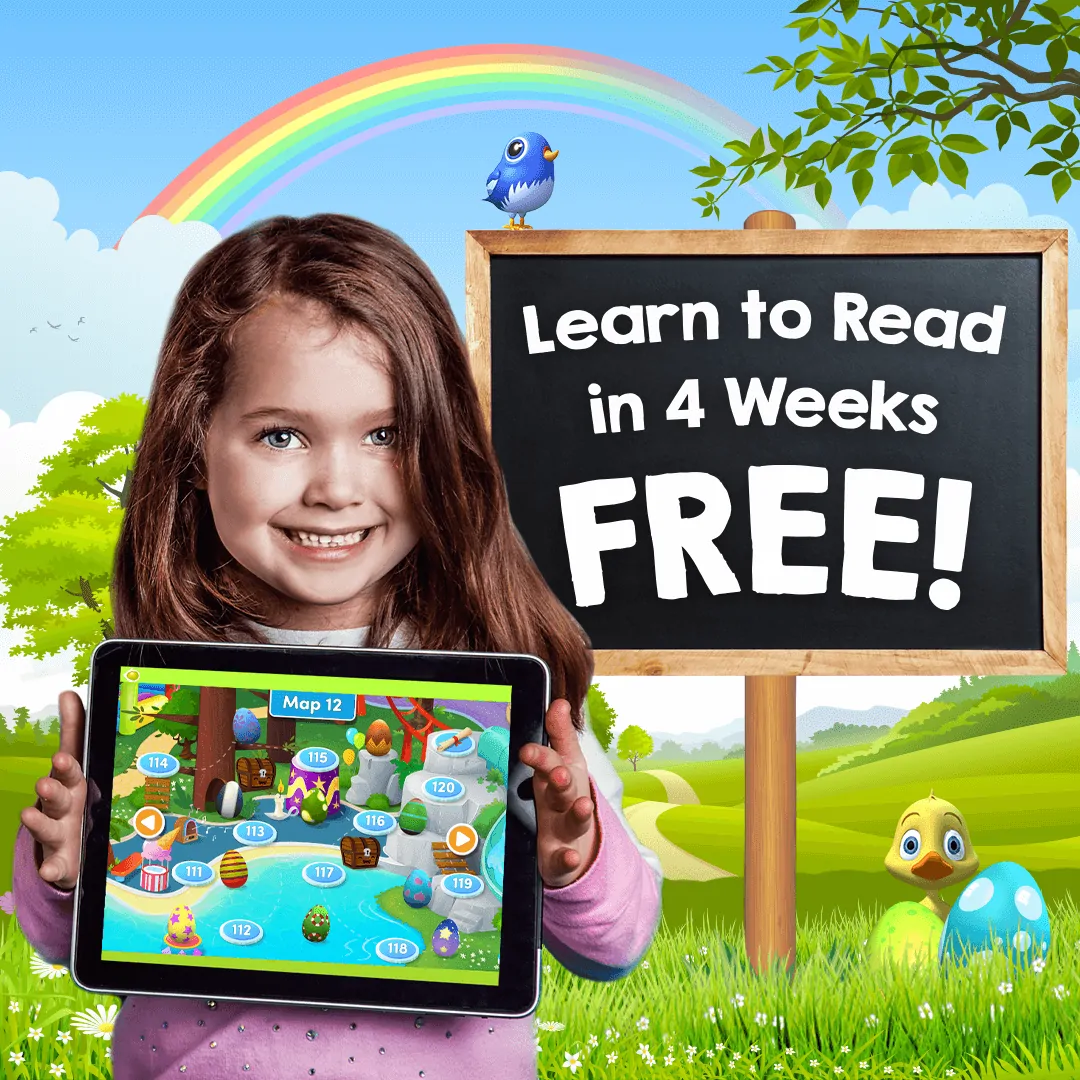 Reading Eggs was designed by highly experienced elementary educators and is based on solid scientific research. It has been shown to increase reading levels in just 15 minutes a day.
Pin it for Later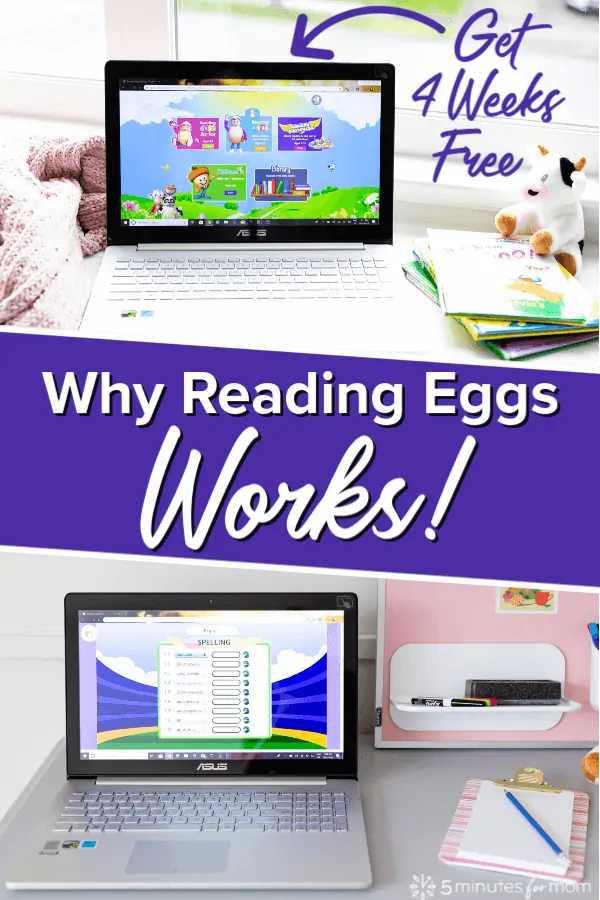 Disclosure: This post is sponsored, so extra thanks for reading and sharing.
Written by Susan Carraretto, co-founder of 5 Minutes for Mom
Talk with me: @5minutesformom and Facebook.com/5minutesformom
Pin with me at pinterest.com/5minutesformom