This post may contain affiliate links. Read my disclosure policy here.
I am soaking up each second with my little girls.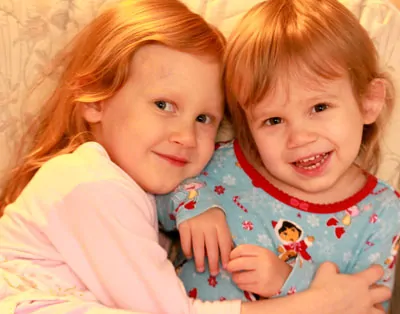 My daughters, 4 year old Julia and 2 year old Sophia, are my entire world. But like most busy moms, I don't get many days to just focus on playing, reading, napping and snuggling with them.
So I've been taking these Christmas holidays to play, read, nap and snuggle with them from morning till night.
My work was piled to the roof BEFORE the holidays, so I can't even think about how behind I am now. All I can do is focus on my girls. I'm taking these days just for them and when January hits, I'll be forced to release my little girls to their busy schedules and I'll get back to my desk.
That's all for now, I have to get back to playing hide-and-seek.

Written by Susan, 5 Minutes for Mom co-founder
Have you subscribed to our RSS feed?
Tweet with me @5minutesformom and @susancarraretto.