This post may contain affiliate links. Read my disclosure policy here.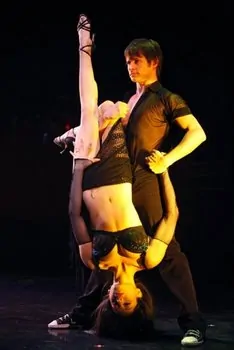 Psssst….come close. I have something important to tell you. Are you ready?
Today is your last day to enter to win a 4-pack of vouchers to see Burn The Floor in New York City. If you or someone you know is going to be in the New York City area January 5th – 8th, 2010, hurry over now and enter to win.
The giveaway closes tonight and we will announce our lucky winner tomorrow.
BURN THE FLOOR is created, directed and choreographed by Jason Gilkison. Its cast is composed of award-winning international dancers from around the globe and include Australian Ballroom and World Latin American champions. They collectively hold more than 100 dance titles.
I loved Burn The Floor. My girlfriends and I attended while we were in NYC for my 30th birthday. We had an incredible time. The show is so much fun! Here is a glimpse at one of my favorite numbers from Burn The Floor:
Hot, right? Time is running out. Hurry and enter to win!