This post may contain affiliate links. Read my disclosure policy here.
Today we are closing the Burn The Floor giveaway.
Please remember to add contests5m4m(AT)gmail(DOT)com to your "Safe Senders" list or address book, to ensure that your notification is not marked as SPAM.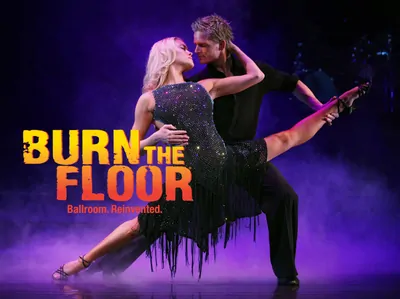 It's no surprise that Burn The Floor has broken the Longacre Theatre box office record and has announced an extension to February 14, 2010.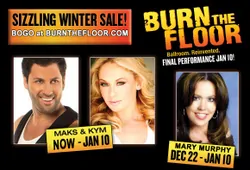 There isn't much time left to see this incredible show! If you haven't seen Burn The Floor yet, what are you waiting for? If you aren't too far from the city, or if you are headed there before the 14th of February, you should make it a point to get a ticket to Burn The Floor. YOU WILL LOVE IT!
If you are a fan of Maks and Kym from Dancing With The Stars, then be sure to get to Burn The Floor soon. Their last guest performance with Burn The Floor will be on January 10th.
Comment Number 16 – CMC, will receive a 4-pack of vouchers to a show of our winner's choice January 5th-8th!

Congratulations! You should have received an email about claiming your prize.

If you haven't received an email, please send your FULL NAME, SHIPPING ADDRESS, and TELEPHONE NUMBER to contests5m4m(AT)gmail(DOT)com by Wednesday, January 6th in order to claim your prize. Any prizes unclaimed will be forfeited and a new winner or winners will be selected.