This post may contain affiliate links. Read my disclosure policy here.
Keep things looking tame, neat and pretty with this oh-so-easy DIY kitchen sink organizer.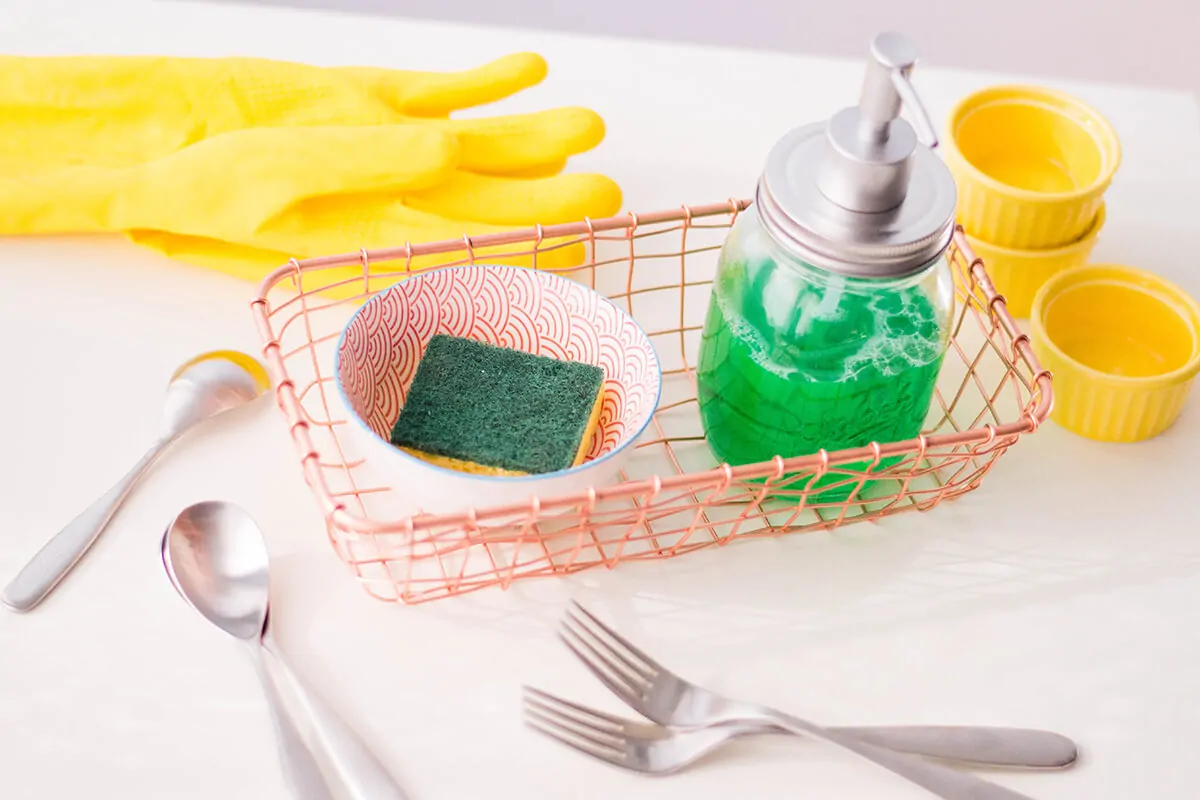 Sometimes, it takes the simplest DIY to keep things in order. Lisa from Fabulous Habits here, and I am so excited to talk about my most recent kitchen project!
I often talk about our recent move and how our little family is settling into our new abode. In fact, we've settled-in so much that well… we've created quite the mess. Here's an example: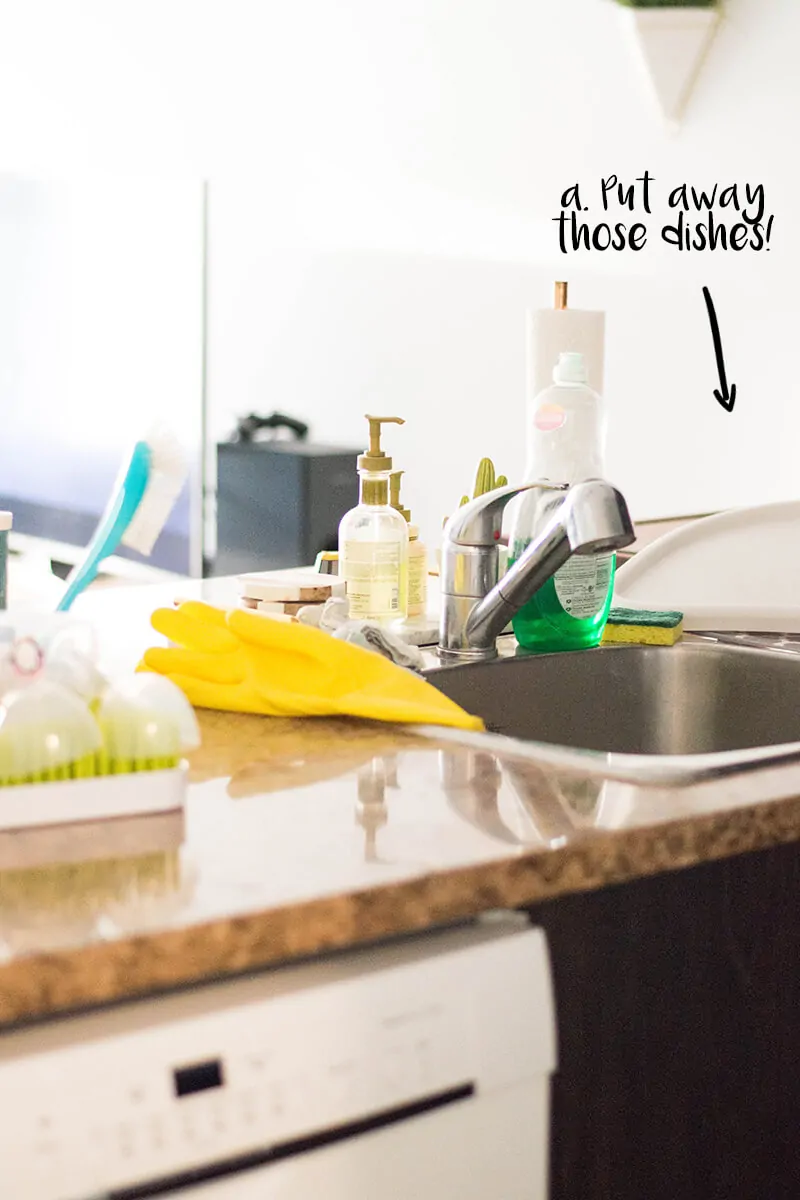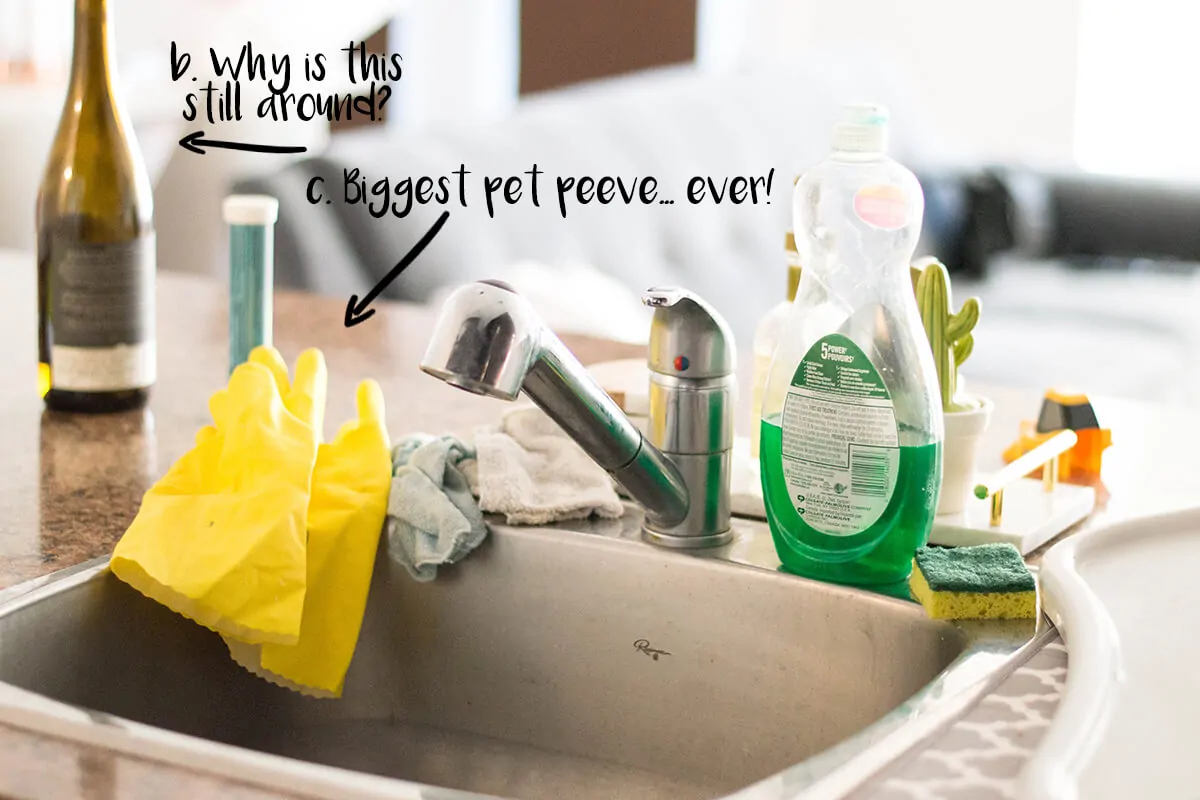 So yes, those are a) dishes to be put away b) an empty bottle of wine (we hosted a dinner party the other night) c) the dreaded dishwashing gloves d) soap and sponge – exposed for the whole world to see, with no rhyme or reason.
Okay, I have to cut myself some slack. Maybe it's my Type A personality coming out, but I do realize that a home has to look "lived in." There's no realistic way of keeping it sparkling clean 24/7, but my kitchen definitely needed some order and reorganization.
I think what bothered me most was my dishwashing tools. Sure, these are things I use on the daily, but having them lay around (especially the gloves) was just not so appealing for our otherwise humble (and cute!) kitchen. I shopped around for a kitchen sink organizer but they were all so generic (think: white plastic or thick, rugged stainless steel contraptions). Also, the dimensions of most of them just wouldn't fit with my counterspace.
So I figured: why not make my own? All it takes is a few supplies to create a kitchen sink organizer that matches your kitchen's aesthetic to a T.
DIY Kitchen Sink Organizer
Supplies Needed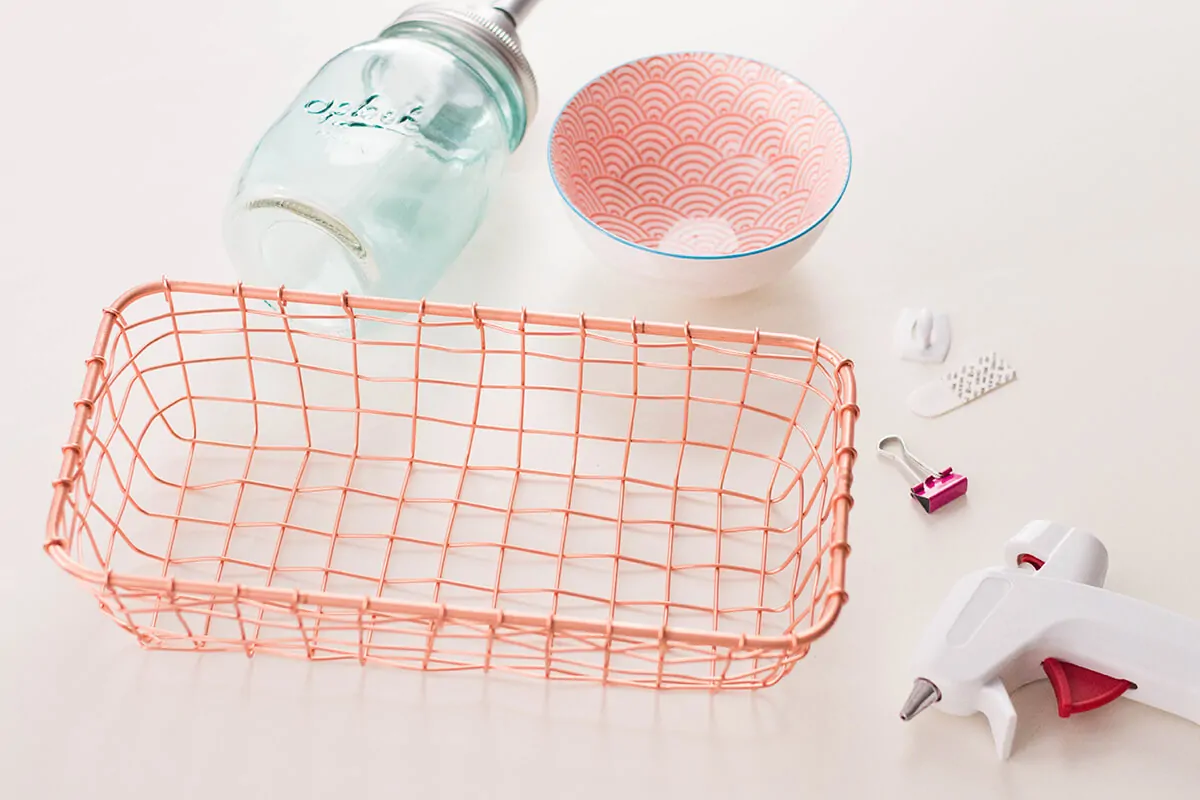 Metal basket (I opted for a copper finish since our kitchen theme is brown with touches of copper and red – if you can't find the right color, you can always spray paint one)
Small ceramic bowl (Hint: have fun with the color/pattern!)
Soap dispenser
Hot glue gun
Plastic hook with a stick-on back
Folding paperclip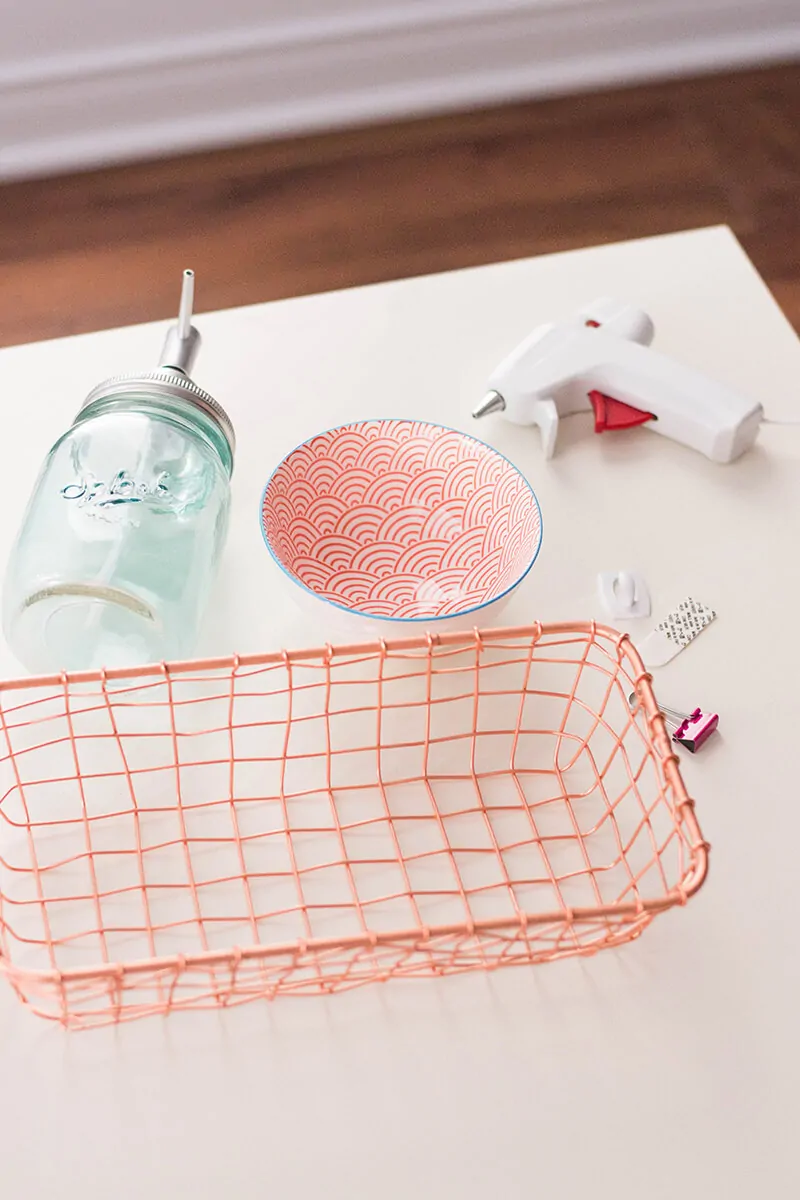 What to Glue?
For this project, the only thing you'll be gluing is the bowl into the metal basket. Keep it to one side so that you have room for your soap dispenser.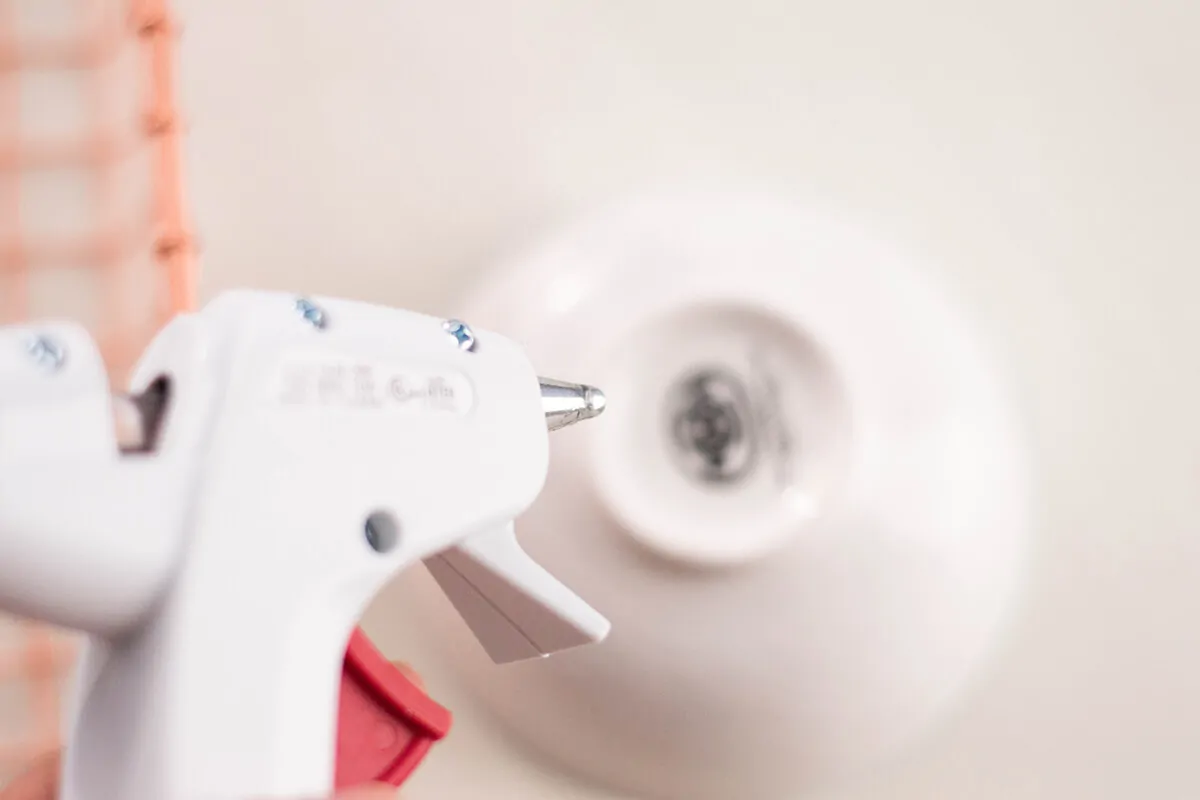 You don't want to glue your soap dispenser simply because you'll want to take it in and out for refilling.
Allow the glue to dry.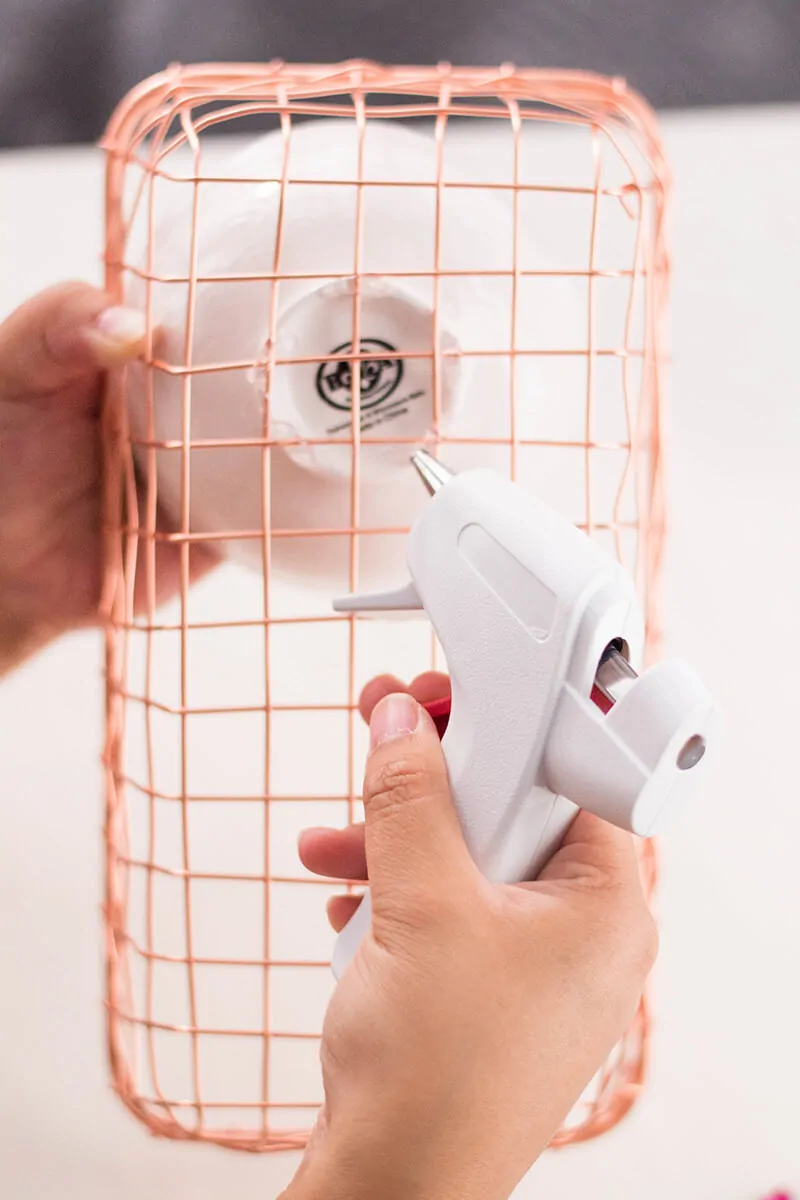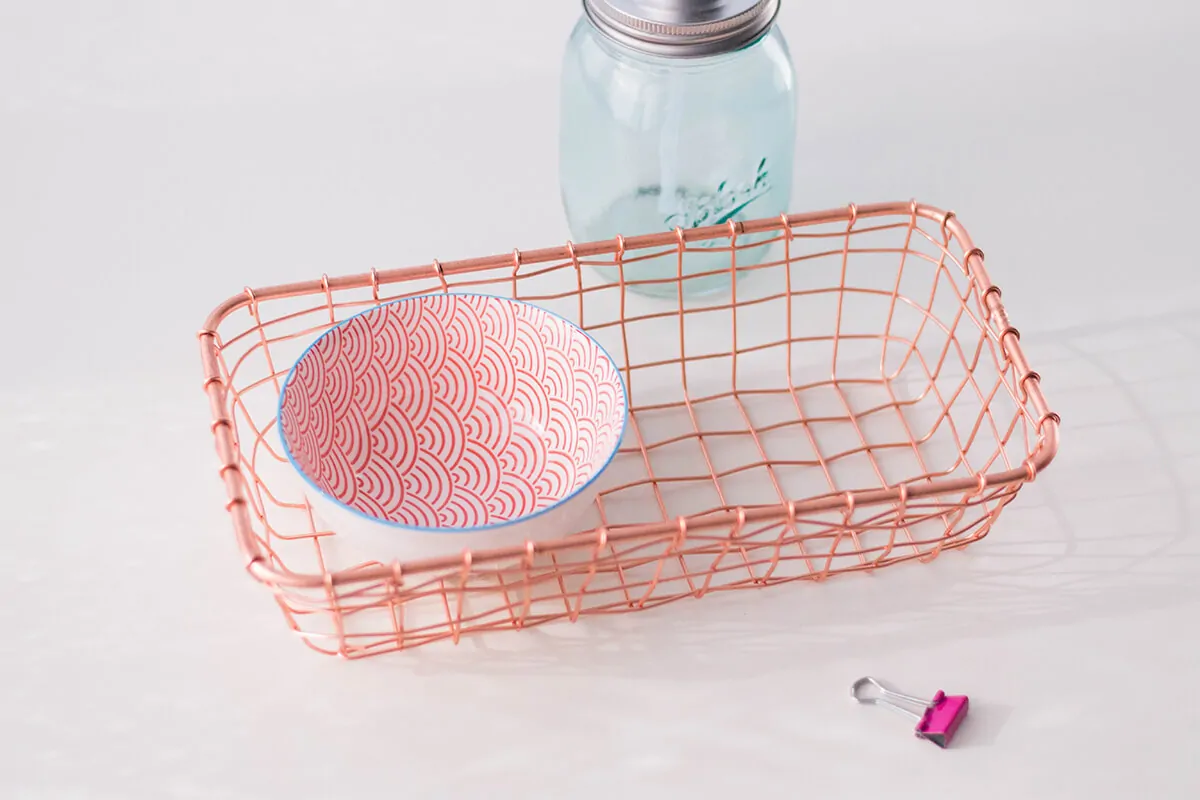 Hook It On!
Apply your stick-on hook to the inside of your cabinet door. Then place the paperclip on the hook – this is what will hold your dishwashing gloves.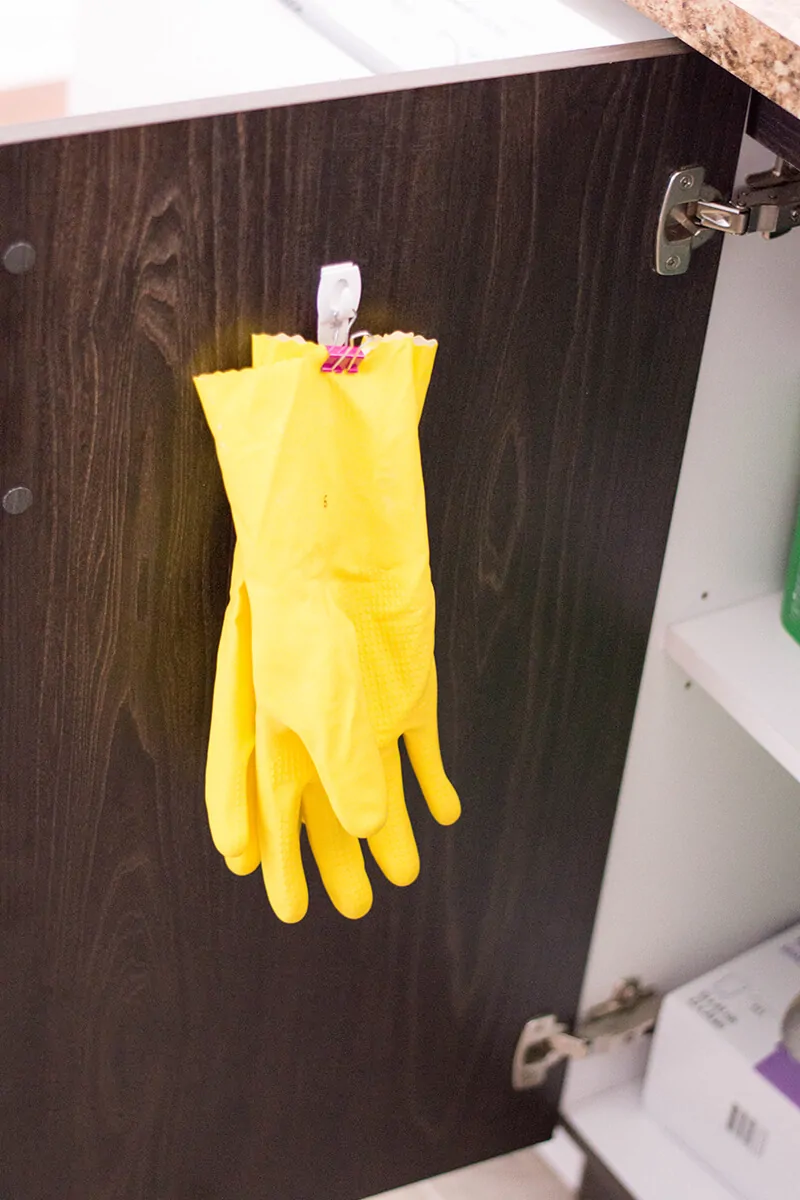 Hint: After you use your dishwashing gloves, I recommend giving them a quick rinse and dry. Storing wet items in dark cabinets can foster mold and sometimes, even insects – yuck!
And That's That!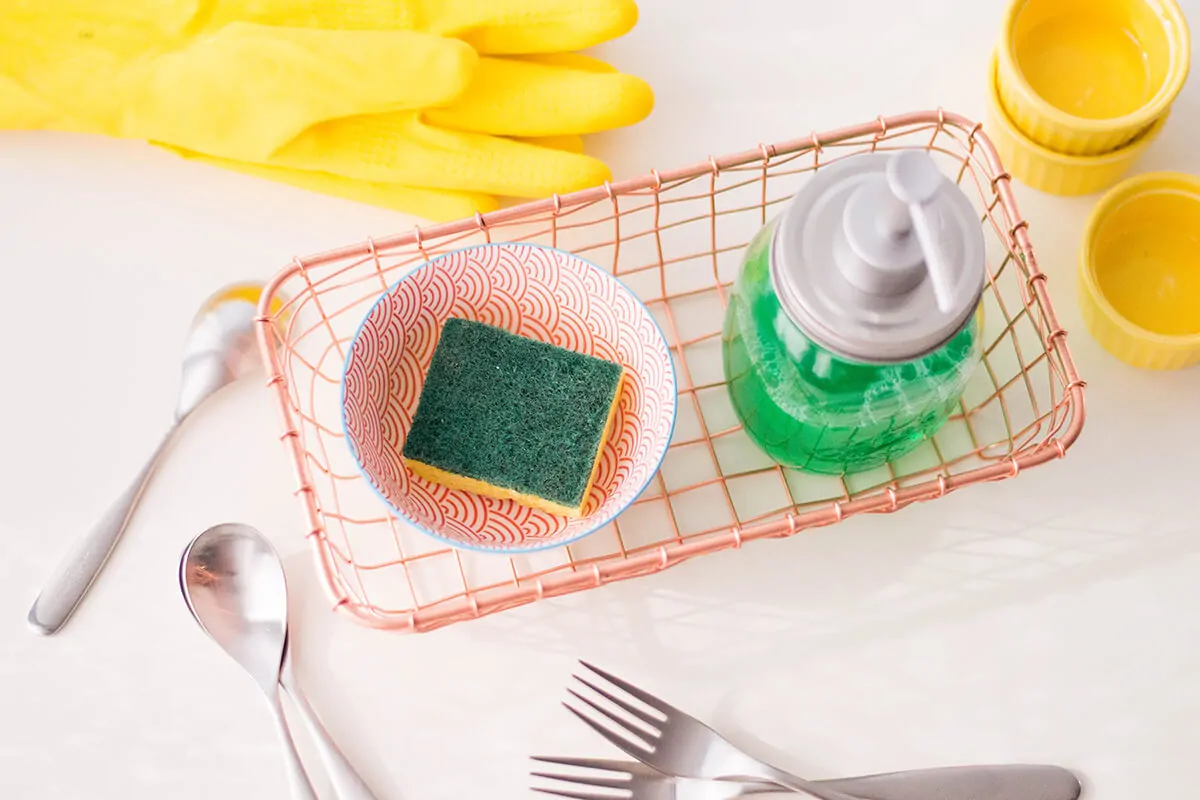 Seriously – that's all it takes to keep your kitchen sink a little more organized. The bowl serves as a holder for your sponge and you can keep soap in the dispenser. This allows you to purchase soap refills in bulk, which is more cost-effective. Plus, seeing a cute dispenser on your countertop is much more attractive than bulky containers.
How do you keep your kitchen sink organized?
Pin it for Later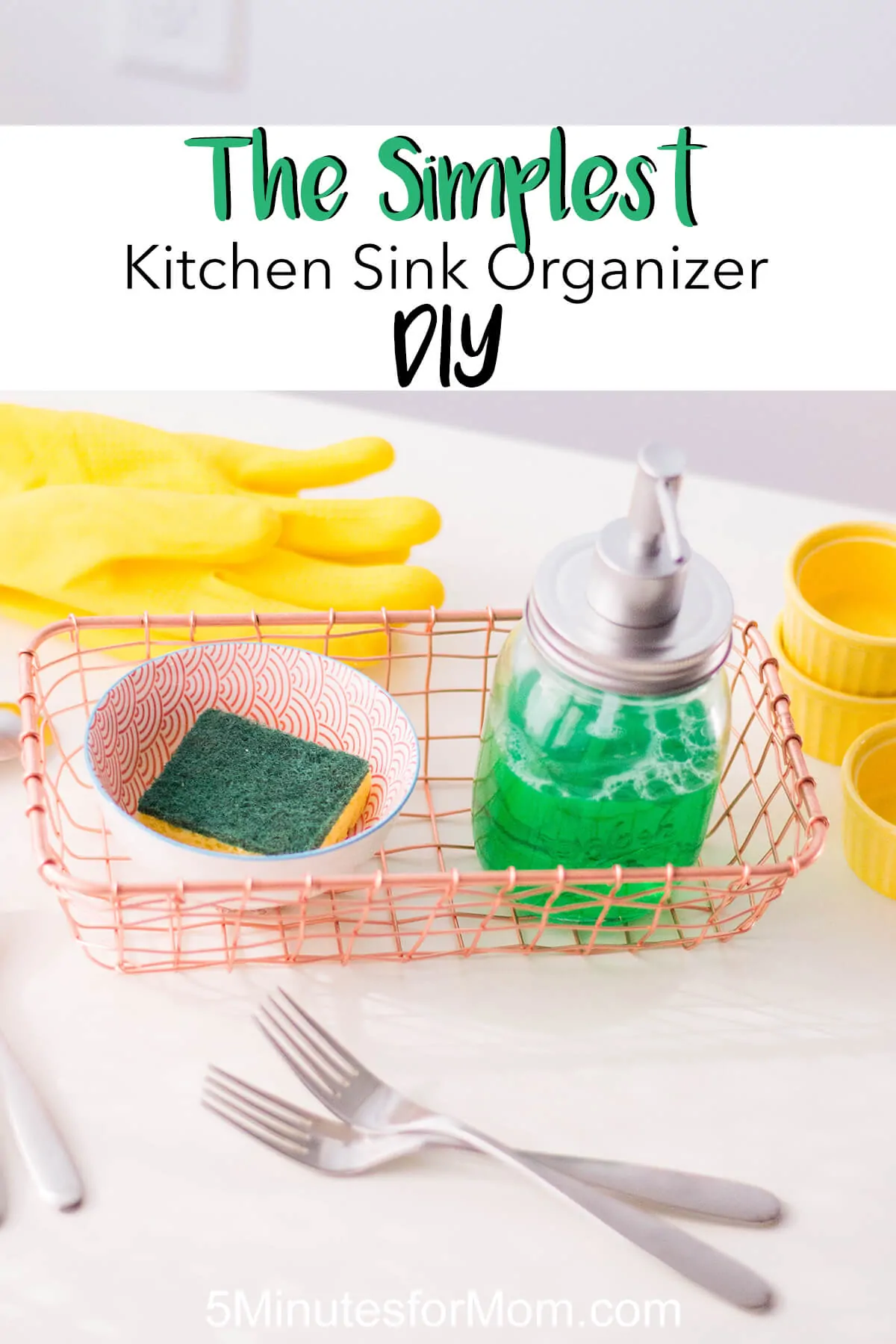 Written by 5 Minutes for Mom contributor Lisa Favre who blogs at Fabulous Habits where she highlights the best in food, fashion, beauty, and parenting.

See More Of Lisa's DIY Projects…
Lisa made these pretty DIY paper flowers to decorate the wall in her office…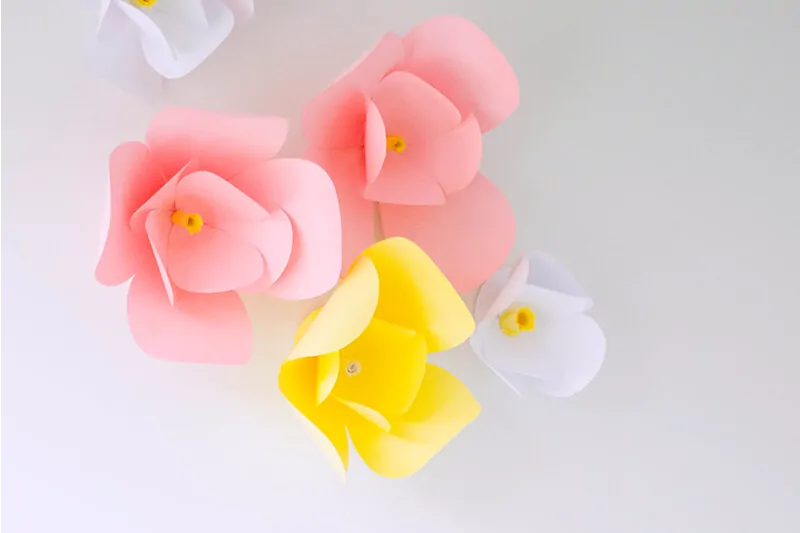 This potato stamp DIY canvas tote bag is perfect to take to the farmers' market…