This post may contain affiliate links. Read my disclosure policy here.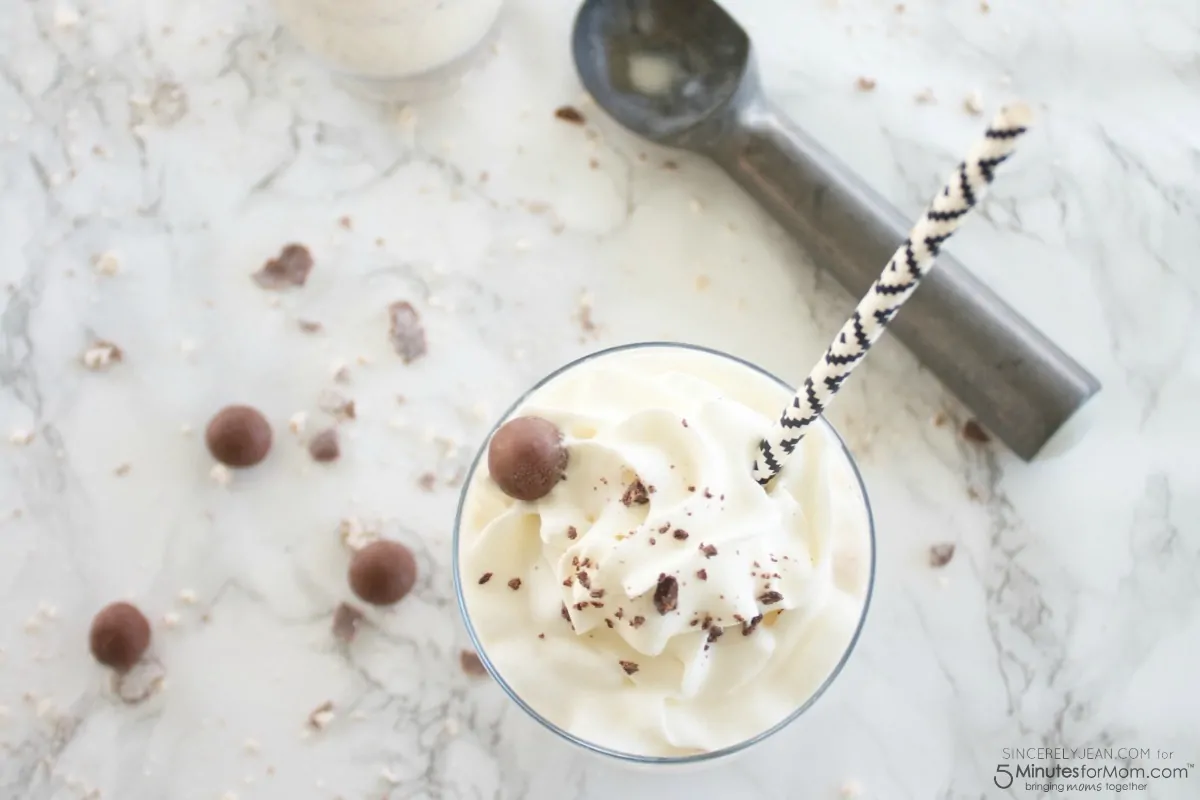 Hey 5 Minutes for Mom Readers, this is Patti from Sincerely Jean. So we always have so much Halloween candy lying around after all the fun  festivites are over and done with. Especially Whoopers! Of course you can't let any Halloween candy go to waste right?
I was trying to think of ways to use up our Whoppers Malt Balls. In our family we are big milk shake drinkers. We love making them, eating them, and trying new concoctions. Well the other day I was craving one of my favorite shakes which just happens to be a malt. Wahla, I found a way to use up our Whooper candies. A Whoppers malted milkshake.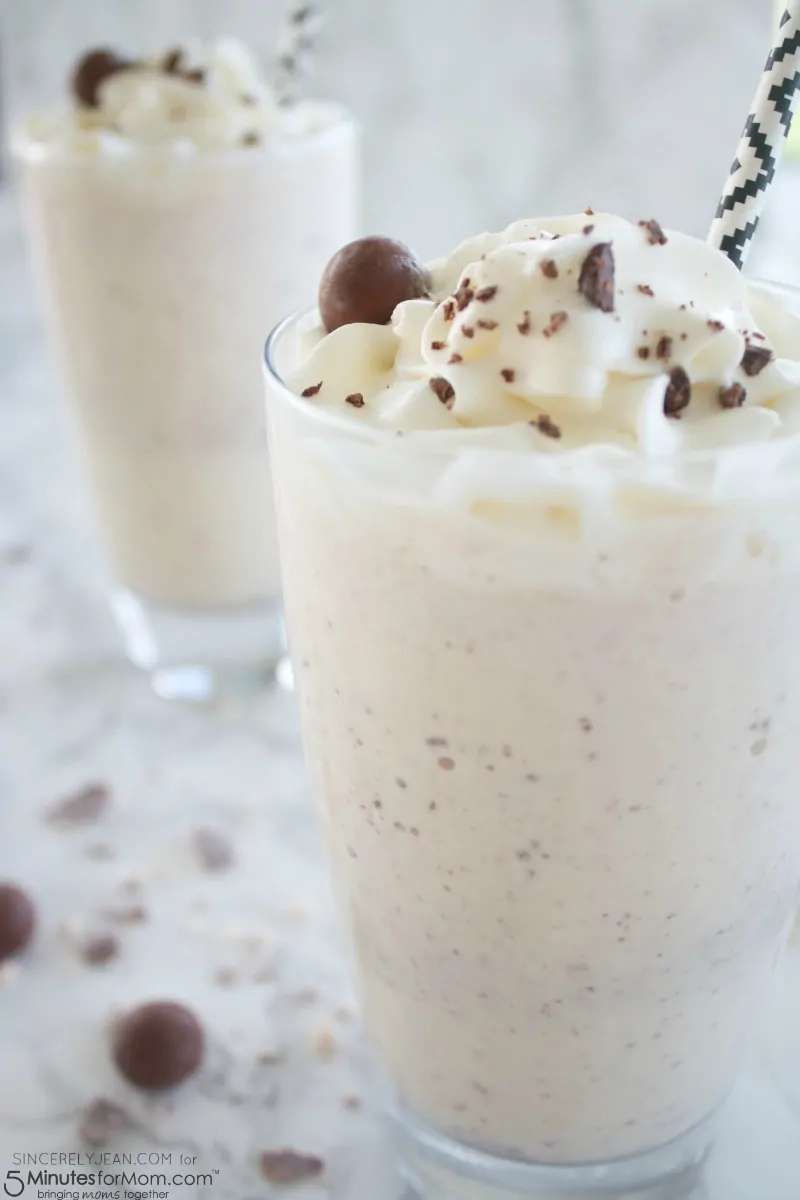 This Whoppers malted milkshake is super simple and easy to make. It's the perfect week night treat when your sweet tooth is betraying you. It takes about 5 minutes to make and then you have a delicious dessert.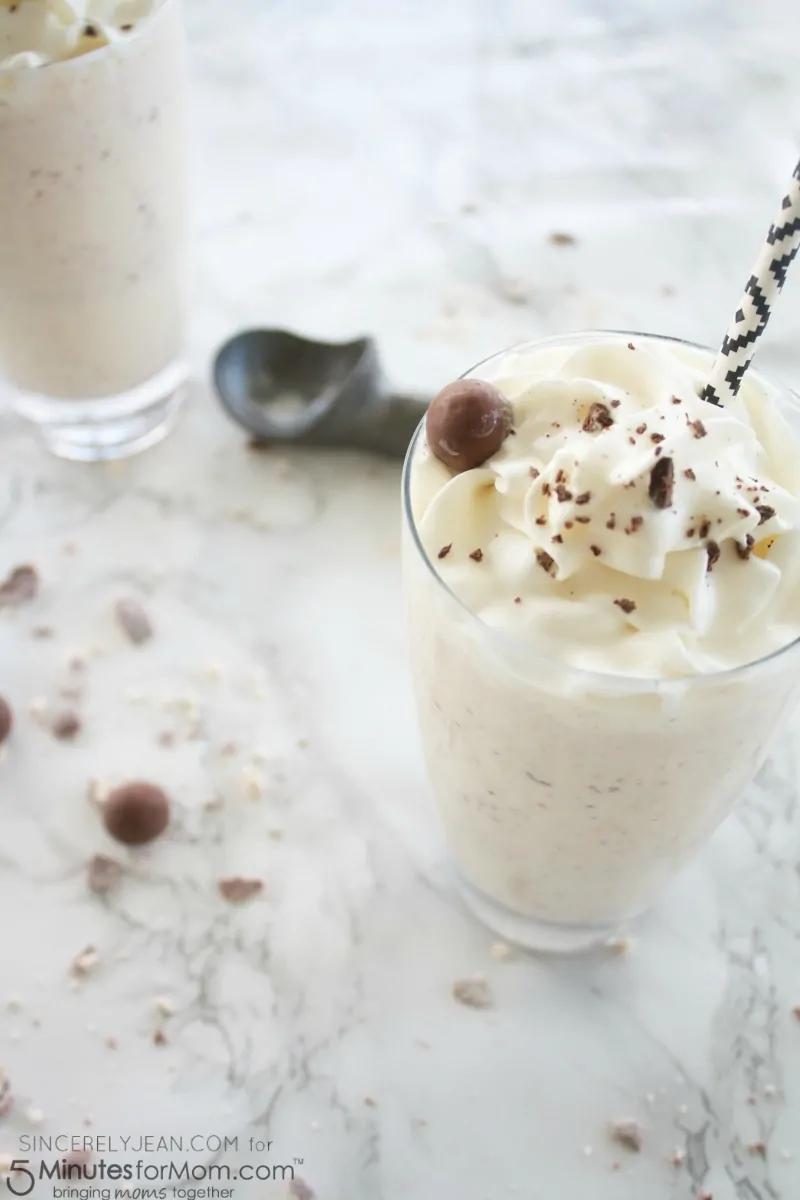 Sincerely,
patti jean
Pin it for Later