This post may contain affiliate links. Read my disclosure policy here.
St. Patrick's Day is a fun time to make crafts with your kids and add a few decorations to your house. Our friend Stephanie created these easy pot of gold decorations… St. Patrick's Day Gold Nuggets!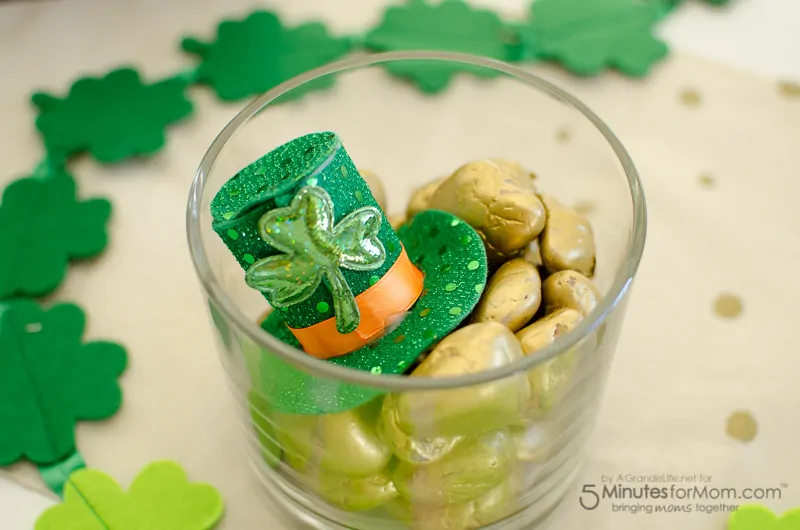 Everyone dreams of finding a pot of gold. Now you can make dreams come true with this pot of gold decorations idea for easy St. Patrick's Day decor.
I don't know about you but I spend a lot of time planning out crafts, activities, and decor for Valentine's Day that I sometimes forget about St. Patrick's Day! As we get closer to St. Patty's Day, the boys get so excited about trying to catch a leprechaun.
So this year, I thought I would put a little more effort into decorating the house for the celebration. I've picked up some little signs and garland but I need something more. Since I couldn't find what I was looking for, I decided I would make it!
These pot of gold decorations are super simple to make and cost less than $2 to make. You can grab all of your supplies at the dollar store and have a fun decoration for St. Patrick's Day.
St. Patrick's Day Pot of Gold Decorations
To make your own gold nuggets, you will need: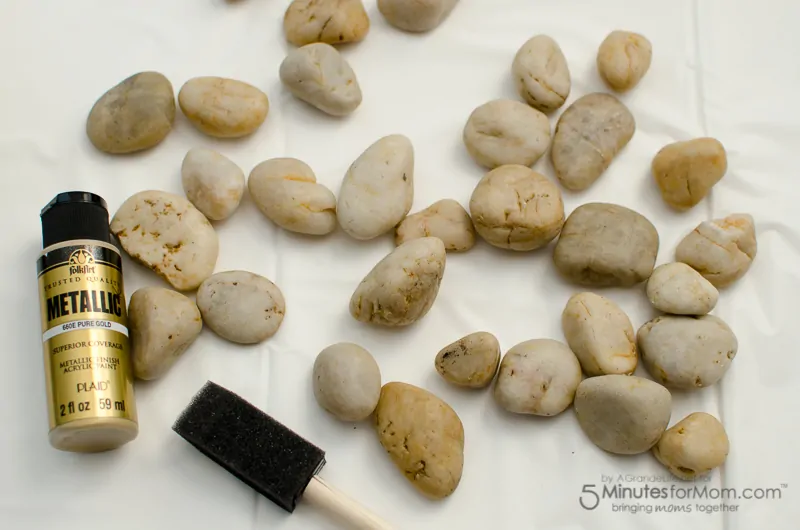 River Rocks or Stones (you can find these at the dollar store)
Gold Metallic Paint
Foam Paint Brush
Cover your work area with a plastic table cloth before you start painting the rocks. Using a plastic table cloth will ensure they don't stick when drying. It also helps make clean up a breeze!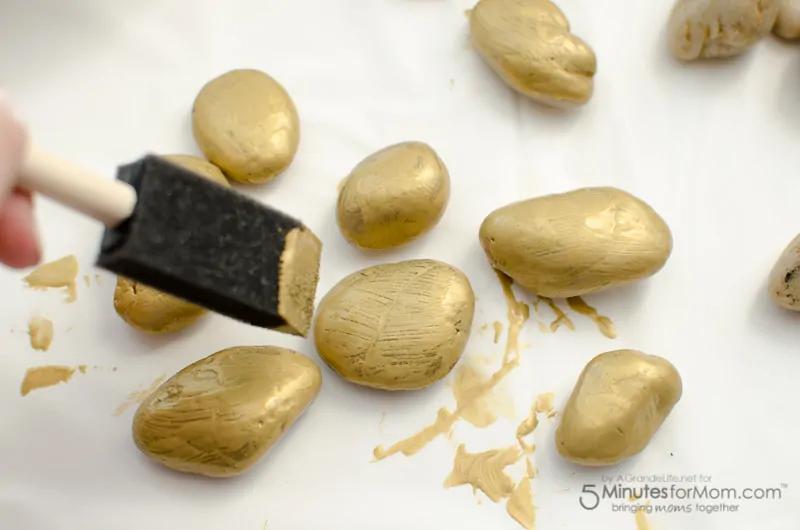 Paint your rocks! Depending on the surface of the rocks, you may need to do two coats. If you don't want to use paint, you can also spray paint them outdoors.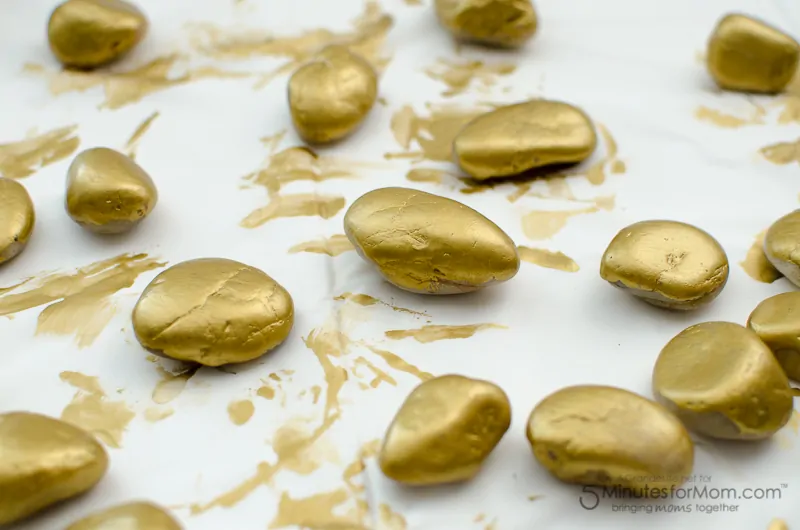 Let dry. I let mine dry over night so they weren't tacky. Make sure you keep little hands away! My boys were too excited about these gold nuggets and wanted to play with them as soon as they were done.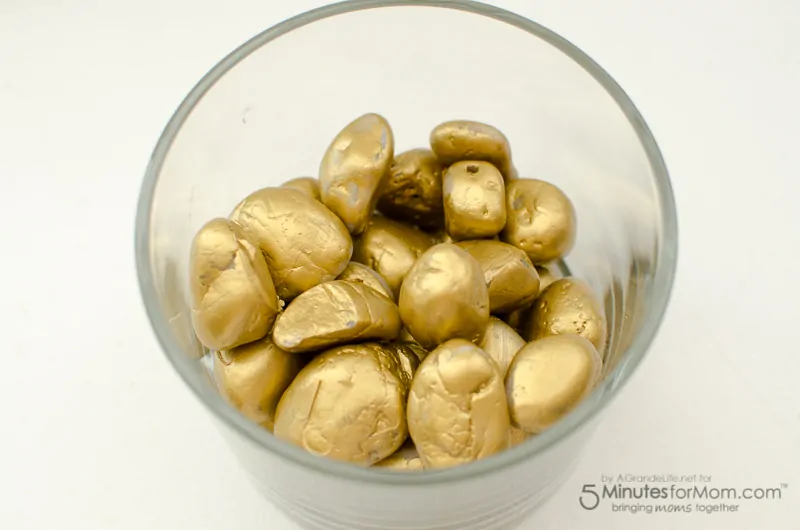 Once dry, place them in a round glass vase or jar. If you want to make your gold nuggets even more special, you could sprinkle them with fine gold glitter for extra sparkle.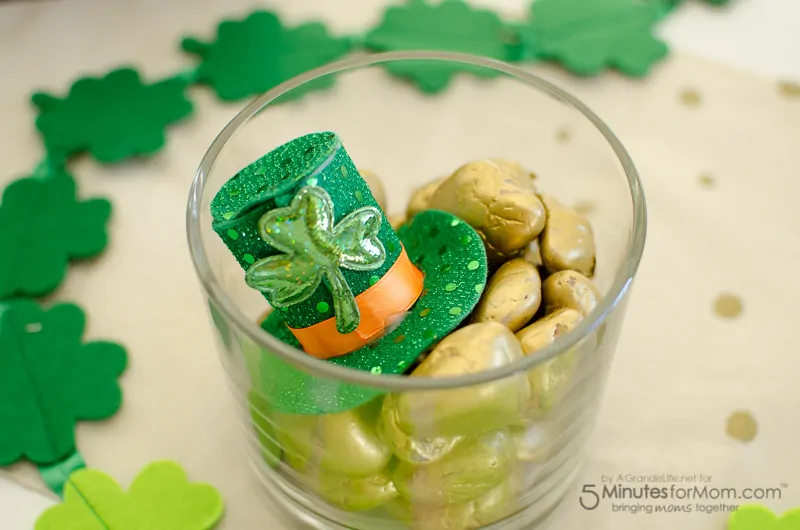 Top your gold nuggets with a miniature Leprechaun hat.
For less than $2, you can create your own easy St. Patrick's Day pot of gold decorations to bring a little luck into your home.
Written by Steph, who faces life one latte at a time on her blog A Grande Life. See what she's pinning on Pinterest and "like" A Grande Life on Facebook. We first published this post on March 3, 2016.

Your kids will love these
St. Patrick's Day Sugar Cookies
and they're actually easy to make.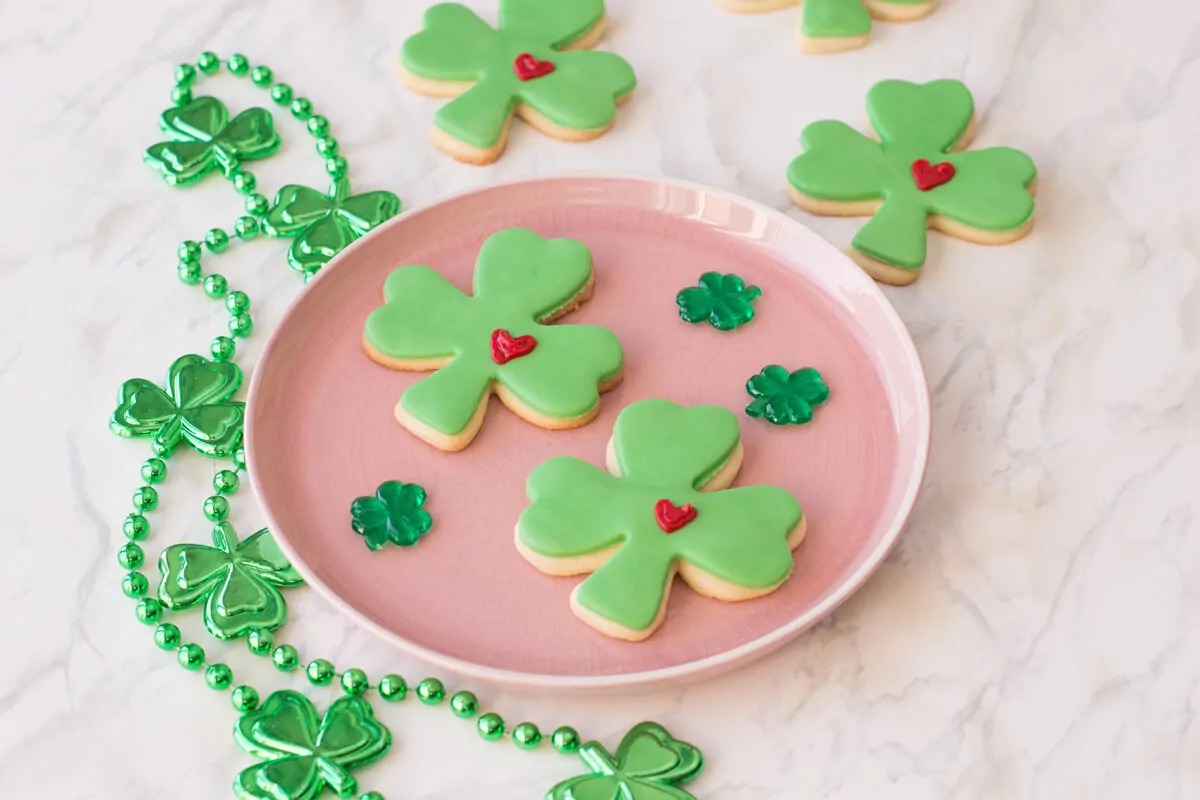 Another way to make St. Patrick's Day special is to introduce your kids to
Irish Soda Bread
and tell them the history behind it.