This post may contain affiliate links. Read my disclosure policy here.
Tonya here… St. Patrick's Day is just around the corner, and if you are looking for a fun party idea, then I've got the perfect thing for you, mini pull-string rainbow piñatas.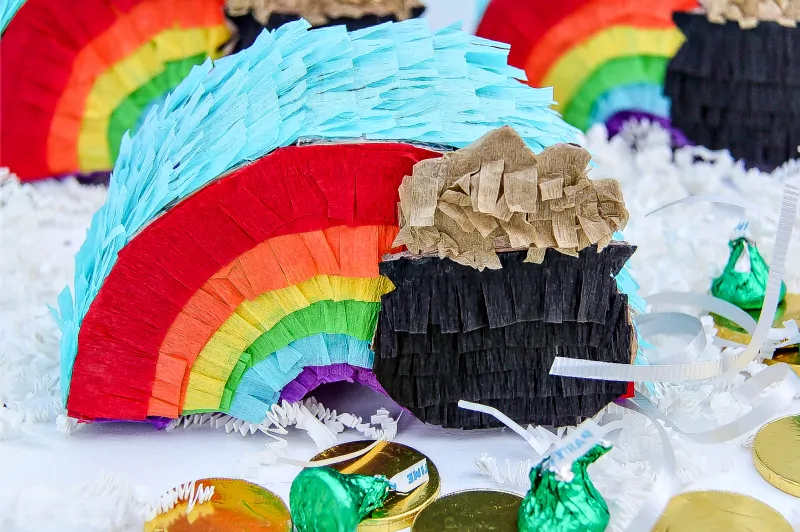 These rainbow pinatas with a pot of gold are perfect for classrooms, to fill with candy for your own children, or to hand out at your St. Patrick's Day party.
What you need:
Cardboard box
Crepe paper streamers – purple, blue, green, yellow, orange, red, black, and gold
Packaging tape
Glue stick
String
Scissors and a box cutter
Candy, or other fun St. Patrick's Day treats such as tattoos, stickers, green balloons, and more.
Step 1: Sketch your mini rainbows and pots of golf onto the cardboard and cut them out. You will also need to cut strips of cardboard approximately 2.5 inches wide.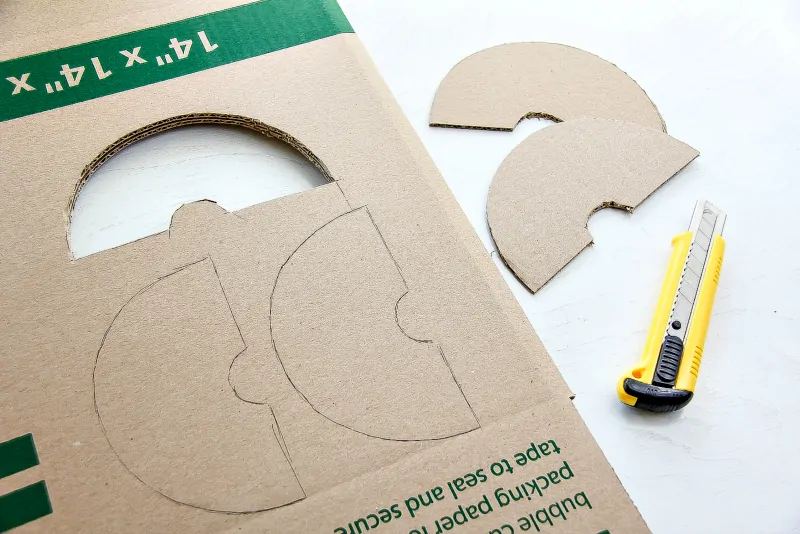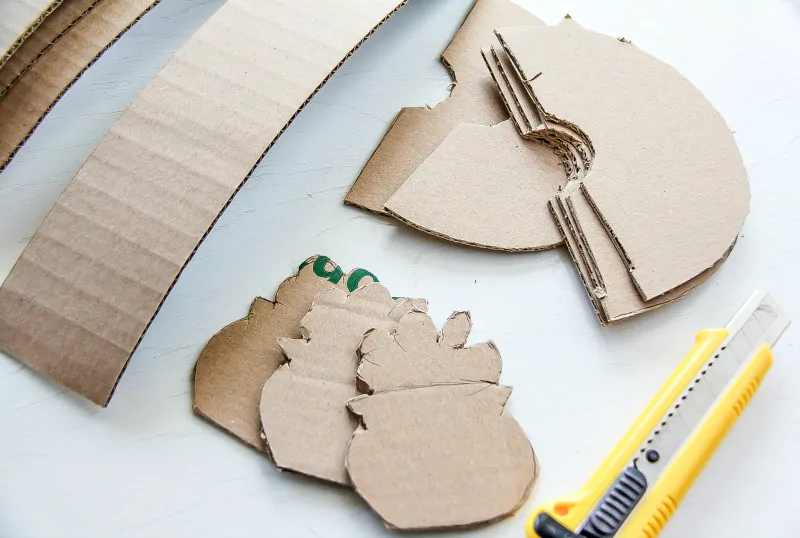 Step 2: Attach the strips of cardboard to the top and bottom section of each rainbow using packaging tape.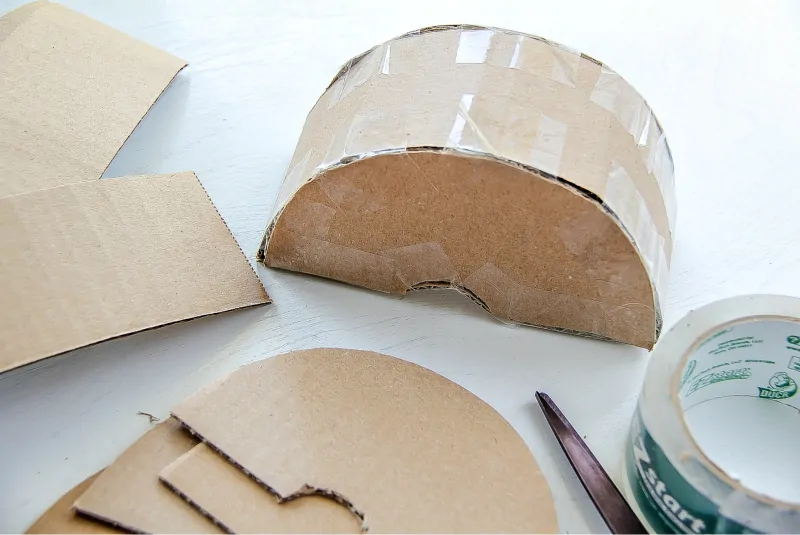 Step 3: Cut a flap in the bottom of the rainbow (underneath where the pot of gold will be).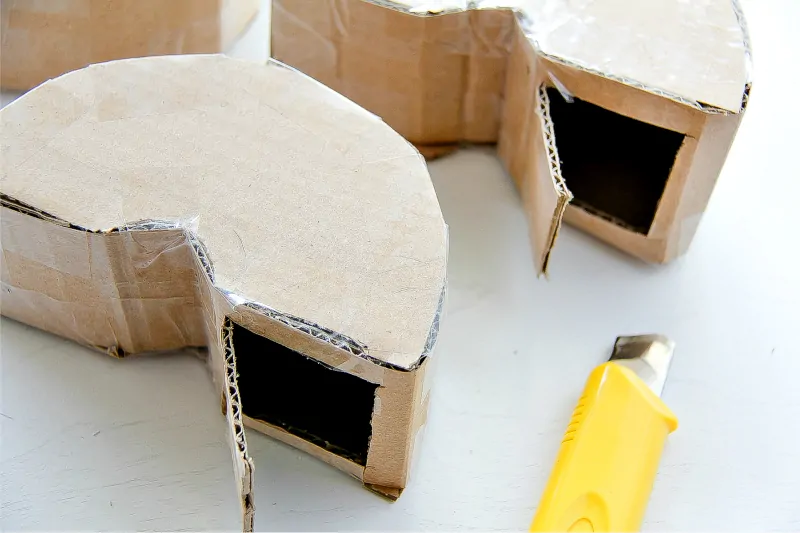 Step 4: Cut strips of crepe paper streamers, and then cut a fringe into each. Beginning from the bottom, and then working toward the top, attach the crepe paper streamers using the glue stick.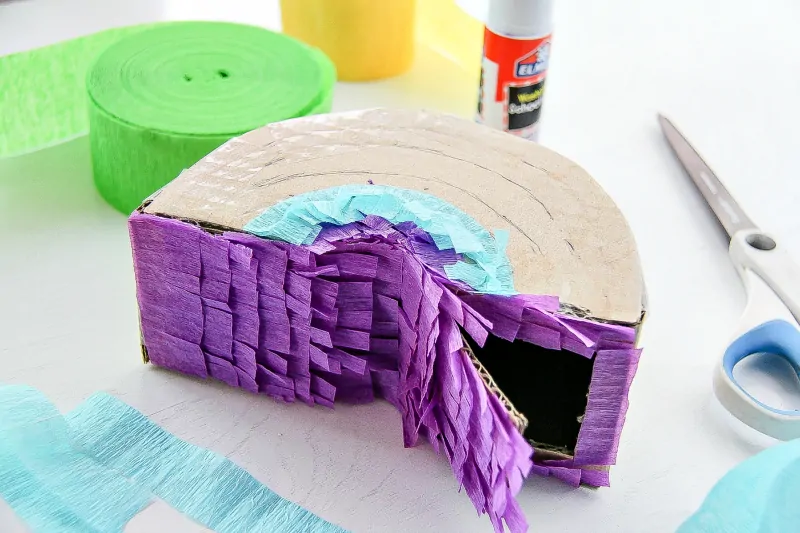 Step 5: Glue the cardboard pot of gold onto the rainbow, and then attach strips of black and gold crepe paper using glue.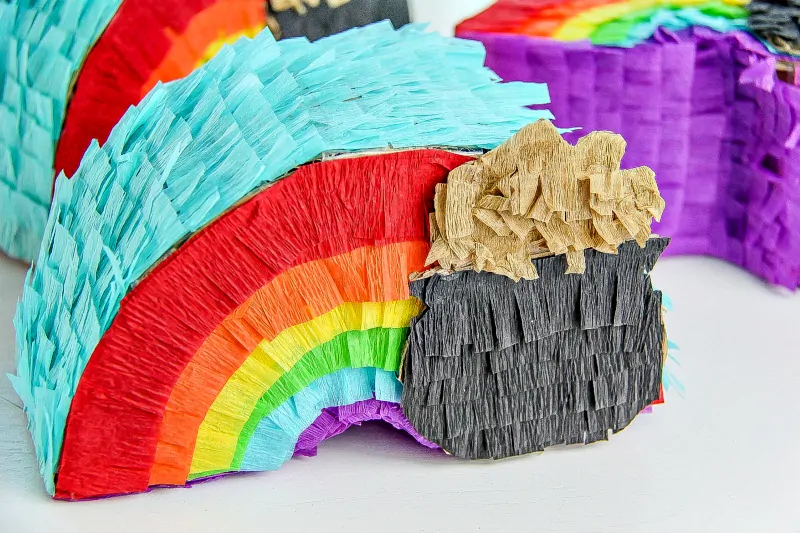 Step 6: Poke a hole into the flap underneath the pinata, and tie string onto it. Fill your pinata with treats, and then close the flap.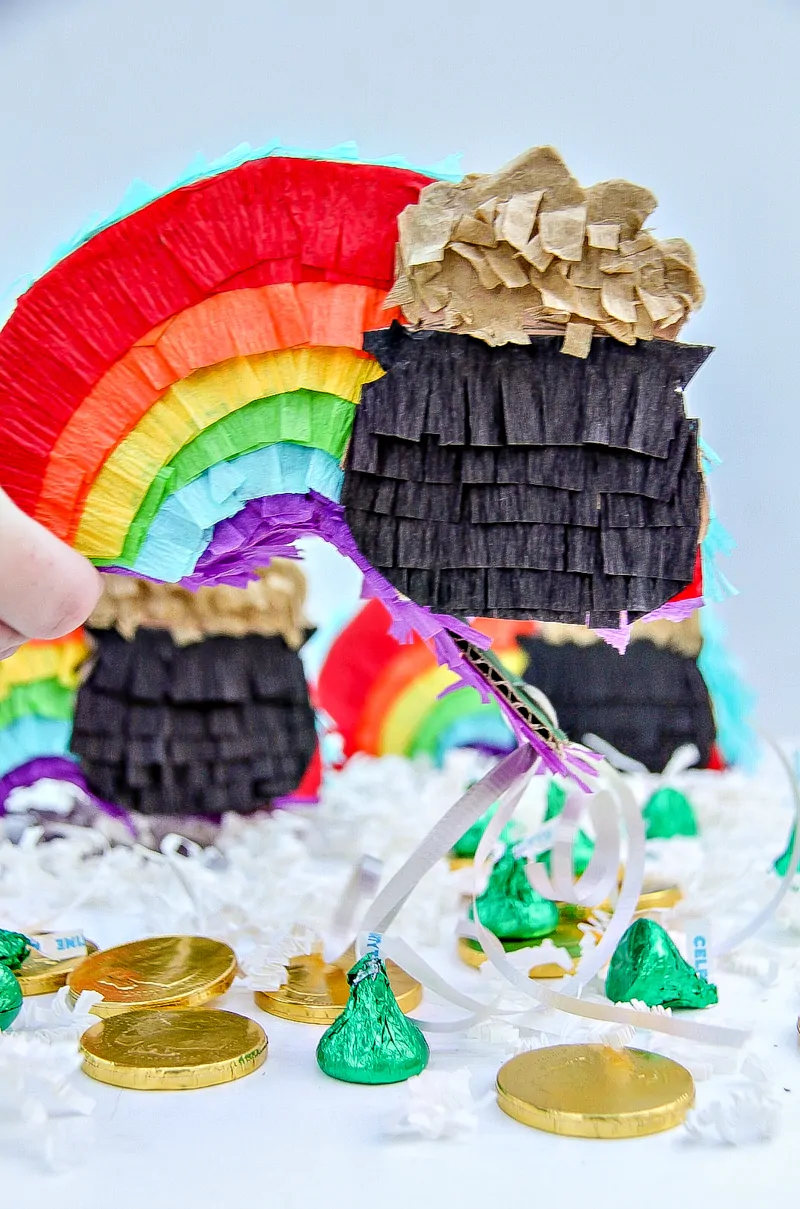 Pin It For Later

Written by Tonya Staab, contributor at 5 Minutes for Mom
Talk with us: @5minutesformom and Facebook.com/5minutesformom
Pin with us at pinterest.com/5minutesformom