This post may contain affiliate links. Read my disclosure policy here.
Are you looking for some quick and easy Valentine ideas? Here are three super cute and super fast dollar store Valentine gift ideas you can use for teacher gifts, classroom Valentines, or for giving to your own kids on Valentine's Day…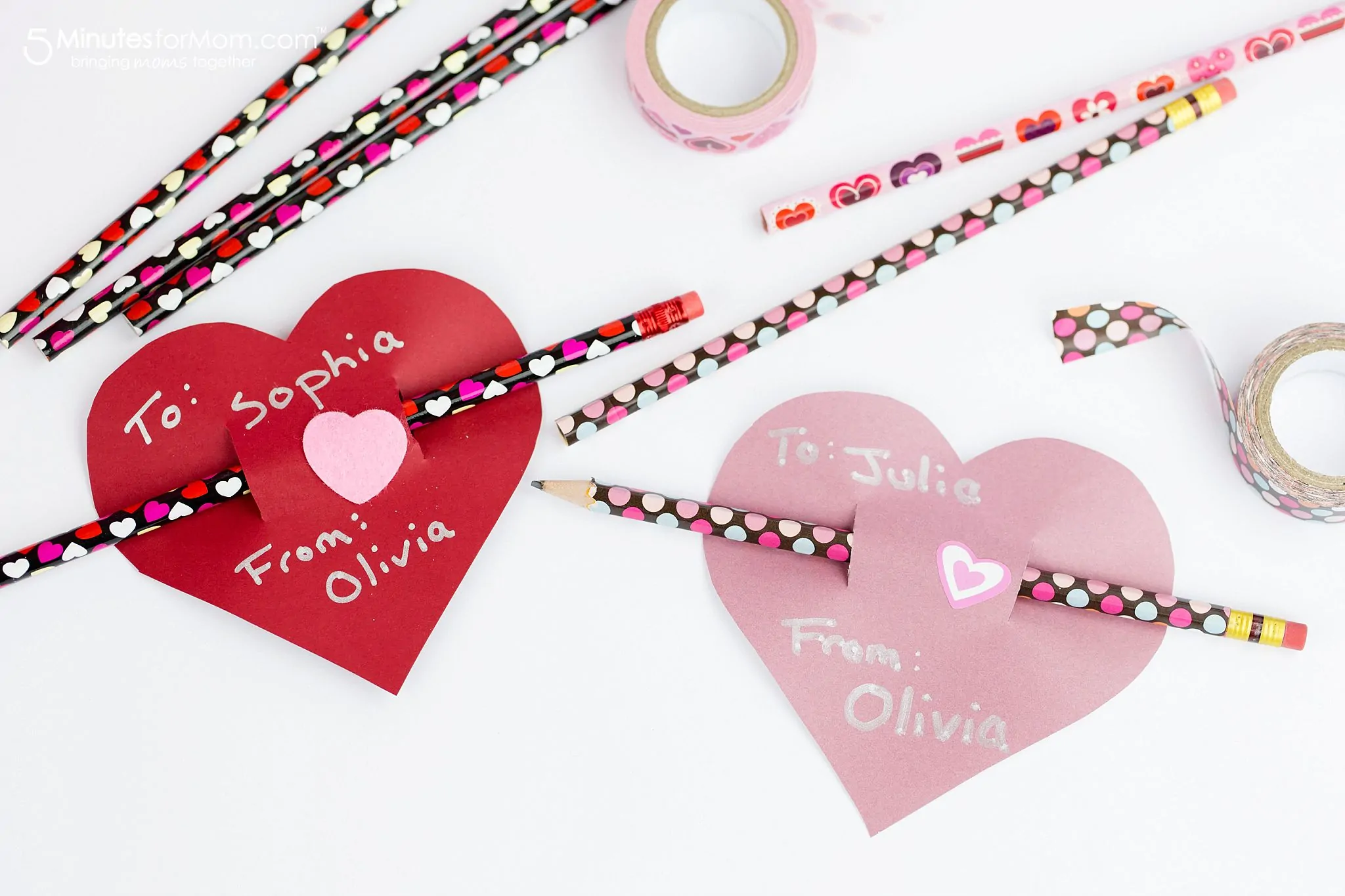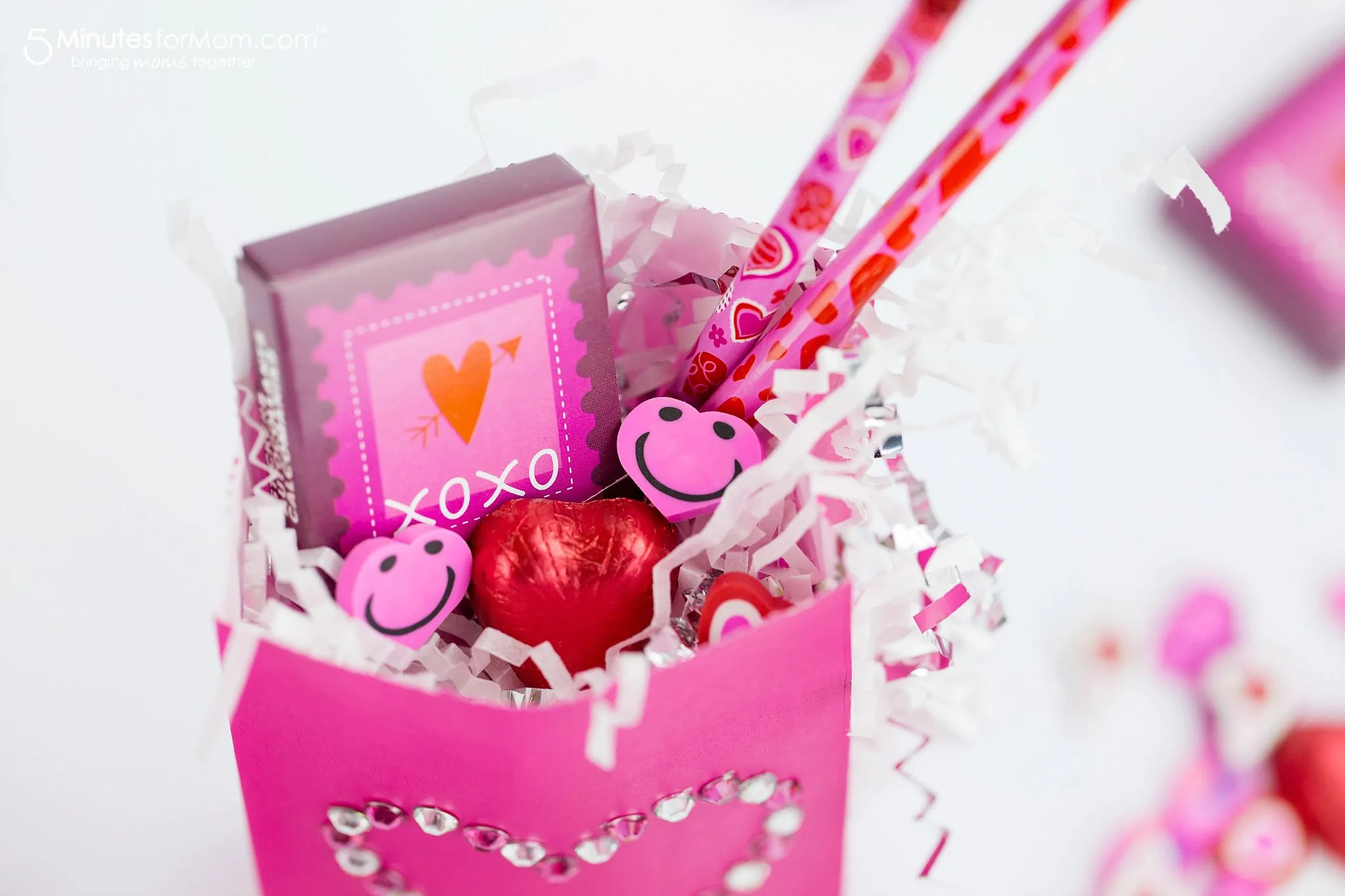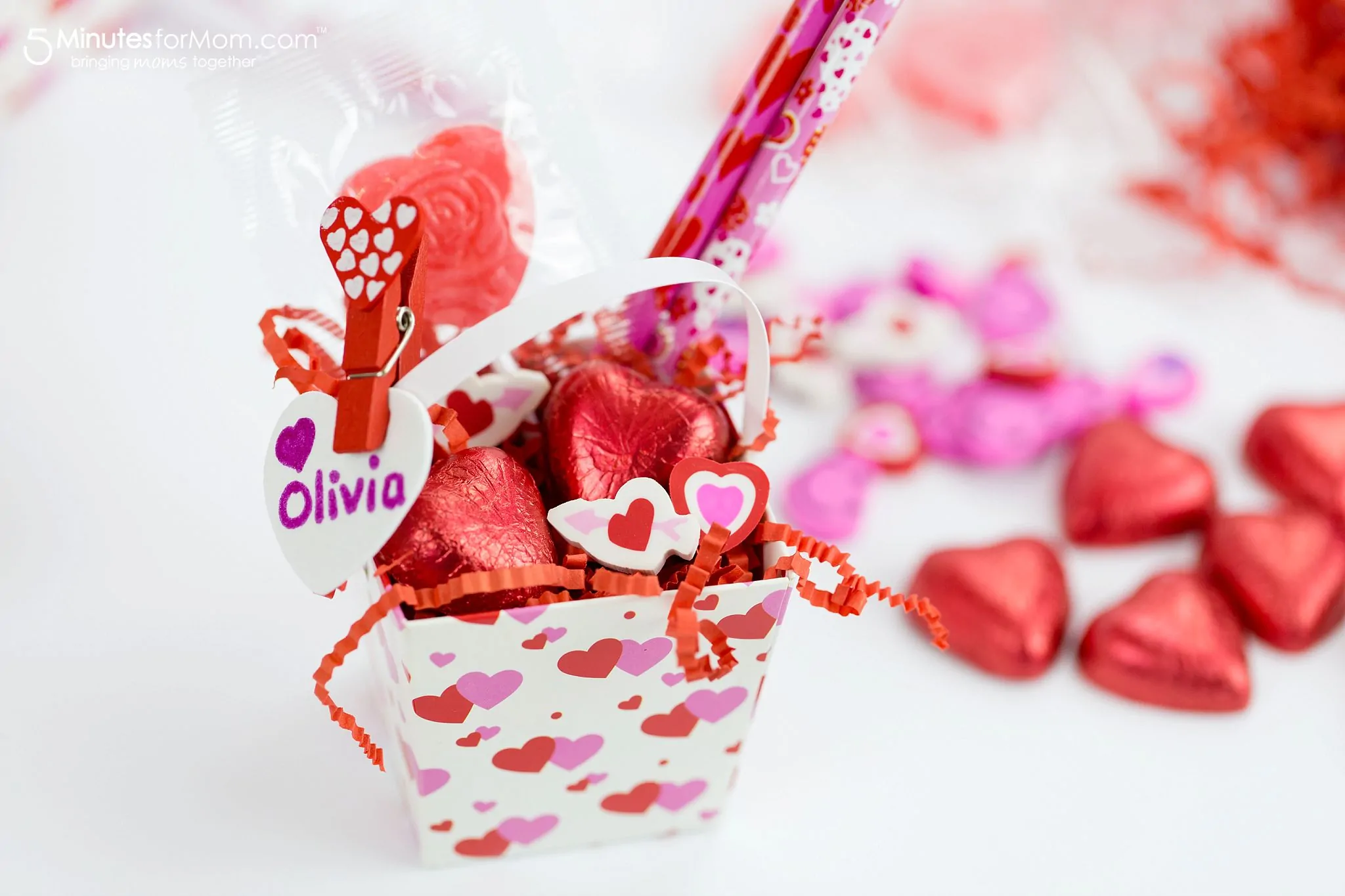 Valentine's Day sure has changed over the past few decades.
I don't remember it being nearly as big of a deal when I was a kid as it is now.
Sure, we all wrote out simple Valentines for each of our classmates. Most of us used Valentines from a box and a couple kids got "fancy" and cut hearts out of red construction paper. And I do remember paper lace doilies being involved in classroom decorations.
But when you look at Pinterest and the incredible thought and time that parents are now putting into Valentine's Day, it is a completely different world.
I am pretty sure my mom never sat down to come up with a one of a kind Valentine and then spent hours helping us assemble them. And I am darn sure sure she never gave us kids Valentine's gifts.
Yes, things are a lot fancier in this new pretty-as-Pinterest world.
And I don't really mind. I actually love spoiling my kids with some extra love on Valentine's Day, coming up with special treats and making up Valentine's packages for them.
I like making life a bit more special when I can.
BUT, I am also crazy busy and always behind schedule.

So, even though I mean to get extravagant and make Pinterest-worthy classroom Valentine's and decorate the house in pink and red, I most often run out of time.
This year I did manage to make some White Chocolate Topped Valentine Sugar Cookies AND these oh-so-fun Yarn Pom Pom Braided Bookmarks with Felt Hearts.
But I got behind on making school Valentines. So I thought, in case you might be like me and need some QUICK Valentine's Day solutions, I would give you a little bit of last minute inspiration.
Whether you need some teacher gifts, classroom Valentine's, or special Valentine's Day packages for your kids, I have a few FAST and EASY ideas that don't require a printer or an artistic hand.
All you need to do is pop into a dollar store, grab some supplies, and within minutes you can have adorable, fun Valentine treats that make everyone feel a bit of extra love.
1. Heart Cut Outs and Washi Wrapped Pencils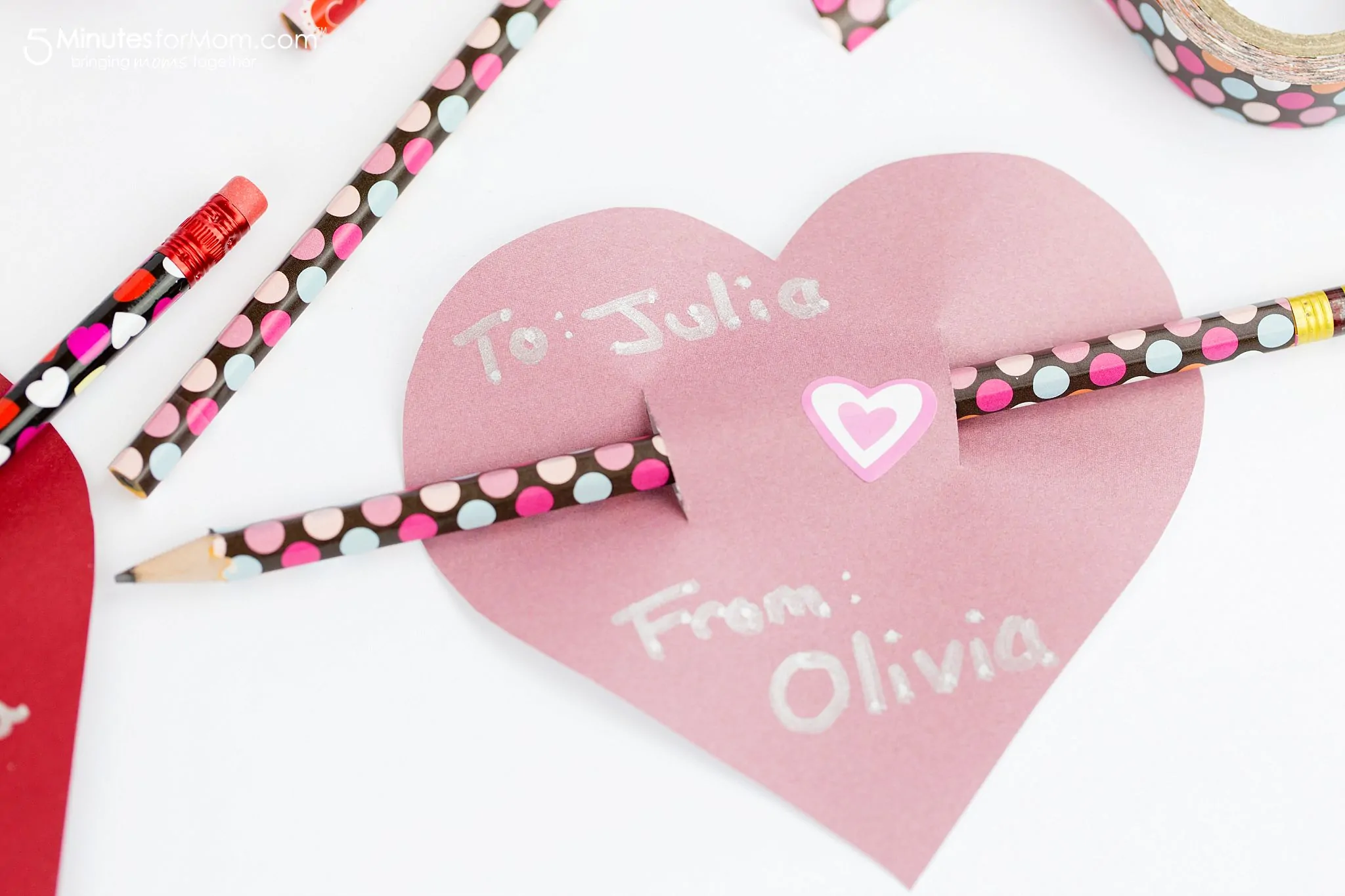 Remember when we were kids and we didn't have color printers and "printables" to download from the Internet?
We took a pair of scissors and CUT OUT HEARTS. Yes – truly revolutionary.
Then we took pens and WROTE on them.
Now, don't get me wrong. I ADORE printables. In fact we just featured a "You Color My World" Free Printable Valentines here this week.
But, guess what happened to me this week — my color printer BROKE!
In the middle of a job, it just stopped. And it will not come back to life.
So, what did I do when I couldn't go on to my computer and come up with a punny little printable?
I went OLD SCHOOL.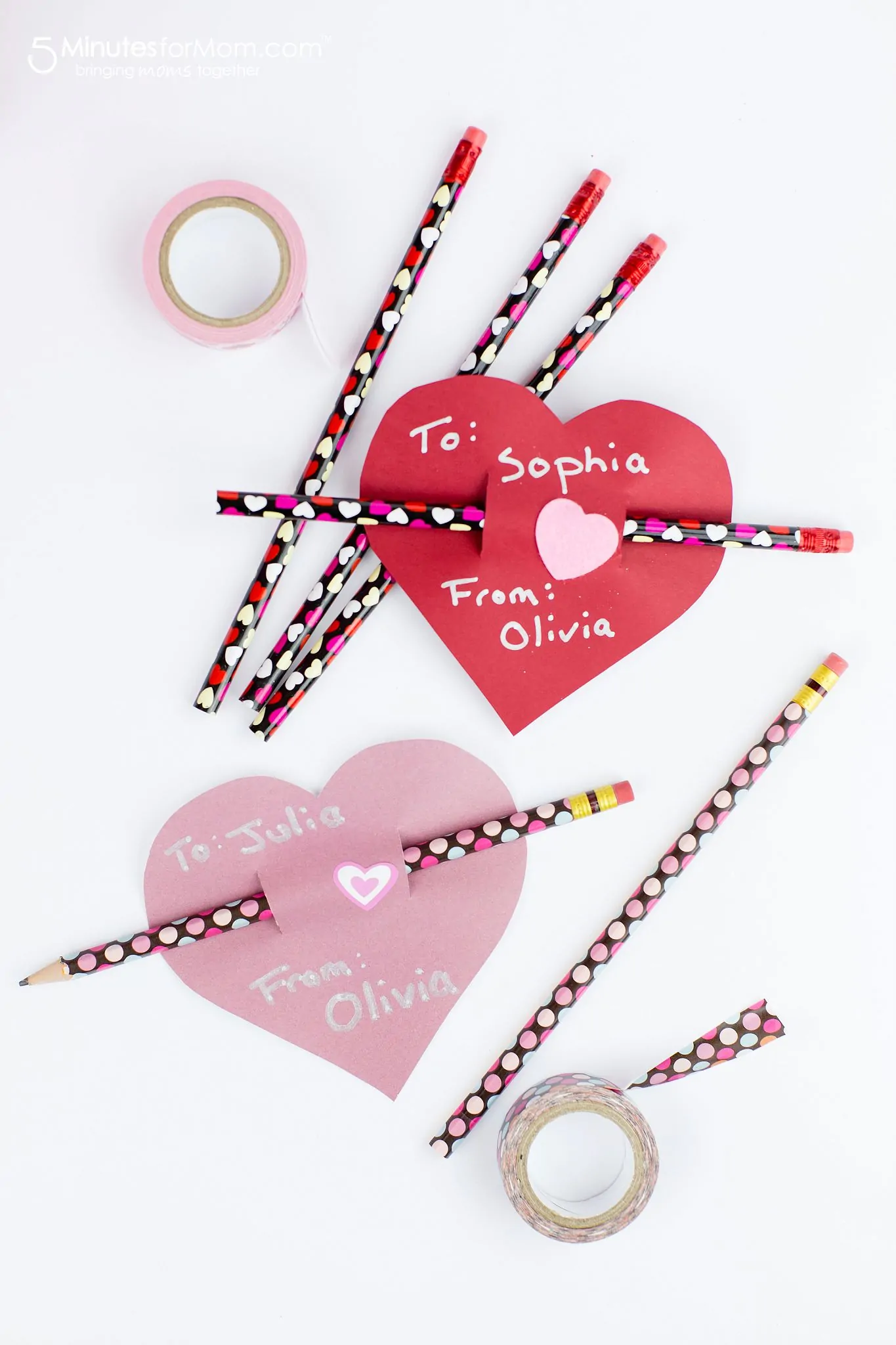 I cut out hearts from colored paper. Okay – I DID use scrapbook paper not construction paper. I can't help myself. I can't go all the way back to those primitive times.
And guess what? I think my hearts turned out pretty cute. I mean really — all the heart needs to do is have some room to write two names on it. It is all good.
Next, I paired my simple paper heart with a Washi tape covered pencil. (Okay, it isn't real Washi tape. It is the cheap copy from the dollar store. But this is a dollar store theme.)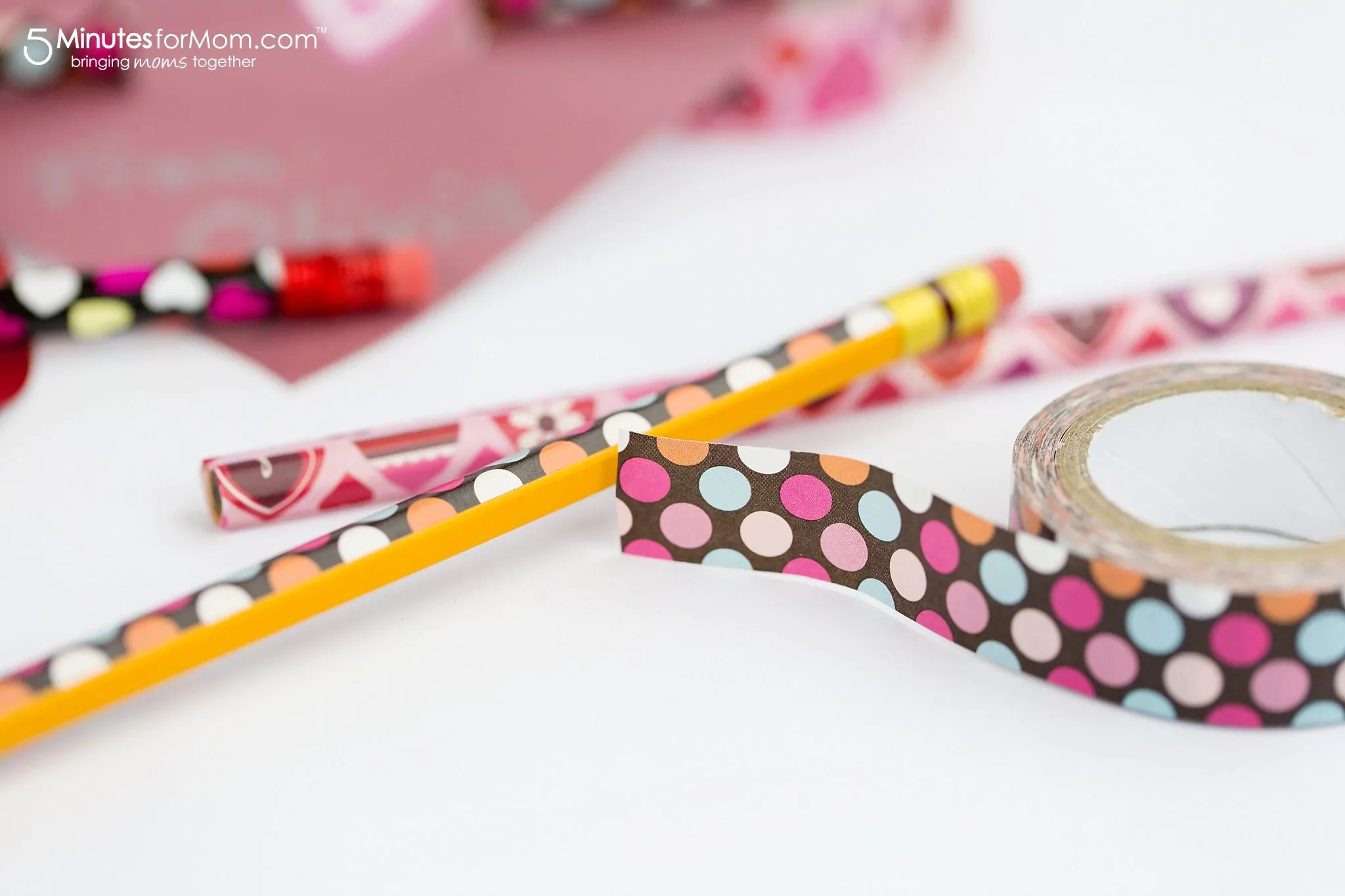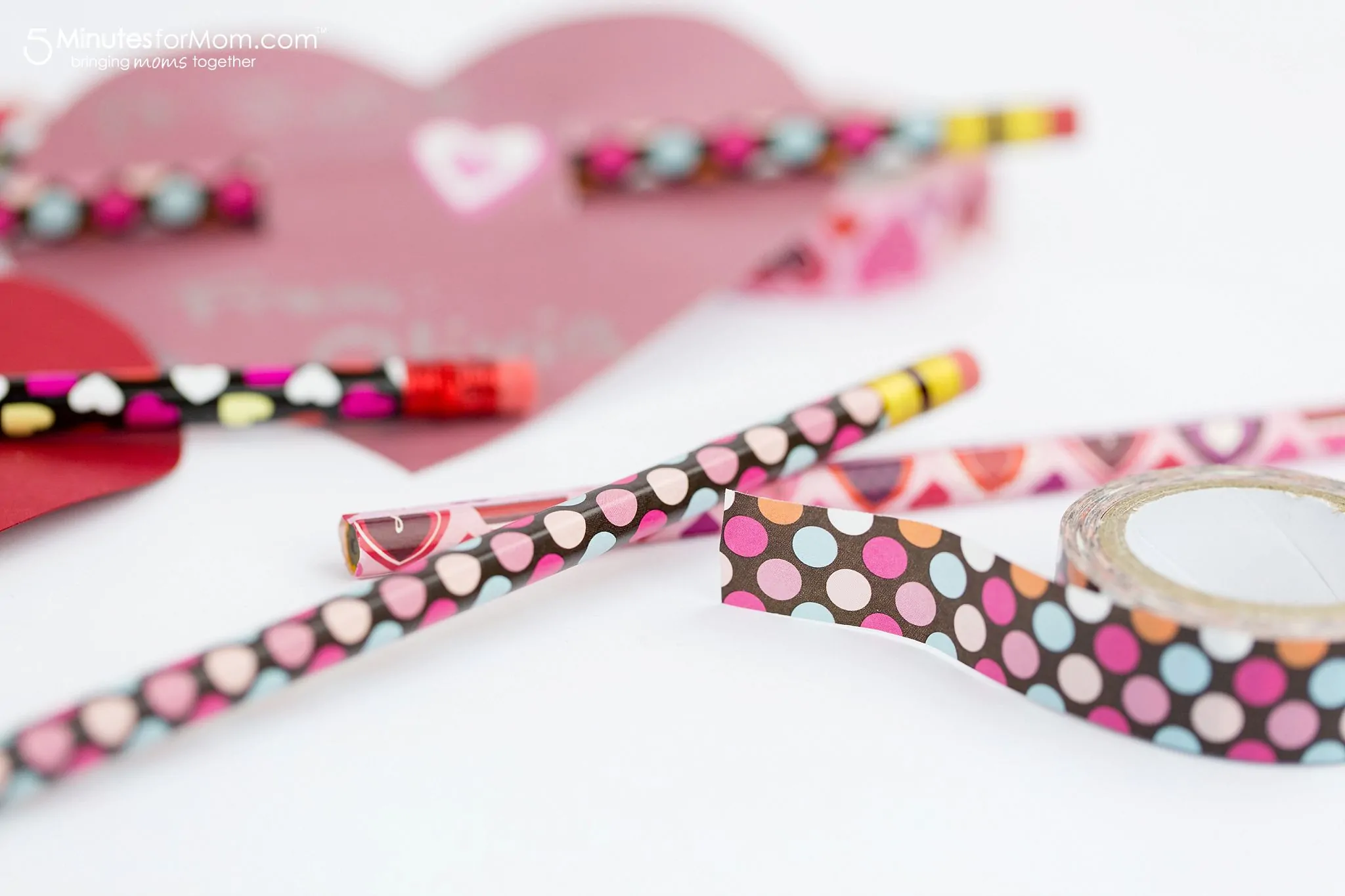 Now, if you want to go even simpler, you can just use the ready made Valentine themed pencils from the dollar store like I did here. Works just as well.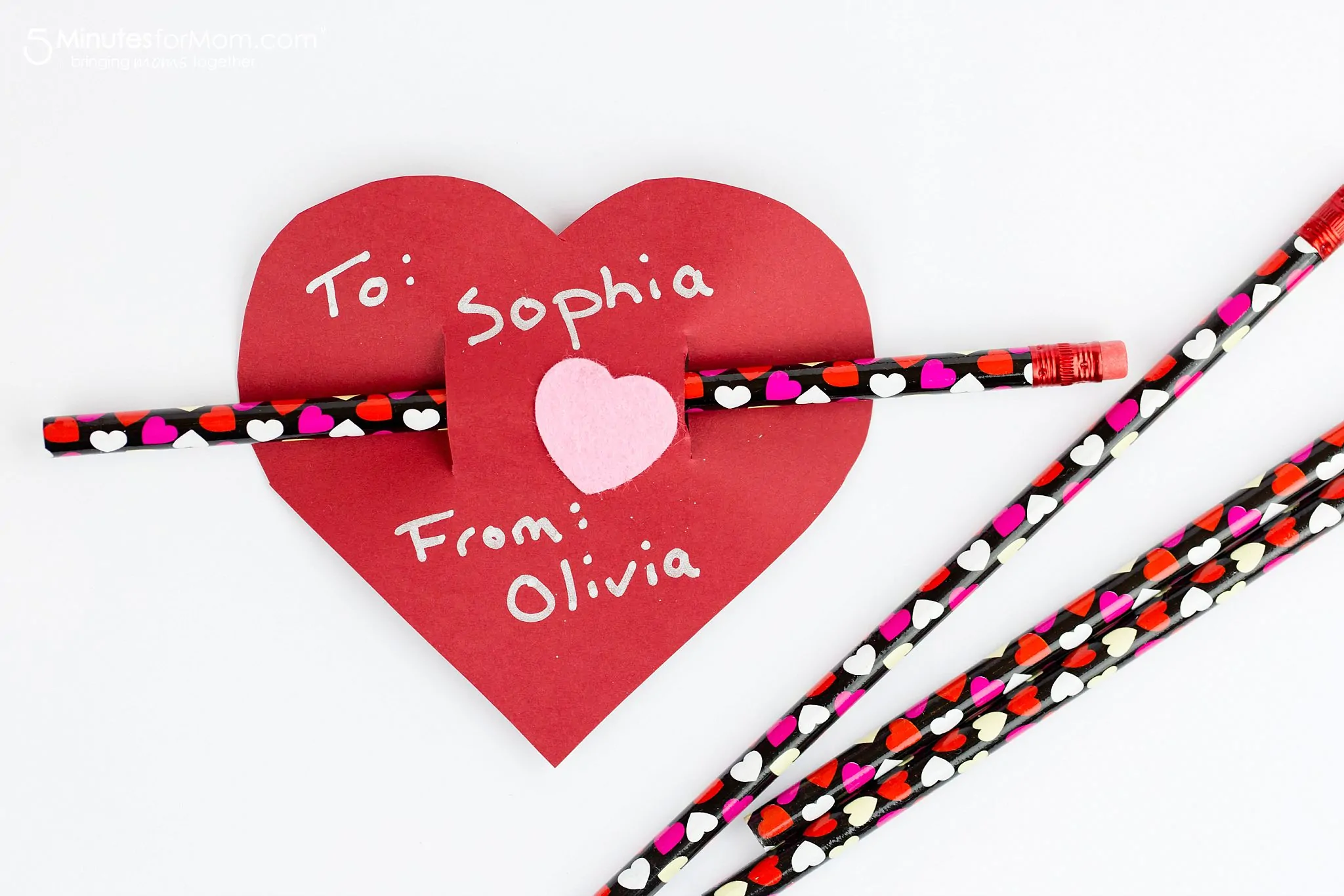 Super cute, super easy, super done.
2. Decorate a Gift Bag and Load it Up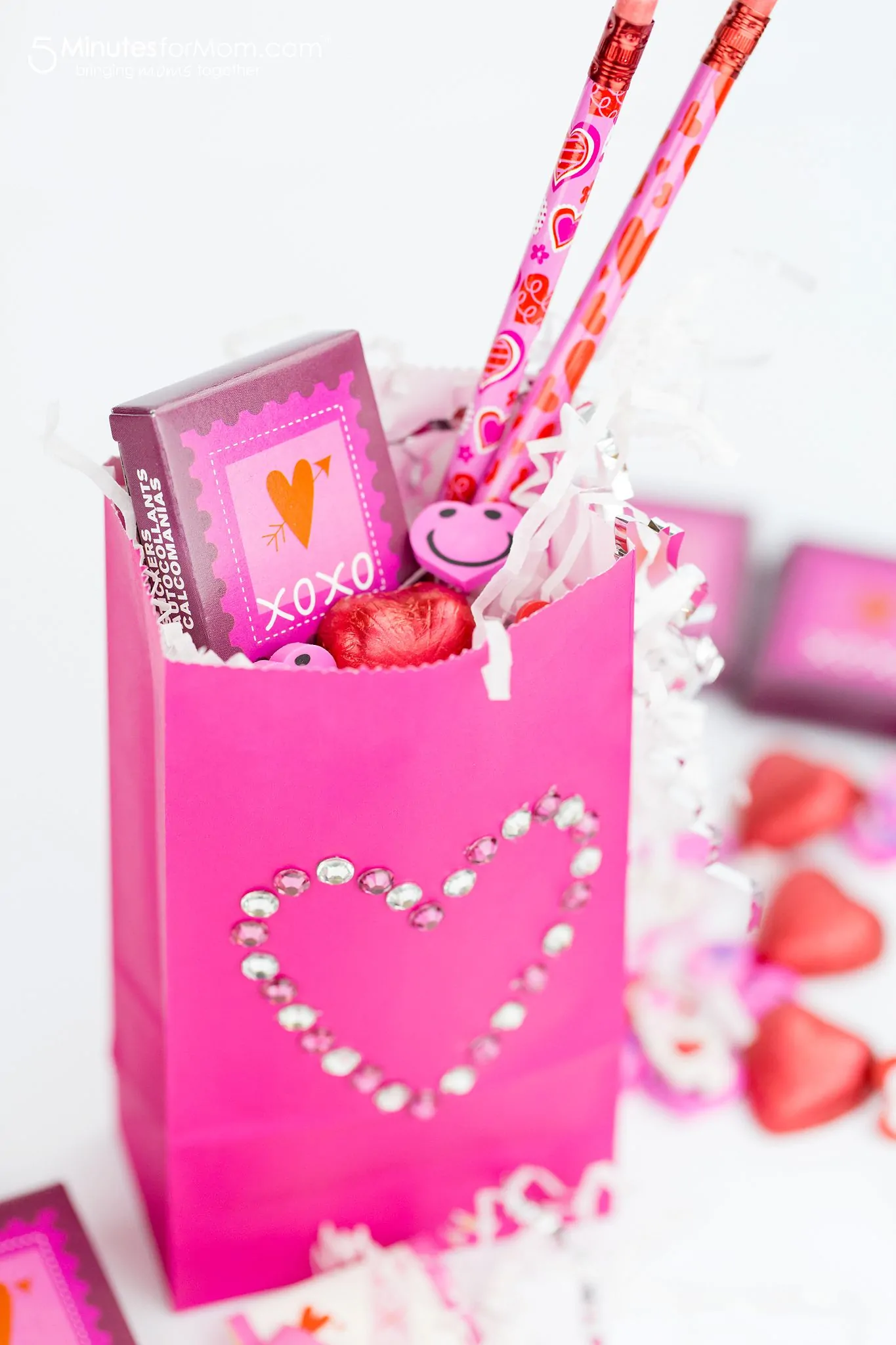 Sometimes kids like to "get their hands dirty" and be a part of the creative process.
So, buying some colored bags from the dollar store and adding some stickers or some bling makes for a low stress craft activity, no matter what your age.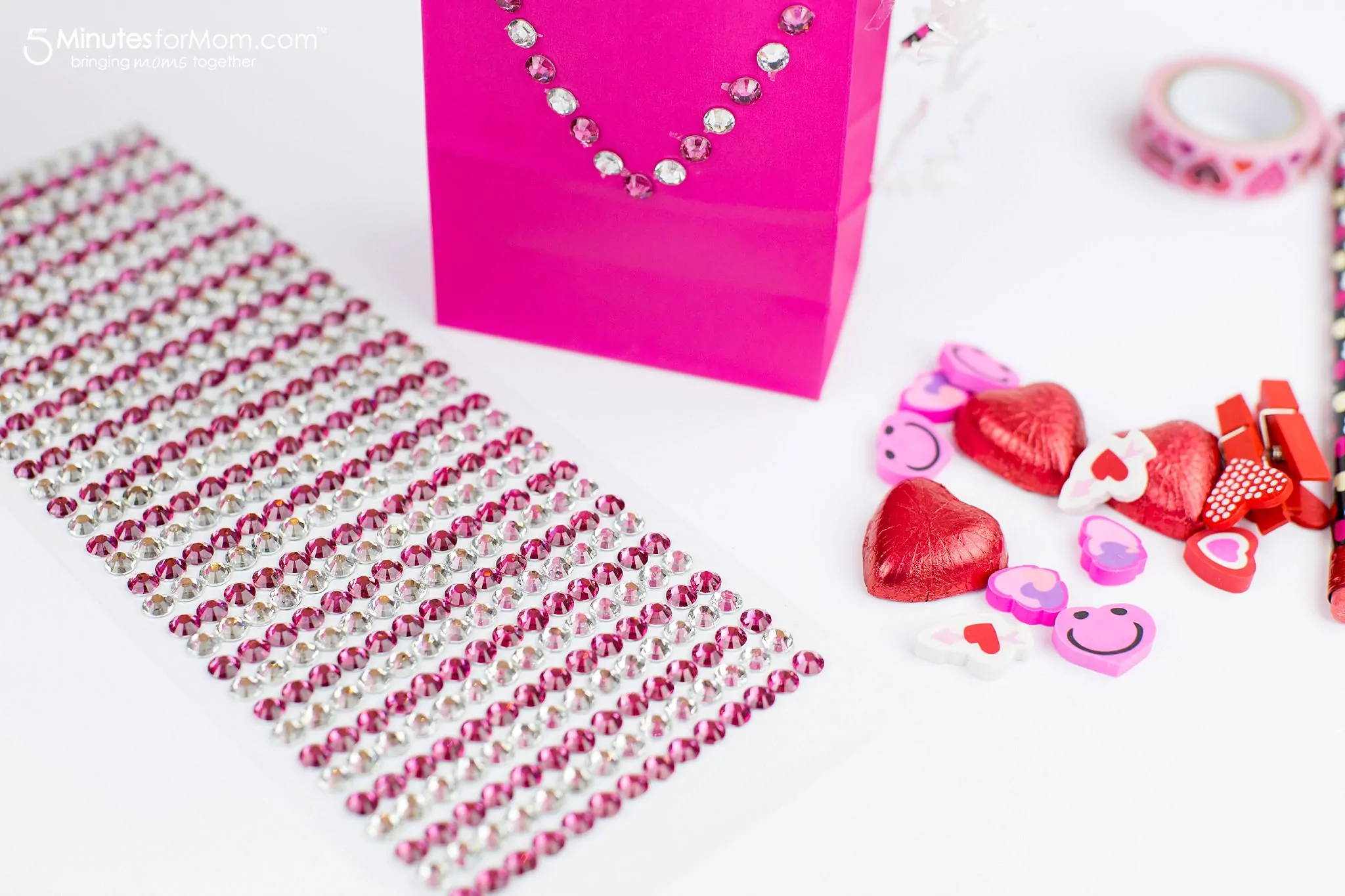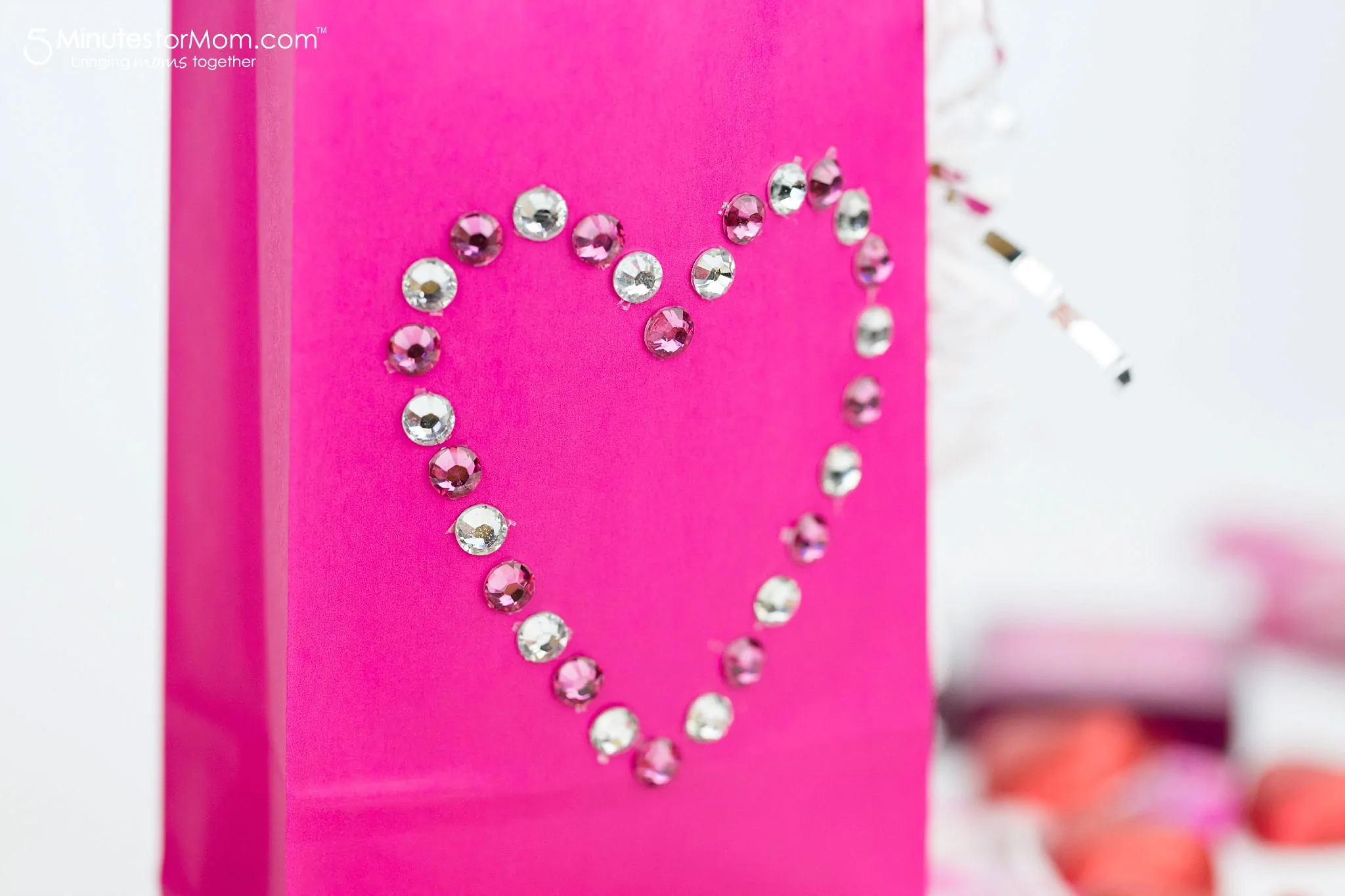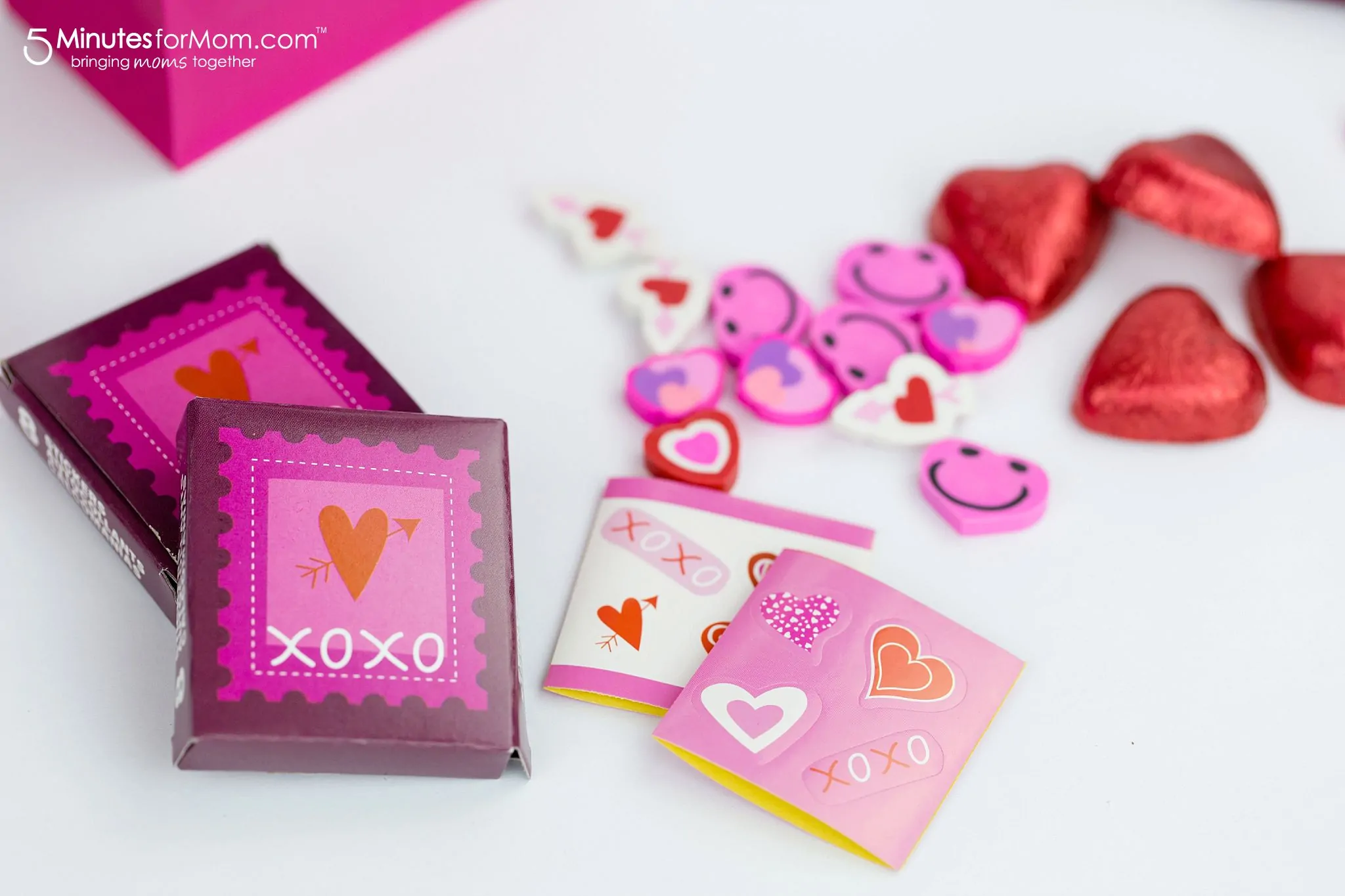 For these bags that I am going to use for our girls Valentine's gift bags, I simply arranged the sticky dollar store rhinestones in a heart shape. I think they look fabulous and it was easy peasy.
Then I just loaded them up with dollar store treats – little boxes of stickers, tiny erasers, chocolates, pencils, etc.
3. Box it Up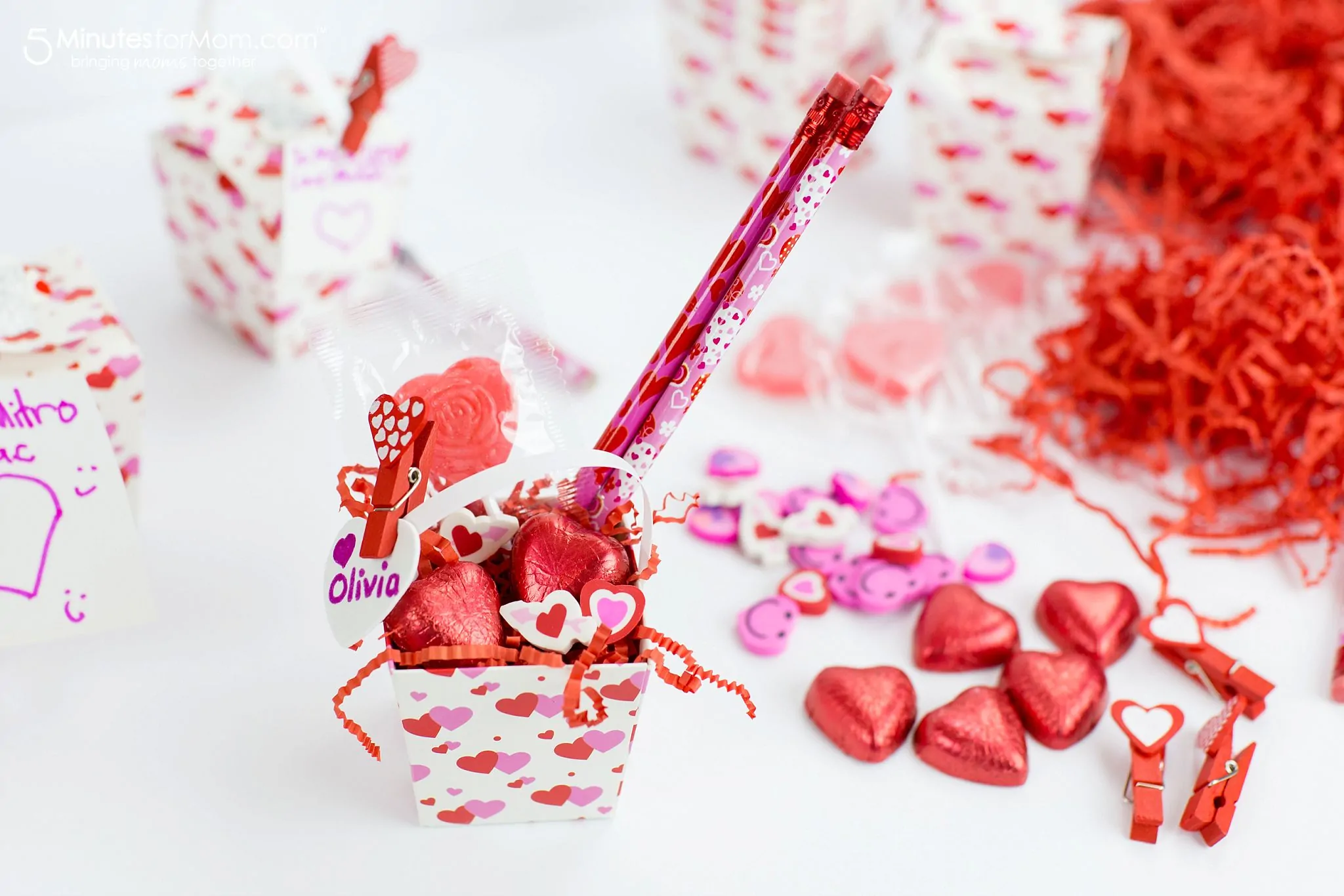 There is something about pretty little boxes that never fails to delight.
I thought these Valentine boxes I found at the dollar store were just too cute not to buy.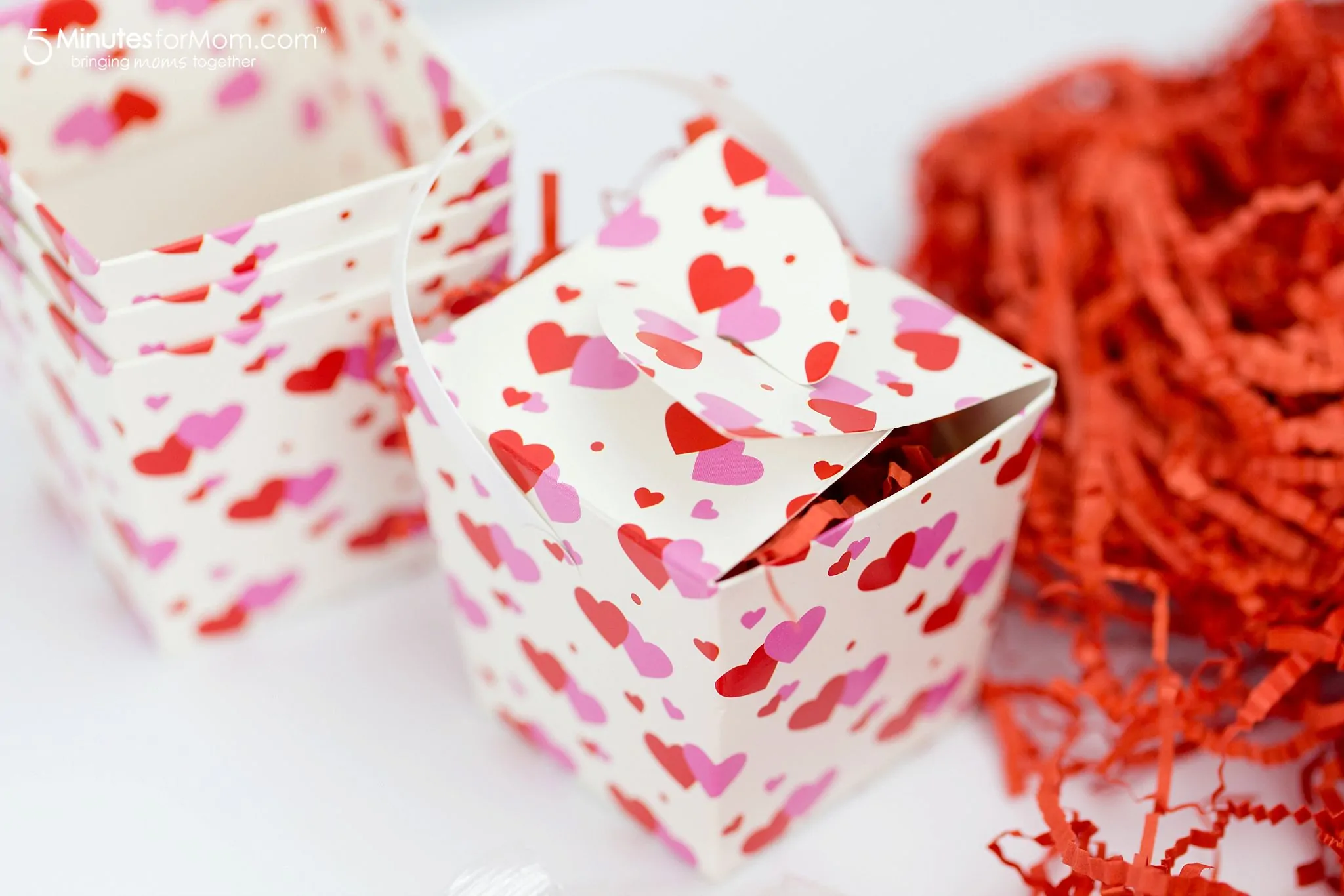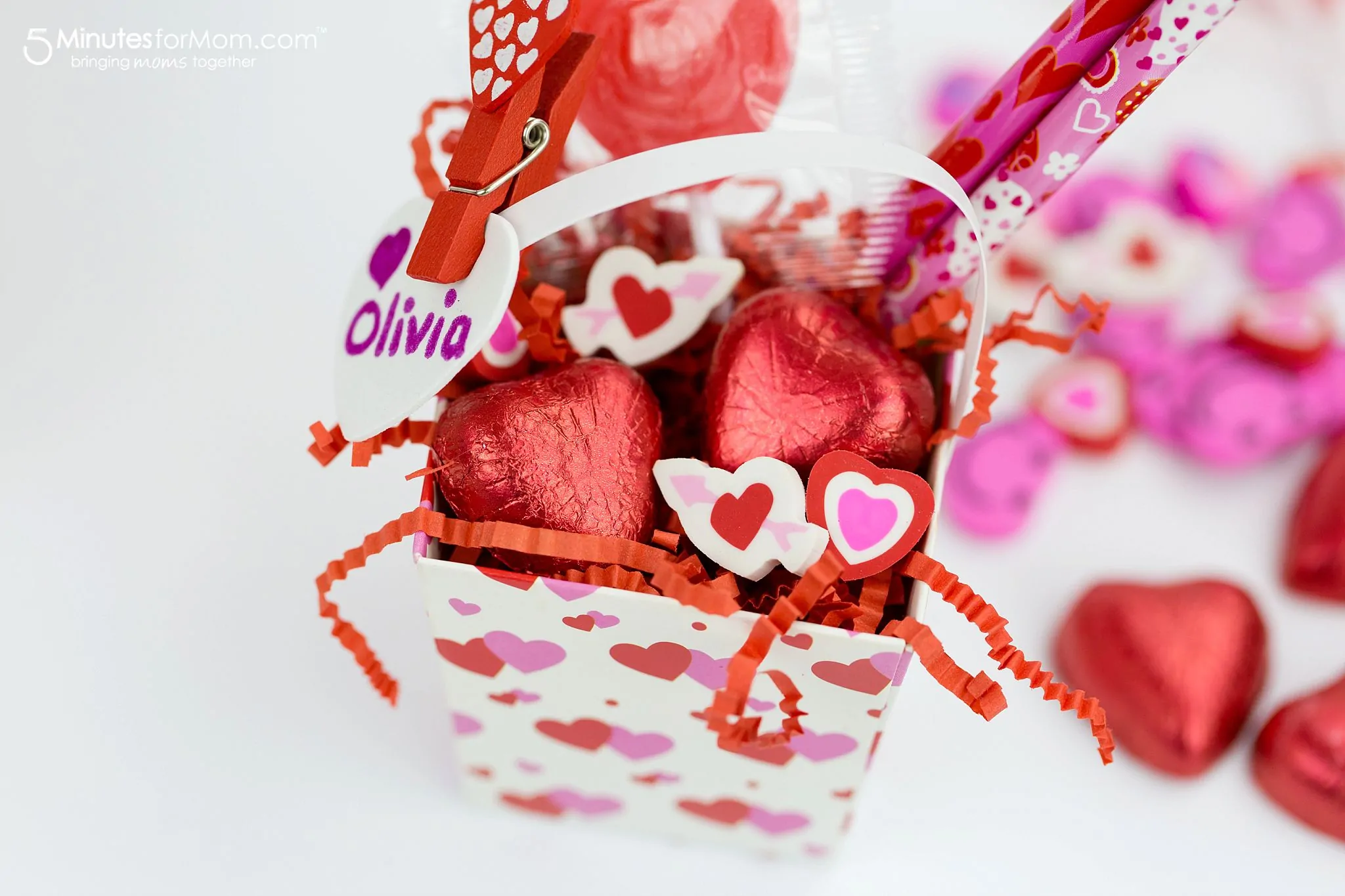 Livvie loved them and used them to make up special Valentines for her two teachers.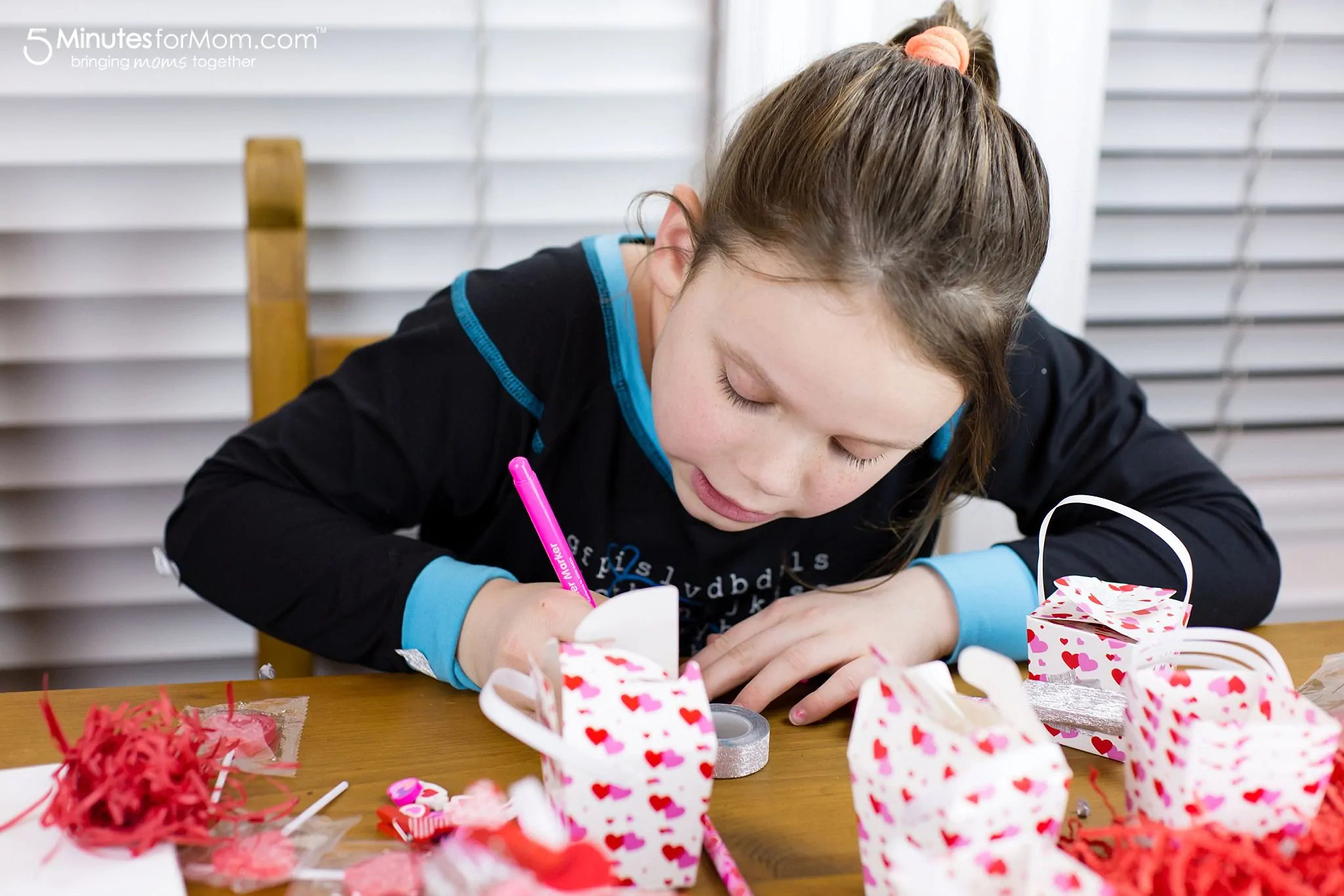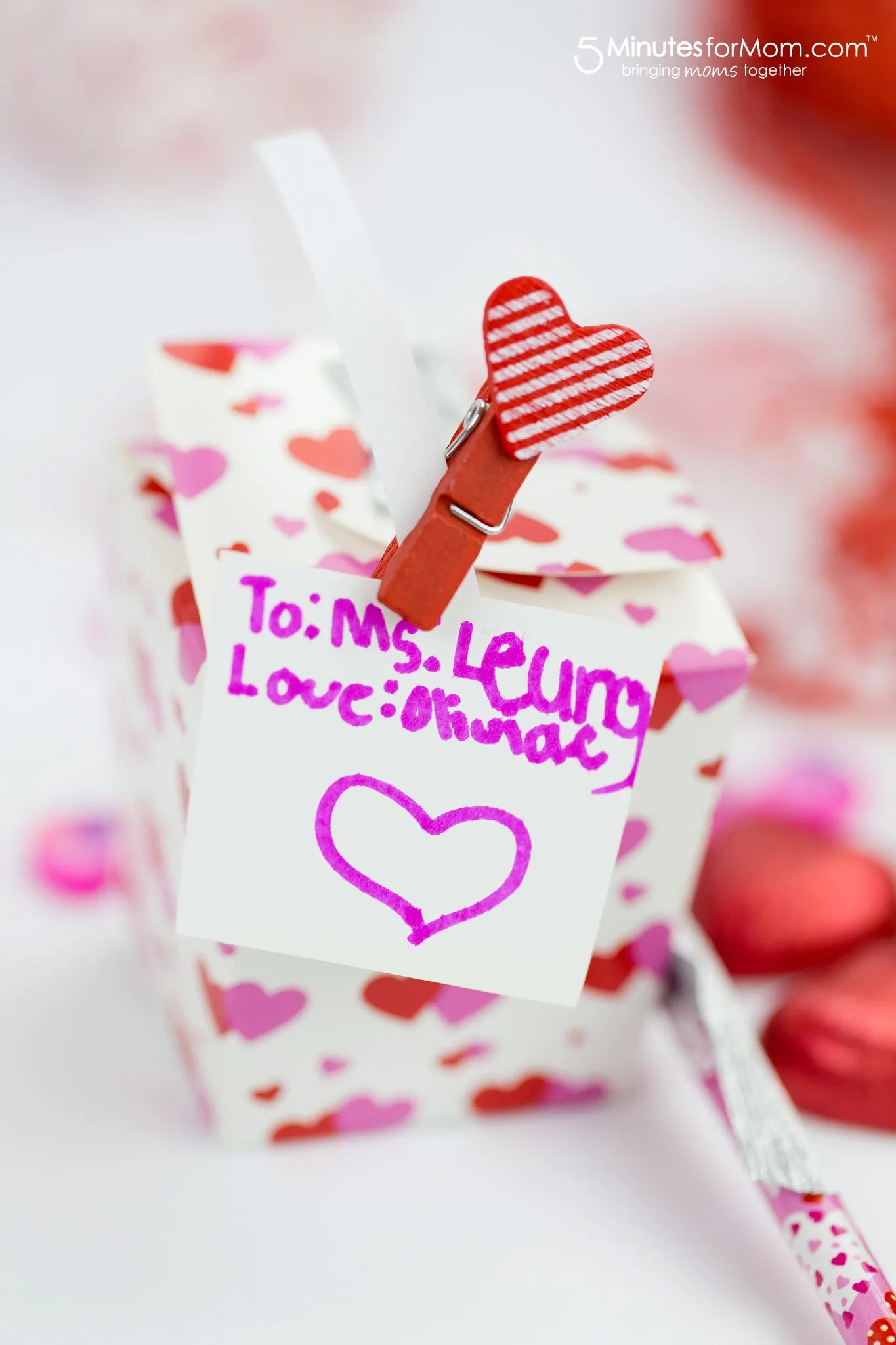 Again, you can just load them up with chocolates, little erasers, stickers, whatever catches your eye.
Super simple wins again!
PIN FOR LATER

What about you?
Are you a last minute Valentine-maker? Do you give Valentine gifts to your kids as well or do you just do classroom Valentines?
Written by Janice Croze, co-founder of 5 Minutes for Mom
Talk with me: @5minutesformom and Facebook.com/5minutesformom
Pin with me at pinterest.com/5minutesformom