This post may contain affiliate links. Read my disclosure policy here.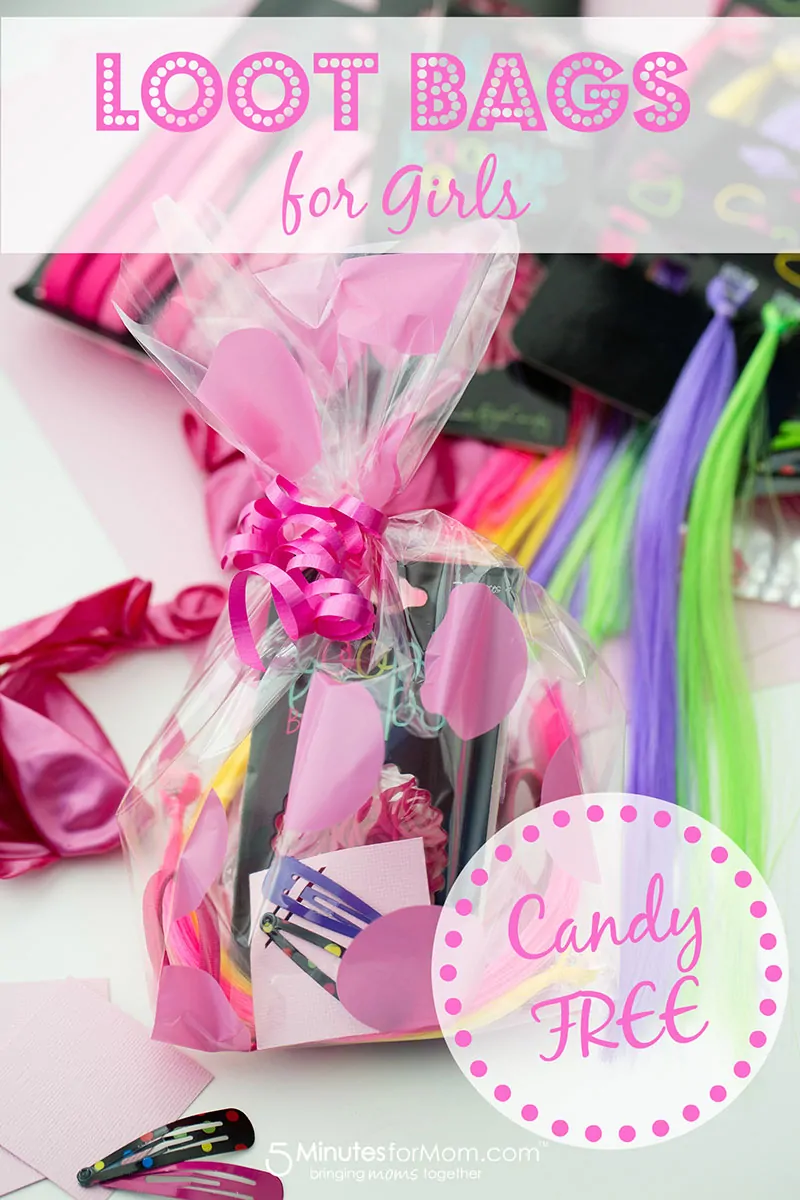 Have you ever stopped to count how many birthday loot bags you have made during your parenting career? I don't think I want to do that math!
After a dozen years of birthday parties for my kids, it can be challenging to come up with new ideas for goody bags.
And as I try to be creative and build super fun loot bags, I find that I can quickly go over budget.
But this year, for my daughter's seventh birthday party, I was determined to keep the costs down since I was already splurging on a party at a kids' art studio.
I wanted to create quality goody bags that were fun and filled with things the girls would want, and I didn't want to load them up with candy or junk food.
So, I went with a girls' accessories theme — and focused on bright, colorful items the girls could actually use.
I included fun hair extensions, barrettes, headbands, and pink elastics for bracelet making.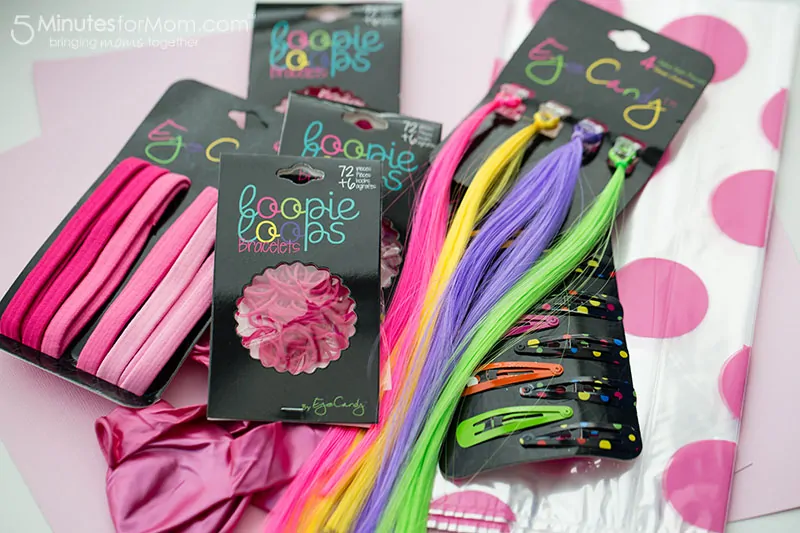 To package the barrettes nicely, I cut 2 inch squares of pink card stock and used a corner punch to make slits. I then slid two barrettes onto each square.
I then packed it all up in a cute pink polka dotted bag and tied with pink ribbon.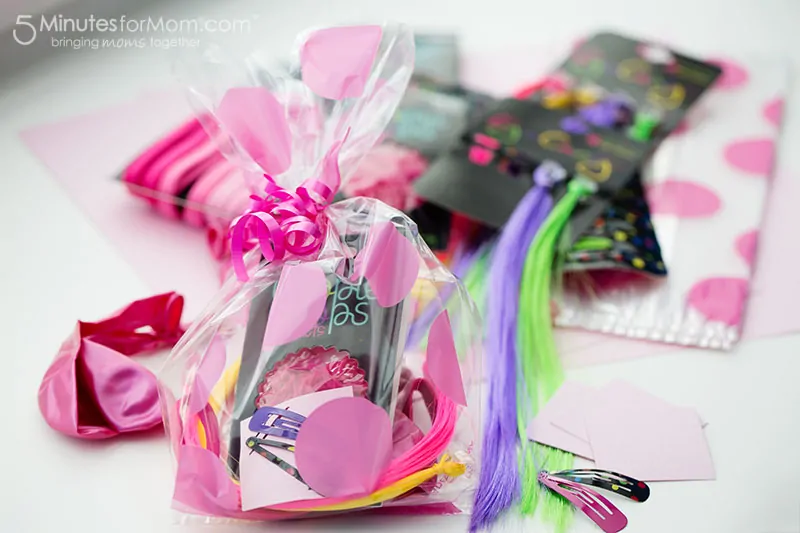 Each loot bag cost just under three dollars and I bought all of the items at a local dollar store.
I love how these loot bags turned out. They are perfect for girls aged 7-10 and my daughter and her friends loved them.
Written and Photographed by Janice Croze, co-founder of 5 Minutes for Mom and owner of Janice Croze Photography