This post may contain affiliate links. Read my disclosure policy here.
"Alexander and the Terrible, Horrible, No Good, Very Bad Day" is based on the 1972 children's classic book by Judith Viorst.  I took my 9 year old daughter to the media screening and we really liked it.  I think that it is a great movie for the entire family to see because it's one of those movies that you can feel comfortable with your 4 year old seeing as well as your tween.
My daughter and I laughed a lot during the movie and there are plenty of funny scenes that weren't in the previews.  My recommendation is to take the whole family to the movies this weekend to see it, you will all have a great time.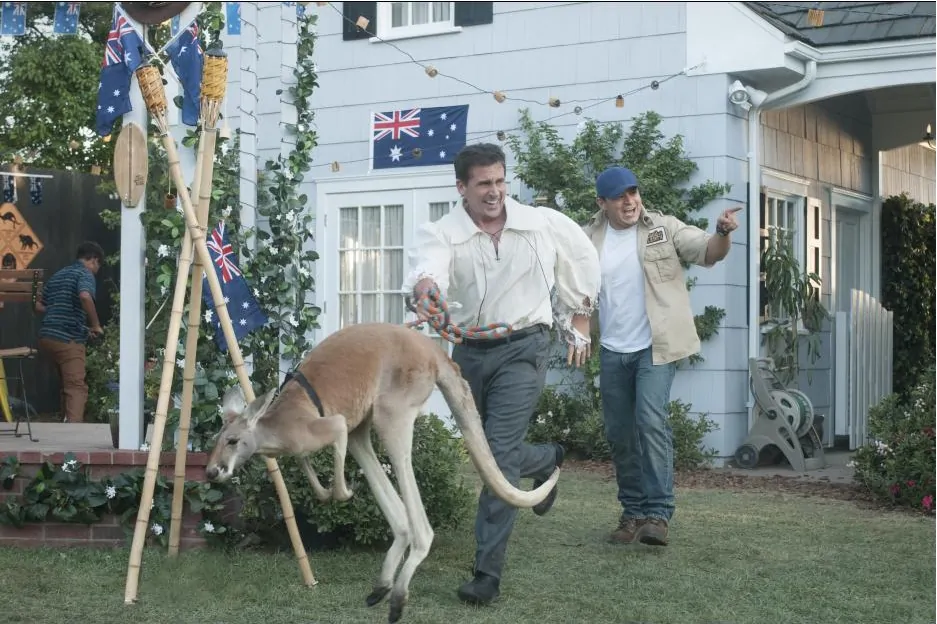 The Cooper's have a large family the children range in age from baby, middle school, junior high and high school.  No matter the age of your children they are going to find a character they can relate to in the movie.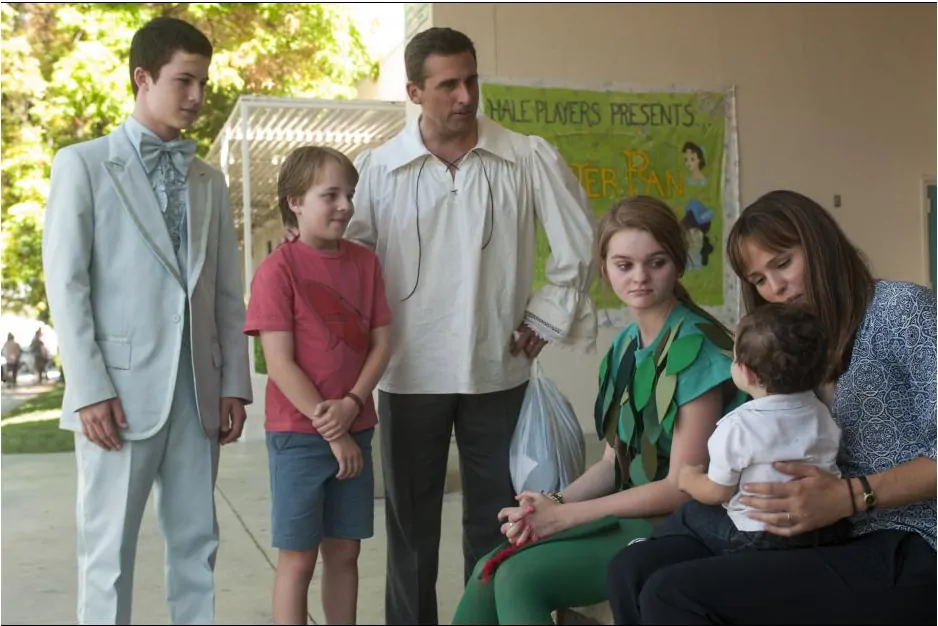 Jennifer Garner plays the mom Kelly Cooper and Steve Carell plays the stay-at-home dad Ben Cooper.  I found myself relating to both of them because at one point in my life I was the stay-at-home mom and those day to day and minute to minute struggles are hard.  I found myself also relating to Kelly Cooper who is trying to be the working mom attempting to do it all.
The movie follows 11-year old Alexander's struggle with having one of the most awful days ever.  It starts with him oversleeping and then finding gum in his hair and the day just goes downhill from there.
At the dinner table when he tries to talk to his family about it he finds that they have all had a fantastic day and he can't relate to them at all.  However, one birthday wish by Alexander may change all of that.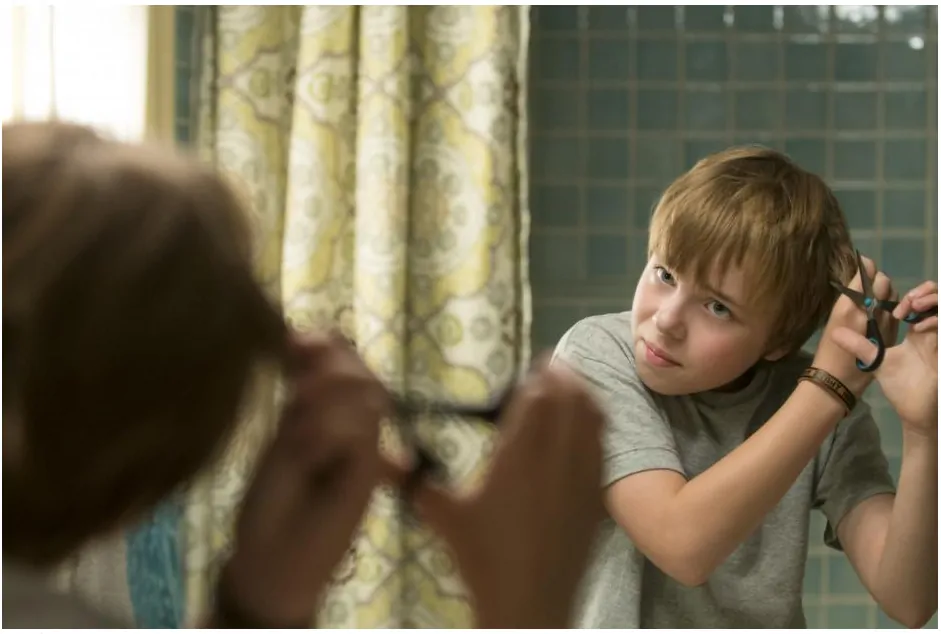 It's no secret that during the movie we see each character struggle with having a bad day; but it's the strength of the family as a whole that help each of them to get through it. "Alexander and the Terrible, Horrible, No Good, Very Bad Day" is a great example of how your family (or group of people) are there to support one another and come to realize that some days we just bite off more than we can chew.
Alexander and the Terrible, Horrible, No Good, Very Bad Day" really is a good movie for the entire family to see and I give it two thumbs up. 😉
About the Movie
Disney's "Alexander and the Terrible, Horrible, No Good, Very Bad Day" follows the exploits of 11-year-old Alexander (Ed Oxenbould) as he experiences the most terrible and horrible day of his young life—a day that begins with gum stuck in his hair, followed by one calamity after another.
But when Alexander tells his upbeat family about the misadventures of his disastrous day, he finds little sympathy and begins to wonder if bad things only happen to him.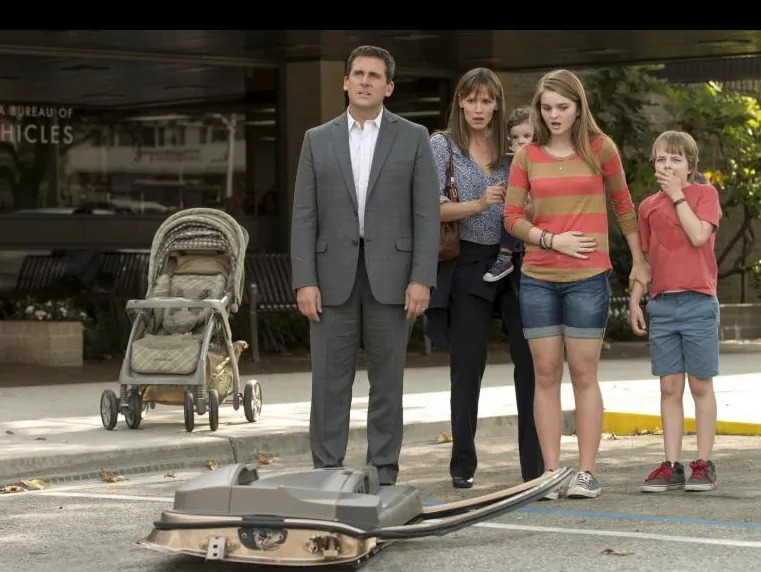 He soon learns that he's not alone when his mom (Jennifer Garner), dad (Steve Carell), brother (Dylan Minnette) and sister (Kerris Dorsey) all find themselves living through their own terrible, horrible, no good, very bad day.
Anyone who says there is no such thing as a bad day just hasn't had one.
Like Alexander and the Terrible, Horrible, No good, Very Bad Day on Facebook for more updates. "Alexander and the Terrible, Horrible, No Good, Very Bad Day" opens on October 10th