This post may contain affiliate links. Read my disclosure policy here.
When I think of summer foods, fruit is high up on the list (along with ice cream, of course!) There's just something about the sweetness, the tang, the beautiful, bright colors of fruit that make it the perfect thing for picnics, hanging out at the pool, or just an afternoon snack. And since summer also means BBQs, what better way to include fruit than this delicious Grilled Pineapple with Brown Sugar Glaze?!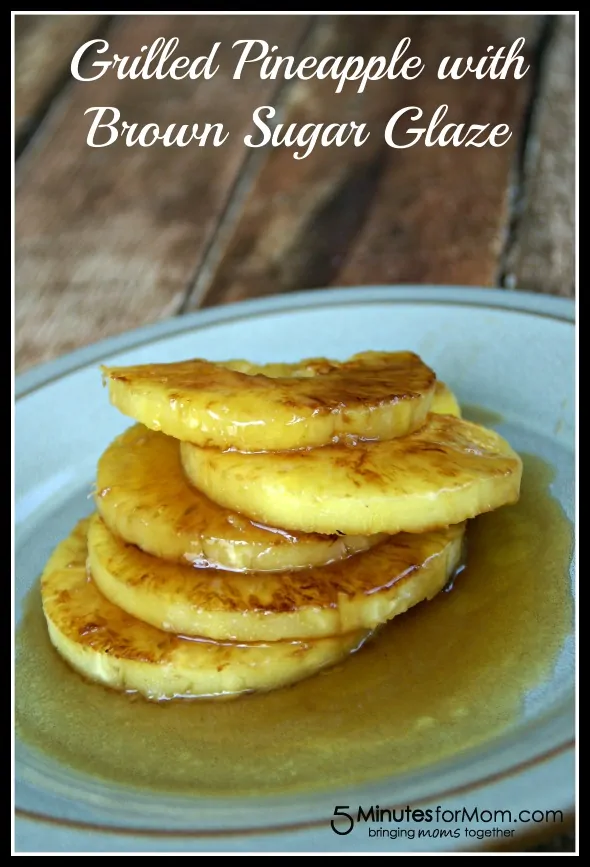 Seriously, look at that glaze just soaking into the grilled pineapple! Normally I'm not a huge butter fan, but in this recipe it just adds so much juiciness and tasty flavor, I can't resist. It's also SUPER easy and fast, which makes it a major winner in my book.
We've been so busy, we just don't have time for a fun get-together to share all our tasty treats, but we enjoyed every single bite of this ourselves….so maybe it's a good thing we didn't have to share! I've heard that being social is a good thing in life, though, so I recommend this for a friendly neighborhood party, or other 'interactive' event. Your summer BBQ guests will be licking their fingers and begging for more!
Ingredients
1 Whole Pineapple
1/4 cup Butter, melted (1/2 stick)
1/2 cup Brown Sugar, packed
2 tbsp. Honey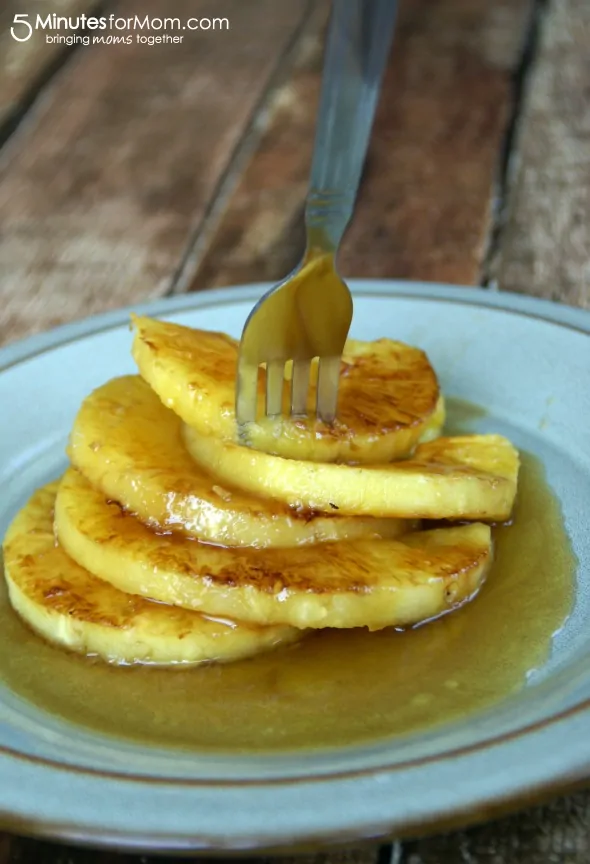 Directions
Remove the outside of the pineapple and slice the fruit into rings. Heat up your grill or skillet, and cook the pineapple rings  until lightly browned and warmed throughout.
While the pineapple is still nice and hot, take a small bowl and quickly mix the butter, brown sugar and honey until well-combined, then pour or drizzle the glaze over the pineapple rings.
Serve while still warm for the most deliciousness!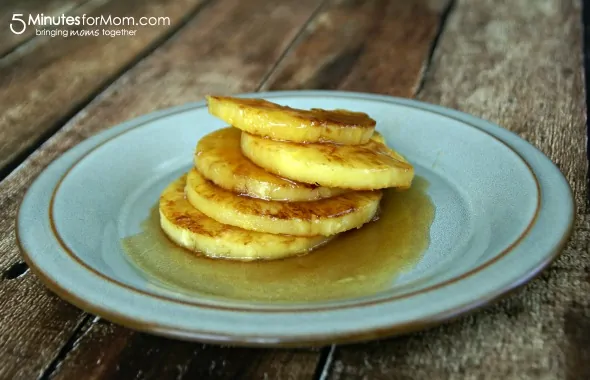 For more recipe ideas, check out our recipes Pinterest board: