This post may contain affiliate links. Read my disclosure policy here.
This post is part of a sponsored campaign, I was provided with a gift certificate to purchase a product to review but all opinions remain my own.
I've always loved browsing in stores and now online at specialty gift shops. There are so many fun and neat and even crazy items. It's always so fun to look around in those shops. I always wonder who came up with some of this?!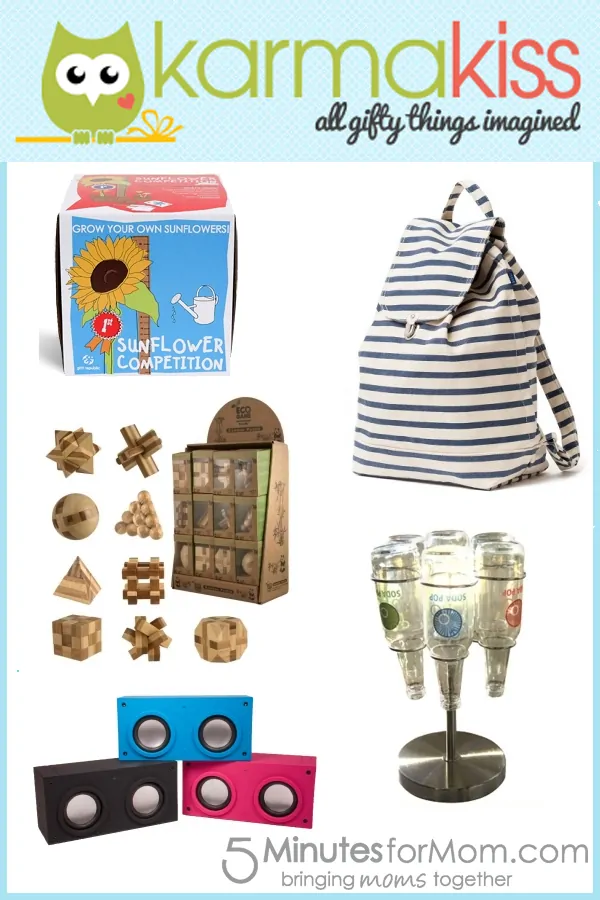 Karma Kiss
is one of those lovely shops. They have lots of different fun, neat, quirky items to pick from. Everything from Back to School items for kids to apparel and accessories to home and garden items to toys and games for kids and adults. This is the perfect place to find unique gifts, especially for that hard-to-buy-for-always-has-everything person.
The products on Karma Kiss are all reasonably priced and the website is laid out very clear. It was no trouble at all to browse around the store clicking through categories to find things that interested me. There are weekly deals and best sellers to check out too.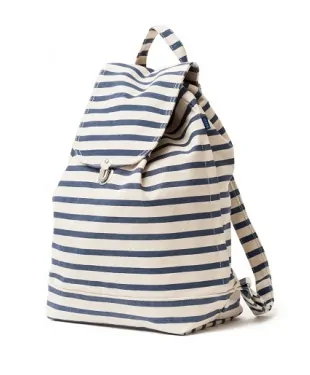 I adore this Sailor Stripe Recycled Cotton Canvas Eco-Backpack. This item was out of stock when I purchased my things or I would have gotten this. It is striped, for me anything striped gets extra points. And it is canvas which means easy to keep clean!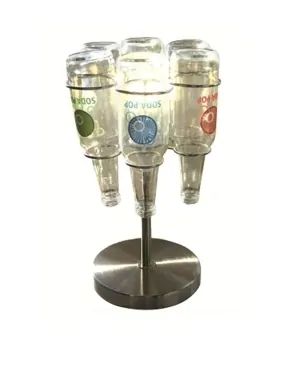 I almost bought this Remake It! Bottle Lamp. My husband loves neat products like this that reuses old things to make new ones. This would be super cool in a game room or man cave.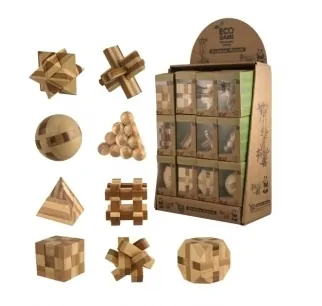 Both my kids and my husband like puzzles and brain teasers. These Mini Bamboo Brainteasers are perfect for a fun family game night, or once you know how to do them to entertain your friends with!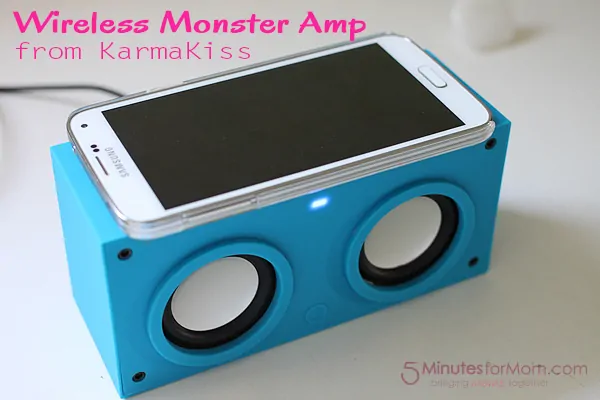 I chose a Wireless Monster Amp which comes in 3 colors, black, blue, & pink. My kids and I like to listen to music while we are cleaning the house but since we all have different devices, buying an amp or speaker that only allows one device to be used can be a bit of a pain, depending on what device is charged. We were all pleasantly surprised by how well the amp works! It really "AMPS" up the volume. Ha! My daughter quickly claimed it for her room. Of course.
The Wireless Monster Amp requires no wires (obvisouly) and no bluetooth, and is compatible with iPhone, Samsung Galaxy, Android and other mobile devices with external speakers. You simply place your device on top of the amplifier to activate the amp. Very cool!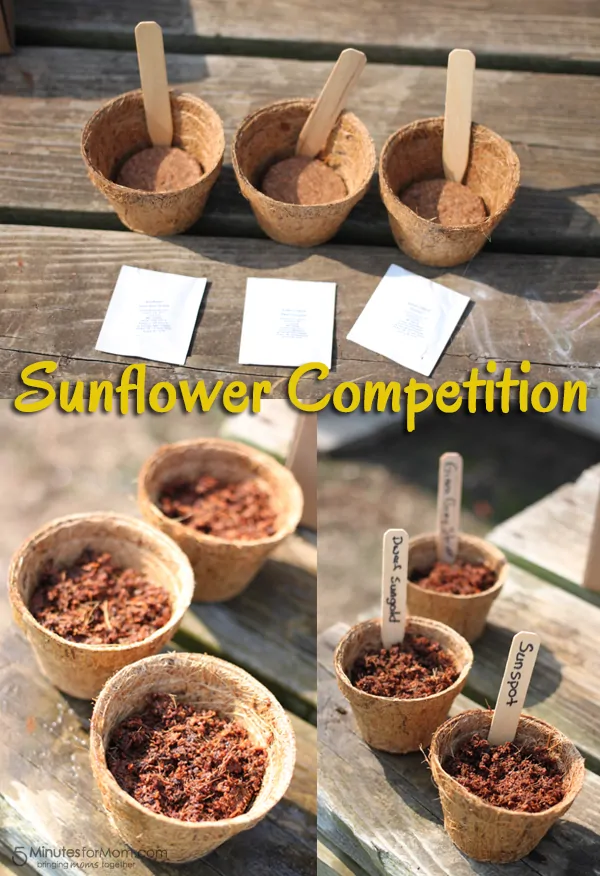 I also chose a Sunflower Competition. I knew my kids would love this one as well. They are a couple of competitive kids and they love to garden and grow flowers. This kit came in a cute little box and has three packets of different types of sunflower seeds, 3 coconut husk starter plant pots, 3 coconut husk compost discs, and 3 plant markers.
I would definitely shop at Karma Kiss again for fun unique gifts.
The price was right, the website was very easy to navigate, the service was good and the items arrived quickly.
Connect with Karma Kiss!
"Like" Karma Kiss on Facebook, follow on Twitter @KRMKiss, Pinterest, and Instagram. Browse the shop and place an order at KarmaKiss.net
You have a chance to win a $150 Gift Certificate to Karma Kiss!
Use the entry form below to enter, browse around the store and tell us "Which item(s) would you choose if you won?"