This post may contain affiliate links. Read my disclosure policy here.
Jenny, 5 Minutes for Mom contributor, shares a look into the Baby's Brilliant App. We were compensated to write this post, however all opinions remain those of the writer.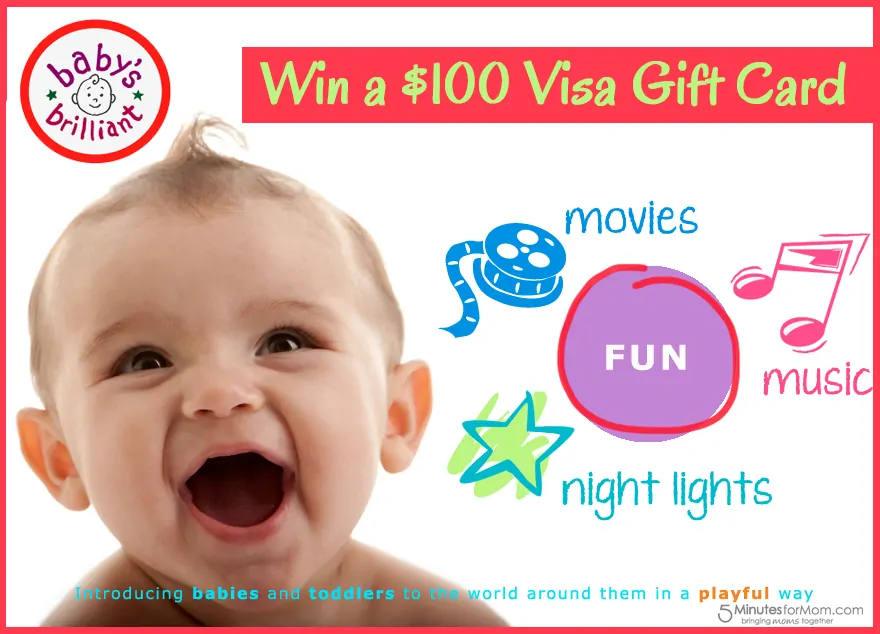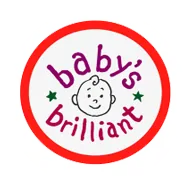 In a perfect world, we would have hours and hours to spend time creating educational and fun activities for our babies and toddlers. In reality, there are dishes and laundry to be done, as well as a myriad of other things.
When life gets hectic and you need your children to be entertained, yet also want their minds engaged and learning the Baby's Brilliant App is the perfect solution.
The app features:
Movies: Full of everyday, common images from around the globe, the movies are accompanied by the music of famous composers that has been rerecorded soothing instruments. Most of the movies are narrated by children.
Music: a variety of classical recordings, inspirational, and popular children's songs.
Night Lights: a combination of visuals and music designed to help your baby fall asleep. You can arrange the order of play, create a unique playlist, or loop your playlist up to 90 minutes!
In addition to entertaining your children at home, this app can be used on the go. The app is downloadable on iTunes and available for iPhones and iPads.
My daughter loved the inspirational songs.  After attempting to have her nap for about thirty minutes only to hear her climbing in and out of bed, talking, and jumping I put her in front of the app with some songs playing.  She instantly calmed and kept asking for more songs!  
It was wonderful.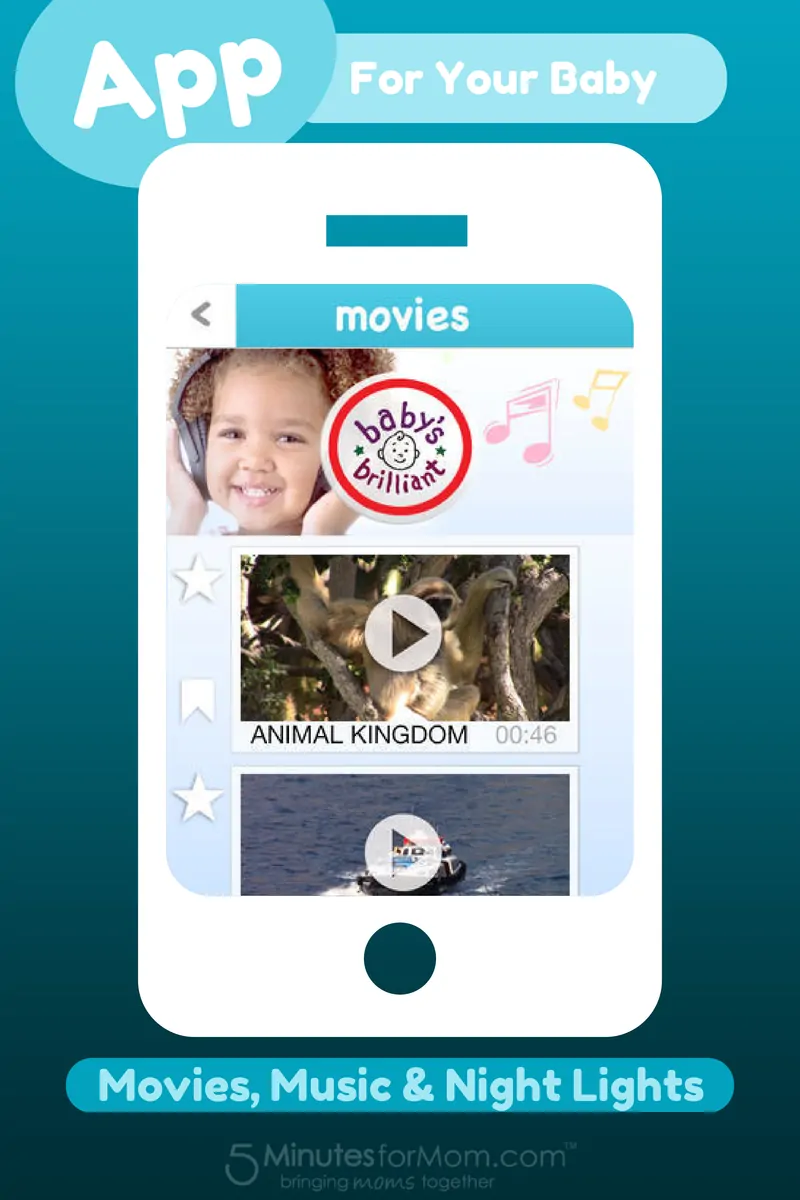 There are so many possibilities and uses for this app. It is even available in Spanish and Chinese.
Download the app, visit their website or blog, follow on Pinterest or twitter, or like them on Facebook!
You can watch these videos or visit their Youtube channel for more information!
Enter to Win
Thanks to Baby's Brilliant, you have a chance to win a $100 Visa Gift Card. Use the entry form below and tell us "What do you use when you kids need to be entertained for a bit?"
Remember to visit BabysBrilliant.com and Download the app now for free.
Open to both US and Canada!

Disclosure: This post is sponsored.
Written by Jenny Nanninga, 5 Minutes for Mom contributor.