This post may contain affiliate links. Read my disclosure policy here.
Flower girls are one of my favorite parts of a wedding.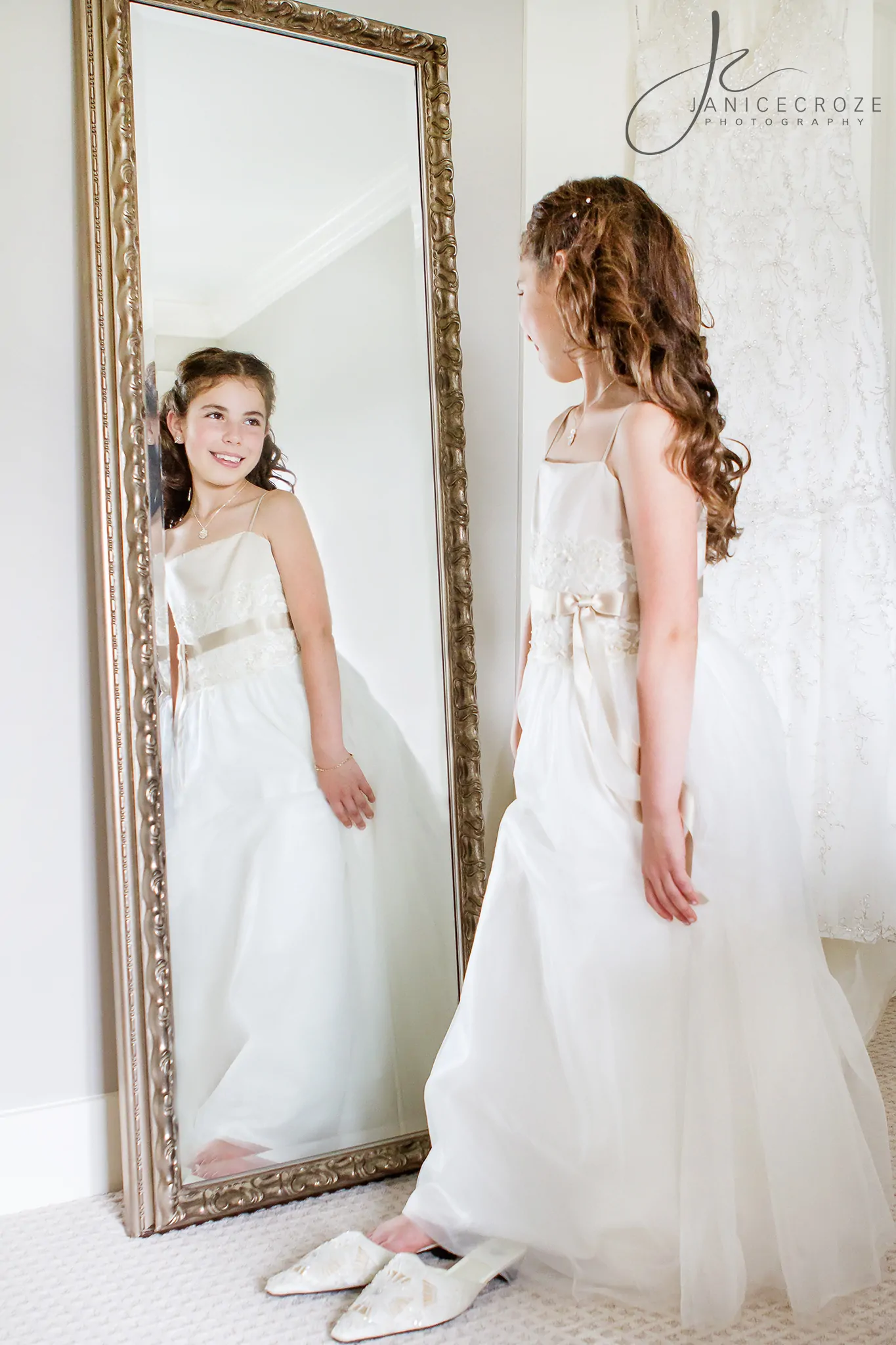 I simply adore everything about flower girls and ring bearers, even if they might be a little wild during the ceremony and the photo sessions. Just more cuteness to me!
In fact, when I got married, I had a photo shoot three weeks before my wedding with my three year old flower girl. I knew the images I wanted to get with her and I knew that on my wedding day that there wouldn't be enough time and she would be too overwhelmed.
My favorite photos from my wedding are those shots I did with her — three weeks before my actual wedding day!
Now, seventeen years later, my six year old daughter is jealous of those photos on my wall of me with a little girl who looks like she could also be my daughter. My Olivia wants to be in them! But, since I was married long before my Olivia arrived on the scene, having her as my flower girl was not a possibility.
So this past weekend, when I photographed a wedding here in Vancouver, BC, I was over the moon with the chance to photograph a bride and her flower girl, who is her eight year old daughter.
The two of them are so close. Their connection is strong and tender — and as beautiful as they are. It was an honour to capture it.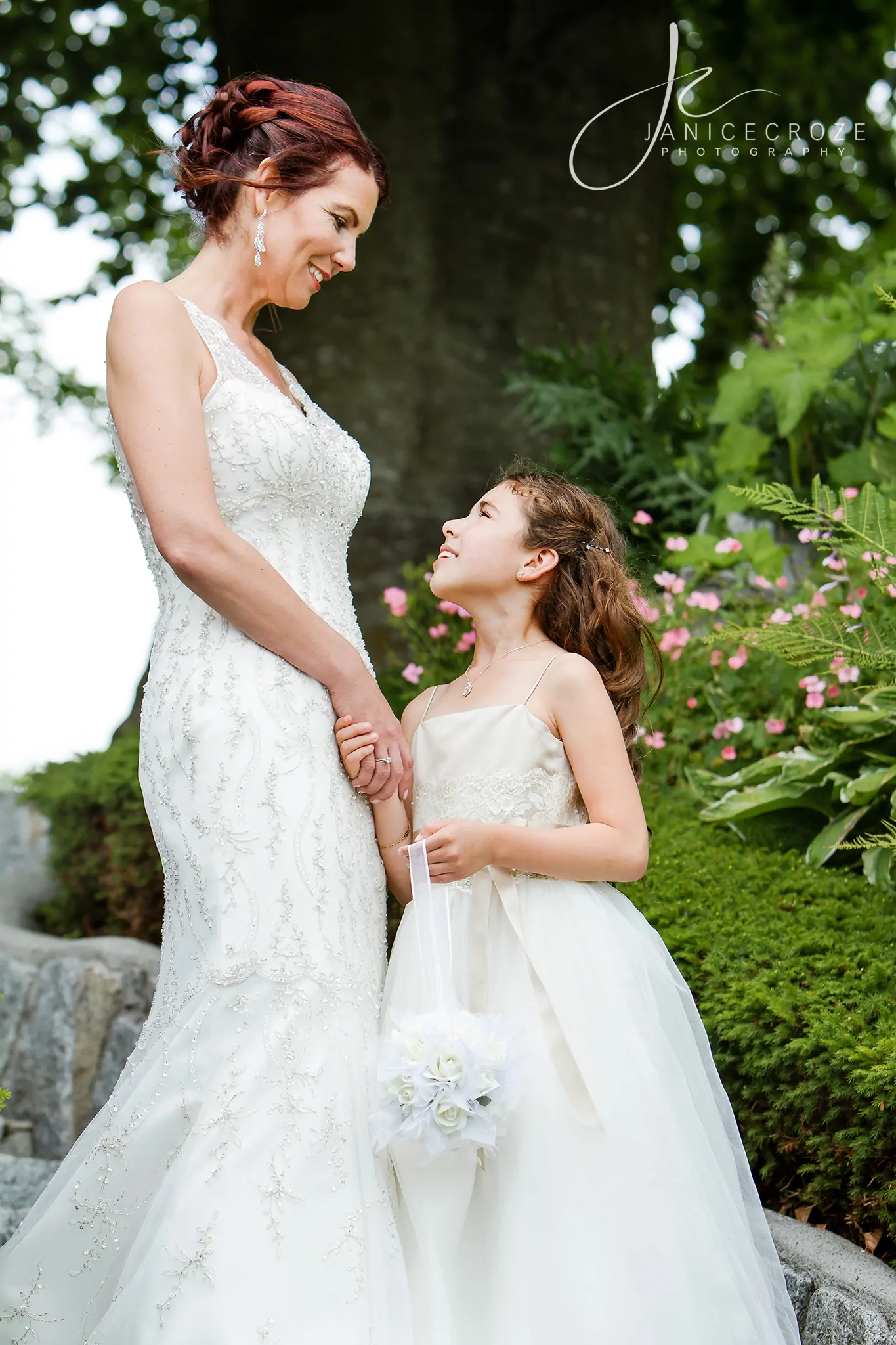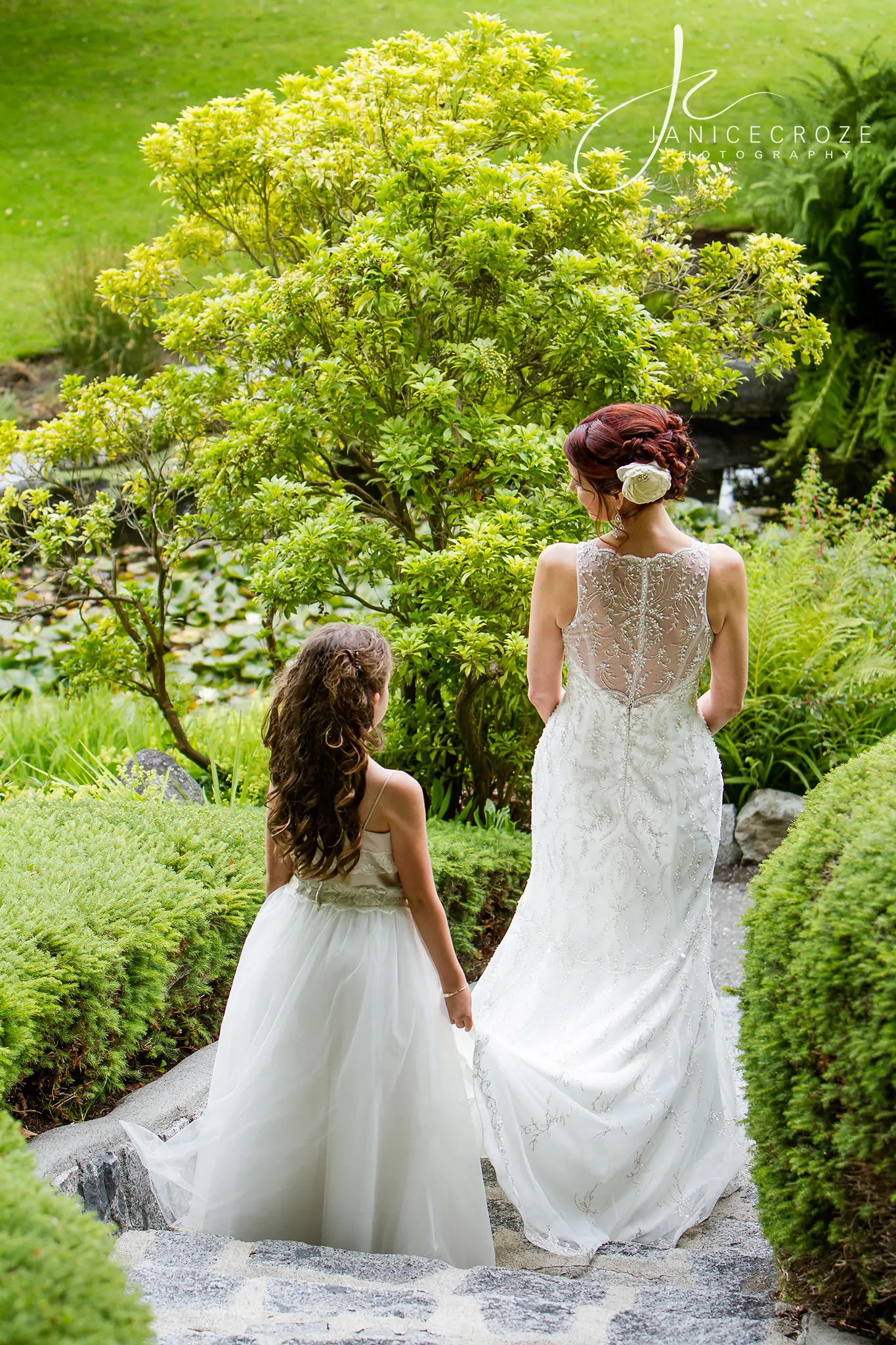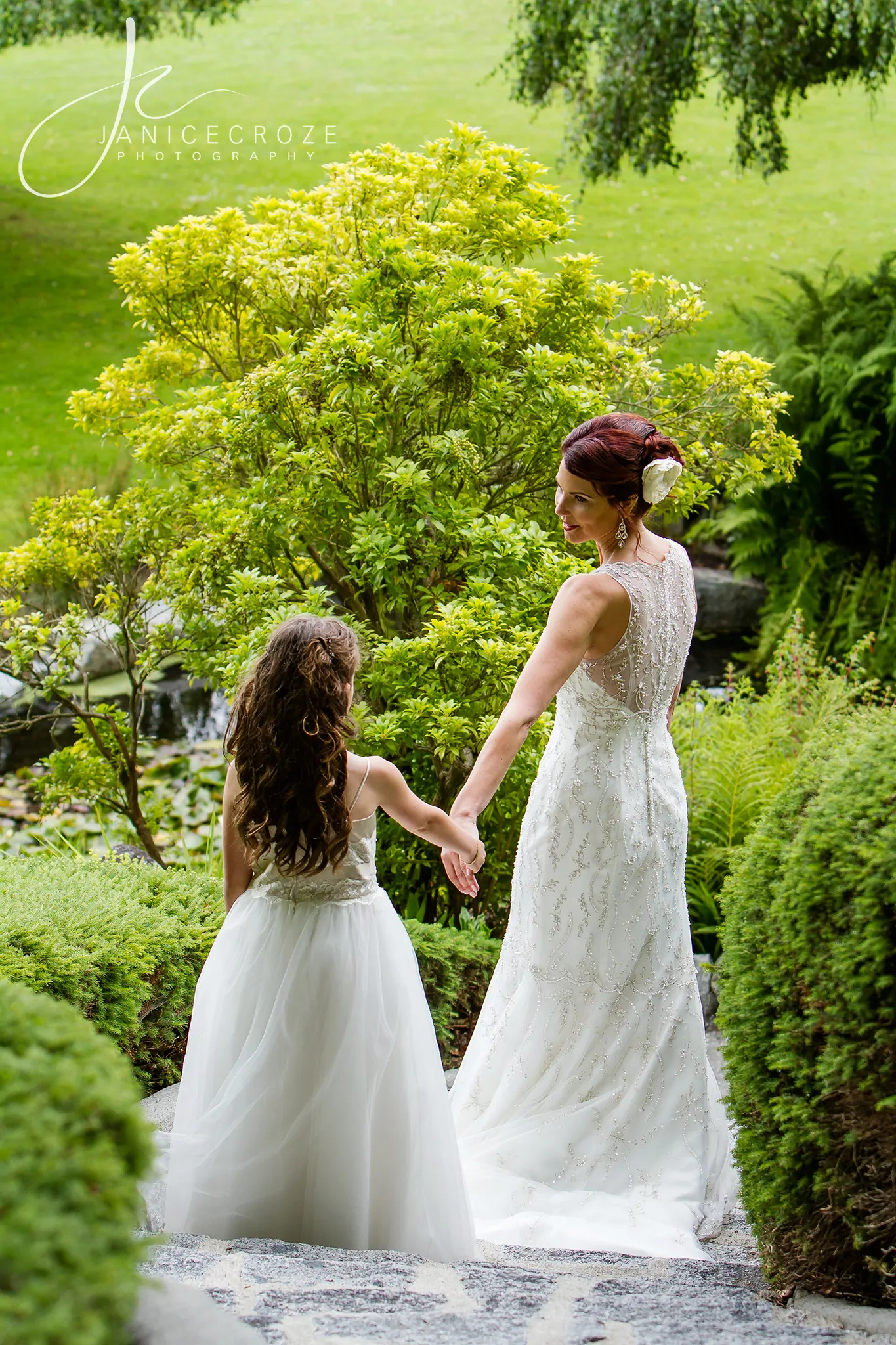 Yes, flower girls are simply divine. And when the flower girl is the daughter of the bride, I am in photographic heaven.
Written by Janice Croze, co-founder of 5 Minutes for Mom. Janice is a Vancouver based family and wedding photographer at Janice Croze Photography.