This post may contain affiliate links. Read my disclosure policy here.
I used to love to listen to music. I found motivation and inspiration through my favourite songs.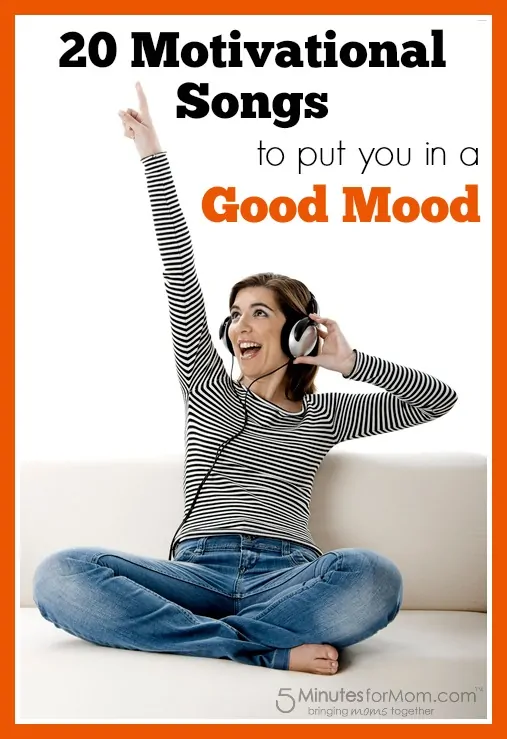 But as a mom who struggles with headaches, I've lost the connection to music. Instead of having tunes playing in the car while I'm alone, I opt for peace and quiet.
The problem is that I miss the motivation I used to get from music.
I constantly think of what Tony Robbins says about using music to change your mental state, but I still rarely turn on a motivating song.
Then yesterday as I was driving to the grocery store and "trying to keep the latent depression from crystallizing"*, I heard music coming from the car next to me. While our cars paused at the traffic lights, the song changed and the radio announced the station and started the next song. I thought of Tony Robbins as I felt the song change my state. As that car drove away, I turned on my radio to the same station and let myself sing a few lines. I soon arrived at the store and went inside to find the same radio station playing and finishing off the song, Firework by Katy Perry.
I decided to let the coincidence be a reminder to me of the importance of music in helping me battle my tendency toward depression.
And today when I was on Pinterest, I saw this post The 15 Best Motivational Songs For Getting Stuff Done.
So I pinned the post and decided to go a step further and make my own list of my favourite motivational songs.
Here are 20 of my Favorite Motivational Songs
These songs are guaranteed to get you UP, MOVING and MOTIVATED!
I've made a playlist on YouTube and on GrooveShark.
[Tweet "What would you add to this playlist of 20 Motivational Songs? What gets you UP and MOVING?"]
What Songs Would You Add?
What are your favorite songs that get you motivated and moving?
*"Trying to keep the latent depression from crystallizing" is one of my favourite lyric quotes from Bruce Cockburn that is the best description for how I often feel.
Written by Susan Carraretto, co-founder of 5 Minutes for Mom
Talk with me: @5minutesformom and Facebook.com/5minutesformom
Pin with me at http://pinterest.com/5minutesformom/