This post may contain affiliate links. Read my disclosure policy here.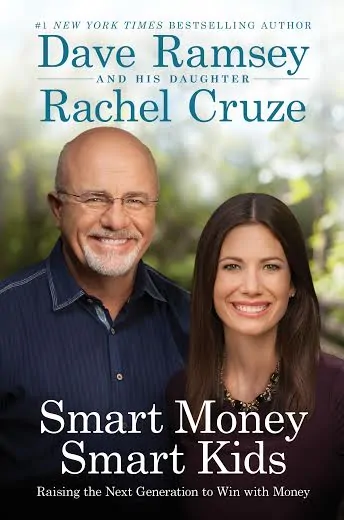 I'm fortunate that we've lived pretty debt-free lives. We did borrow money for inexpensive cars when we were first married over 20 years ago, but the last three cars we've bought, we bought with cash, and we also drive them for about 10 years before replacing them. I attribute that to the fact that my husband was raised that way, and so it makes sense that I want to model good financial sense for my children so they do not find themselves burdened by the crushing weight of debt or living beyond their means when they are adults.
Is this an important topic in your home? Do you consider it a part of the character that you are trying to build in your children?
There is nothing that irritates me more than my children whining about what they do have when I can look around and see all that they do have. Though we have the financial resources to give them more than we do, I don't think that buying $300 devices for 7-year-olds is the pattern I want to set. Read my post to see the 3 life lessons I've taught my kids about money. Watching my 9-year-old save up for his own Nintendo 3DS was pretty amazing.
The book is co-written by Dave Ramsey and his adult daughter Rachel Cruze. Take a look at the quick two minute preview to see what it's all about:
This book really did answer all the questions I had about finance for kids and explained why Dave Ramsey does things the way he does. The principles can be used with preschoolers on up to teens and young adults. The sections on teenagers are incredible, including debt-free college living, and instilling the right skills while they are younger to help insure that you can make that happen.
Although we model good financial sense to our kids, I don't know how intentional we've been at addressing the subject head on. Entitlement is a big theme in the book, and a problem with this generation:
If you are raising children in North America today, you are at war. Whether you want to be or not, whether you realize it or not, you are at war with contemporary culture. The heart of your child is under siege by endless marketing, pervasive peer pressure, and a choking shallowness from our contemporary culture (ARC p. 179-180).
The fact this his daughter Rachel is able to share her perspective makes the book even stronger. She recalls the lessons she learned as a child — sometimes the hard way and other times the easy way — as well as how it has served her as a married adult.
The book comes out on April 22. If you preorder by April 21, you will receive 3 free items, including the audiobook and the ebook and a legacy lesson, all worth an additional $50. You can order the book directly from DaveRamsey.com or from other online retailers like amazon then just submit your form online to get the benefits.
Enter to win
One of you (U.S. only) will win a copy of Smart Money, Smart Kids

. Follow the instructions below to enter once or multiple times.