This post may contain affiliate links. Read my disclosure policy here.
Jennifer Donovan here to share about kids and money. This is part of a sponsored promotion with Dave Ramsey focused on his forthcoming book, Smart Money Smart Kids.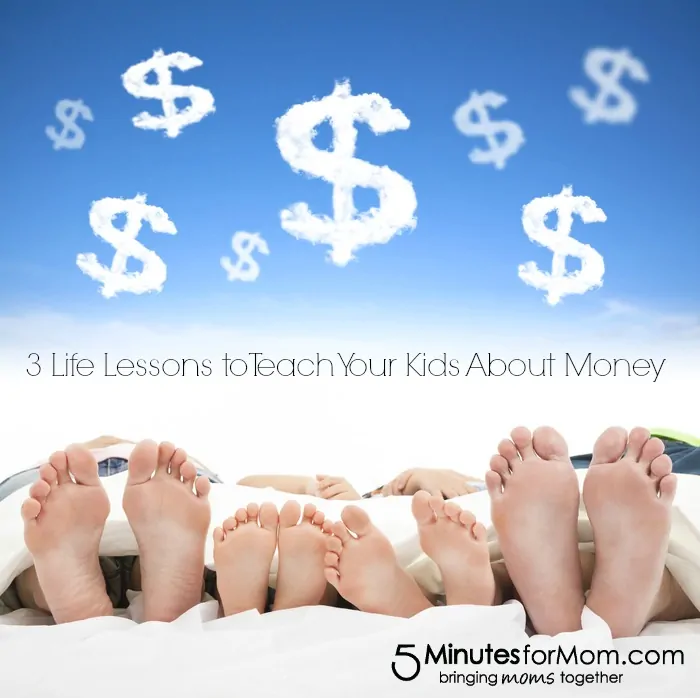 You have to earn it before you can spend it
My daughter got her first real job last year. I was very proud of her. She babysat for over 30 hours a week for a family all summer. I was very proud of her, and I could tell that she was proud of the increased responsibility and the fruit of her hard work. She had made a bit over the years babysitting, but to have a real steady income-producing job just before she turned 15 was pretty fantastic in my opinion.
My son is almost 10, and he's always tried to think up ways to make money for himself as well. His current project is taking care of the weeds that are inevitably delivered along with the spring mulch. He's going out every weekend and taking care of them for a negotiated fee. If there were no income associated with it, he might still do it if I made him, but he's doing it pretty joyfully.
Saving money can help get some things you want
She spent some of her earnings to replace a worn-out electronic device, but she's saving the bulk of it. She knows that in less than a year, she'll have her driver's license and in two years she'll be going off to college. The idea of having money to spend when she needs it is appealing to her.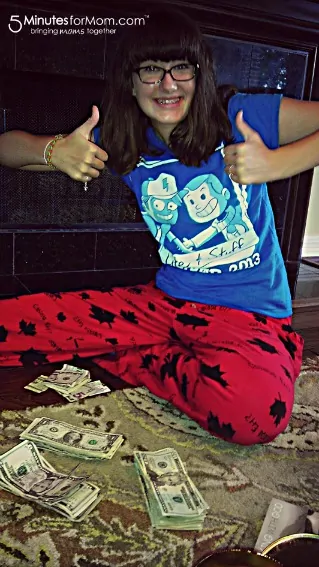 Last year my son saved all of his Christmas money and birthday money. He would mention a toy or building set that he wanted, and I'd remind him that he had that gift money that he could use. He kept saying no, but then one day he clarified, and I understood why. "I really want to wait until I have enough for a 3DS. He saved all his Christmas money for five months until his birthday came.
I can't say that this is a lesson that I taught him. If I'm being honest, he taught himself. Yes, I taught him not to blow his money on things like candy and to only spend it on things that he really wanted, but even when I was unknowingly tempting him to spend it bit by bit, he saved for something he really wanted. That is a long wait for a 9-year-old kid! I know that sense of accomplishment is going to stick with him and guide his financial decisions in the future.
Giving is important
My kids have learned to tithe on the money they earn as well. This is a financial principal that my husband and I have put into practice from the very beginning of our marriage. As our income grew, the amount we gave grew, but we don't even think about it, and I believe that's because it's always been a given. Whether my daughter is making $50 on one babysitting job a month, or $500 a month at a part-time job, I'm glad that she's putting that into practice.
Our church just started a building campaign. We've waited for a long time to get our own building, and I love that the leadership is encouraging the children and teens to make a two-year pledge, just like all of the adult members. My daughter didn't flinch at the idea of doubling her giving so that she could contribute her regular tithe in addition to a building tithe.
My son doesn't have a regular income, but he thought big. I thought of some ways he could contribute, and he dreamed up even more. I'm excited to see how God is going to use this time in their life to focus on the future of our church as they sacrifice some of their financial gains.
People can say what they will about this generation (and I have plenty of thoughts as well), but they like to give. Because giving to the church is important to us and something we believe God wants us to, we started there, but I've noticed that my 15-year-old daughter is generous with other causes as well. Whether it's a friend raising money for a school club or her service organization supporting a cause, she does not hold too tightly to her money.
The Dave Ramsey way
I've started this book but haven't gotten very far into it. I'm curious about Dave's thoughts on allowance and on letting children spend money on whatever they want (even if I think it's wasteful or foolish) and will share my thoughts in a formal review in a couple of weeks, but I wanted to share this awesome preorder special. If you order the book before it comes out on April 22, you will get these 3 items pictured below FREE: a legacy lesson download, the ebook, and the audiobook.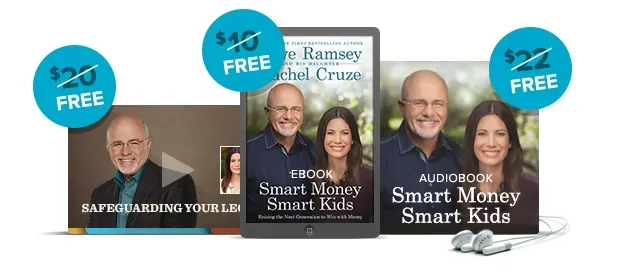 You can order the book directly from DaveRamsey.com or from other online retailers like amazon then just submit your form online to get the benefits.

Click over to read my full review of Smart Money, Smart Kids, where you can also enter to win a copy.