This post may contain affiliate links. Read my disclosure policy here.
Do you have an evil laugh like Disney's Maleficent?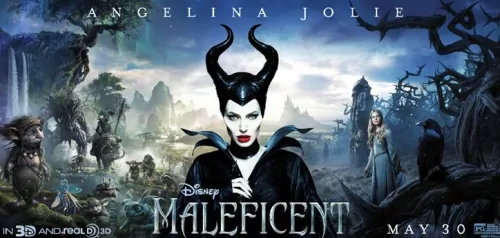 You can enter for a chance to win a trip to the world premiere of the film in the Maleficent "Embrace Your Inner Evil" Sweepstakes. Just enter by recreating Maleficent's laugh and posting the video to Instagram using #MaleficentLaughSweeps. See here for the official rules: http://di.sn/MaleficentLaugh.
"Maleficent," the untold story of Disney's most iconic villain from the classic "Sleeping Beauty," reveals the events that hardened Maleficent's heart and drove her to curse the baby, Aurora, only to later realize that the child may hold the key to peace in the land.
Watch the new "Legacy" featurette, from MALEFICENT, featuring a behind-the-scenes interview with Angelina Jolie.
Like MALEFICENT on Facebook: facebook.com/DisneyMaleficent
Follow MALEFICENT on Twitter: @Maleficent
"Maleficent" opens everywhere on May 30th.