This post may contain affiliate links. Read my disclosure policy here.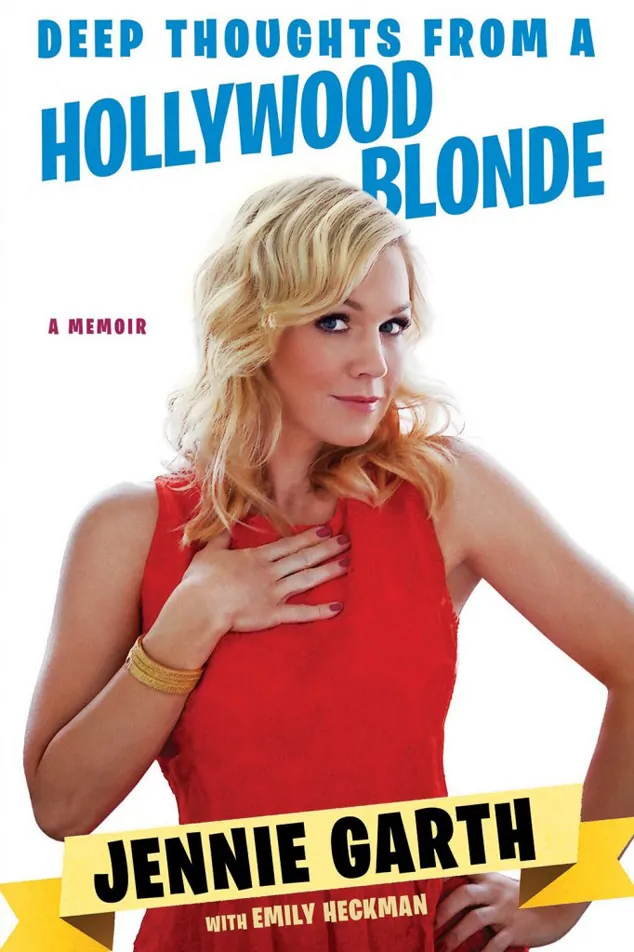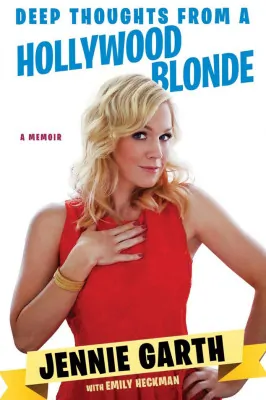 I like Jennie Garth, and was even able to sit down in a one-on-one interview with her several years ago when she was working with Hidden Valley Ranch, to talk to her about motherhood. Deep Thoughts from a Hollywood Blonde was a light and easy read, which is what I expected it to be. The tongue-in-cheek title sort of indicated that to me. Throughout the book, it was clear that Jennie wasn't taking herself too seriously.
She starts off the book by saying she's basically a quiet, shy loner, and so obviously "telling all" would be a difficult undertaking for her.
The beginning few chapters talk about her early life, then moving to LA to try to make it when she was a teenager (and striking it pretty big within that first year). Many celebrity memoirs choose to start off with something that will draw the reader in to the celebrity they know — like something current, or something from the 90210 years for which she is so well-known — and I think that this book would have benefited from that structure, and then going back to her earlier years.
The sections about 90210 were fairly interesting, and I thought they did a good job of portraying the life of a working actress. It's hard work. I enjoyed reading about her transition to comedy in the sit-com What I Like About You with Amanda Bynes.
Other parts were glossed over, such as motherhood. You can tell her kids mean a lot to her, and I did enjoy reading about how she made it possible to have her first-born with her on the set of 90210, but I think that this would have been a safe place to go deeper and share more about how motherhood has changed her or even her philosophies of parenting (we've all got 'em, right?).
As expected in a celebrity memoir, this one does have a section of color and B&W photos which were fun to see, from her childhood on up to her 40th birthday party.
In general, this was an easy, light-hearted read. Garth's style is funny and self-deprecating at times, so it was an enjoyable read, even if I would have liked seeing her open up a bit more.
Enter to Win
One of you can win a copy of Jennie Garth's new memoir. Just follow the instructions in the widget below, starting off by leaving a comment saying what your favorite Jennie Garth project has been!