This post may contain affiliate links. Read my disclosure policy here.
Disney sent 5 Minutes for Mom contributing blogger Dawn Cullo to ABC TV and Dawn's expenses have been paid for the trip but no other compensation will be paid and all opinions are Dawn's.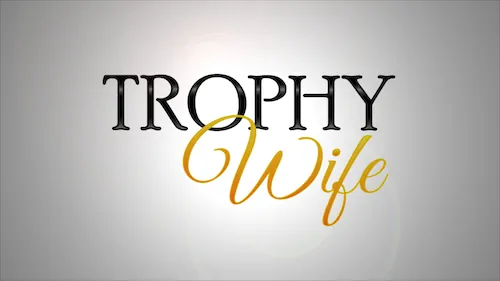 The ABC TV Show "Trophy Wife" is loosely based on creator and executive producer Sarah Haskins life. She married an older man who had been married a few times before and had children from those marriages. Creator Sarah Haskins was a young mom trying to assimilate into family full of kids and would talk about the ups and downs of her family life with her writing partner Emily Halpern. Soon they felt Sarah's stories would provide great content for a TV show and that is how "Trophy Wife" was born.
The show tells a universally common story about divorce and co-parenting from a funny and unique perspective. I have watched this show since the pilot episode and have found it to be a smart and funny story telling about a common family dynamic.
The Cast
Sarah and Emily pitched the show to ABC with Malin Akerman as the lead character and initially ABC passed on the show. They tried again a year later and ABC changed their mind and picked up the show and really wanted to work with Malin.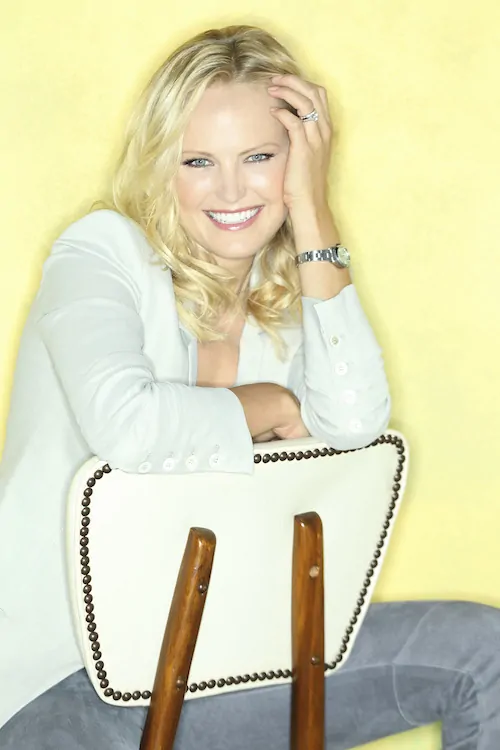 Photo courtesy of ABC TV
Sarah and Emily hit the jackpot with the rest of the cast as well. In the pitch for the show they named the male lead Brad because they wanted an actor like Bradley Whitford to play the role. Luckily they were able to cast him, but he said that he would only do it on one condition. They had to change the name of the character he played because it would be too weird so they changed the name to Pete.
They were also lucky to cast Michaela Watkins as Pete's eccentric second wife Jackie and Marcia Gay Harden as Pete's intense overachieving first wife Diane. The children cast in the show are Bailee Madison and Ryan Lee as Pete's older children Warren & Hillary and Albert Tsai as Pete's adopted son Bert from his second marriage and Natalie Morales as Kate's best friend Meg Gomez.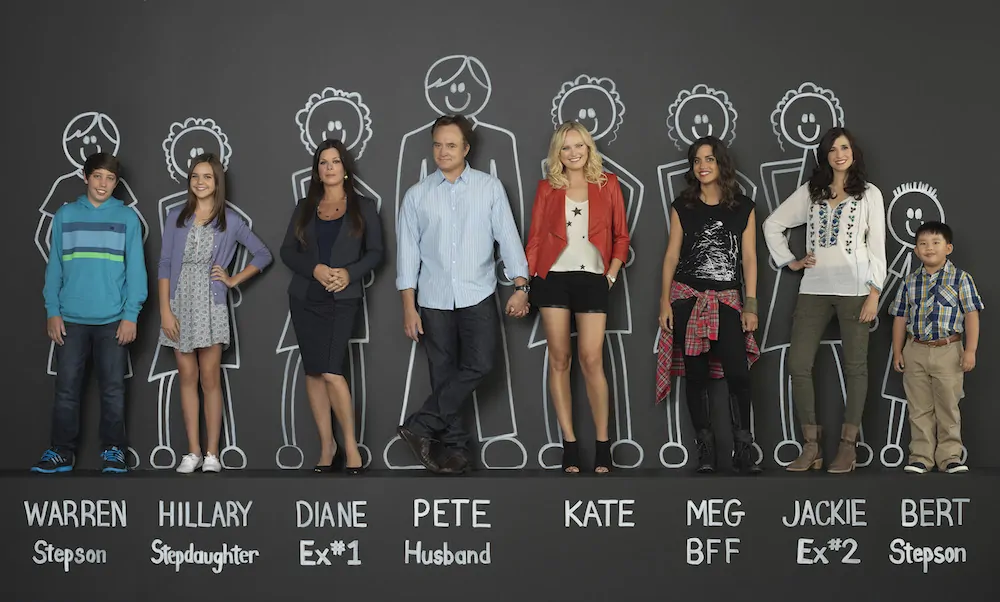 Photo courtesy of ABC TV
For those of you who are "Once Upon a Time" fans you will remember Bailee Madison as a young Snow White.

The Process
The creators talked about their process and how they pull ideas from their writers as well as working with a one line premise.  If the one line premise of the story is funny, then chances are the entire story will be funny.  For example a one line premise of an upcoming episode is about Warren joining the girls Field Hockey Team.
Some of the stories that they have pulled from the writers include the episode about Lice titled "Lice and Beary White" and the "Punisher".  One of the writers just had an experience with Lice and one of the co-executive producers was a new parent and curious about how you learn to punish your children.  The Punisher is on of my favorite episodes.
Upcoming Episodes
Last week "The Wedding"- part 1 aired and it was awesome because as viewers we got to see what Kate's dream wedding would look like. If you missed the episode you can catch it on ABC Online.

Photo courtesy of ABC TV
"The Wedding" – Part 2 airs tonight, March 18th at 9:30 pm. In this episode we get a comedy treat when Megan Mullally plays Kate's mom Cricket and Florence Henderson plays Pete's mom. I screened this episode as part of my trip to Los Angeles. There are some surprises in store for the viewers so you will have to tune in to find out if Kate's dream wedding takes place.
Wedding planning continues as Kate will not be fazed by all the stress and chaos around her, which is only amplified by the arrival of her mother and Pete's parents. However, things come to a screeching halt when the family gets some bad news, on "Trophy Wife,"
If you haven't yet tuned into "Trophy Wife" now would be a great time to start watching. You can binge watch the show on ABC Online to get caught up. The season finale will be part of a Mother's Day related storyline with Kate trying to figure out if she really is a mom.
One recent episode that was a real hoot to watch is called "Happy Bert Day" where Kate throws Bert an elaborate, Aladdin-themed birthday party and uses the party as an entree into the exclusive soccer mom clique. See Bert's Birthday Dance.
Find Trophy Wife online at
Facebook
Twitter
Pinterest
Instagram
ABC Online
Written by 5 Minutes for Mom Contributor, Dawn Cullo.