This post may contain affiliate links. Read my disclosure policy here.
Dawn Cullo, 5 Minutes for Mom contributor, shares her experience testing out YesVideo. We are part of a compensated ambassadorship with YesVideo, but all our opinions are our own.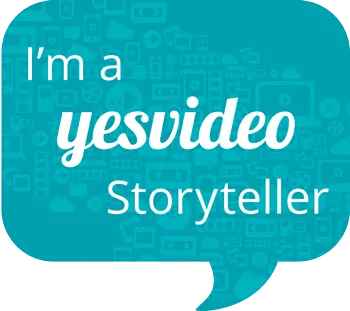 Do you have old movies that you wish you could just share with the click of a button on social media and via email? I have two little girls, one is eight and one is four. Back in 2005 when my eight year old was a baby we used a miniDV tape camcorder to record everything.
I tried to transfer the MiniDV tape movies to a DVD but this was so cumbersome because there was a new Windows operating system and the camcorder wasn't compatible and couldn't be connected to my computer to transfer the videos anymore.  If we wanted to view the videos we had to plug the camera into the back of the TV, plug the camera into a power outlet and fast forward and rewind to the part we wanted to see.  It was such a pain to view just a few minutes of the home movies. So for many years our MiniDV tapes have sat on a shelf collecting dust.
A few months ago I was thrilled to hear of a video transfer service called YesVideo. With this service not only is your content transferred to a DVD but it is also accessible online. I can now share my home movies with the click of a button. It so simple.
Here's how it works. You are sent an Easy Ship kit to put your old video tapes and movie reels in. There are instructions on how to send the package back, even the postage is included in the service. I dropped my package off at my local UPS Store and that was it.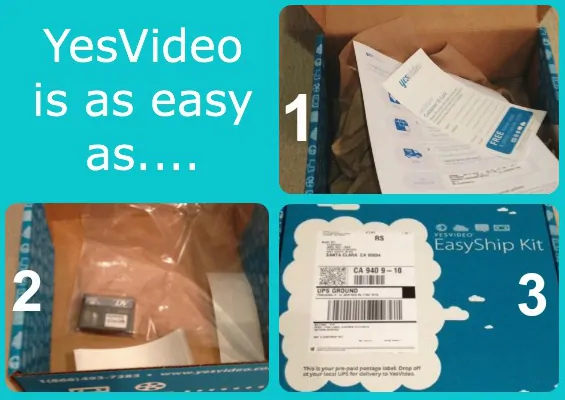 A few weeks later I received an email that my videos had been transferred. I was able to view them online right then and there. I sat at my computer for at least 45 minutes watching the video of my little girl from 2005 and sharing the content with my family and friends with just a click of a button.  Within the online dashboard you will find movie clips accompanied by music as well as chapters for each movie snip it. This makes it easy to jump around to different parts of the home movie.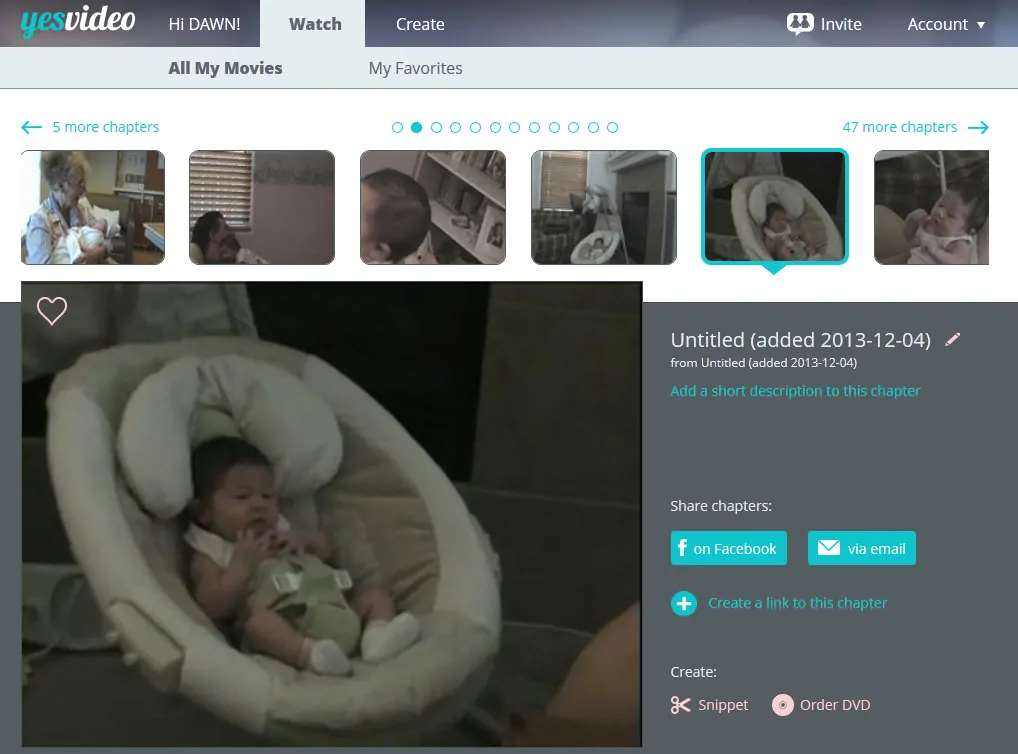 Then a few days later a wonderful DVD arrived in the mail with my original MiniDV tape and the contents converted to a DVD.  The DVD contains the same items as the online dashboard and you are able to select different chapters of your home movie.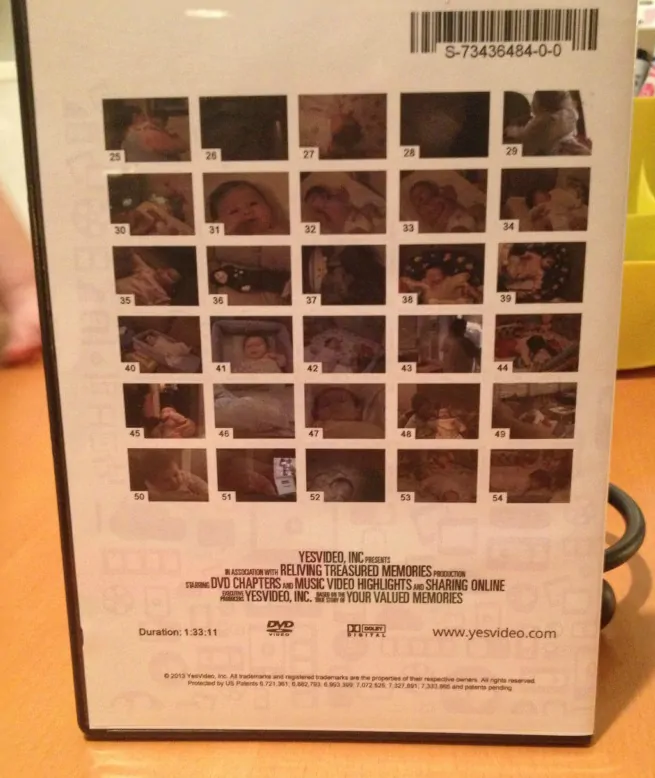 Here are two clips from the finished product.
Baby Lily Talks to Daddy

Lily Watches Her Winnie the Pooh Mobile

And Check Out Susan's YesVideo…
You can see a sweet video of Susan's daughter Julia taking her first steps here…

Disclosure: We are part of a compensated ambassador program with YesVideo.
Written by Dawn Cullo