This post may contain affiliate links. Read my disclosure policy here.
Hi there! One of my very favorite gifts that I received for Christmas was a new pair of cowboy boots. These were not your typical "work" or plain cowboy boots. These were some new fancy girlie cowboy boots. Take a look at these beauties: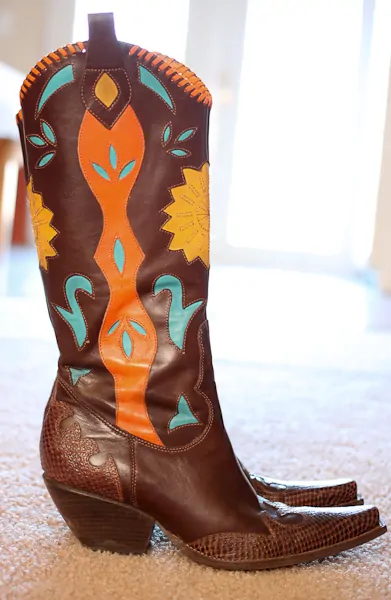 I've had my eye on some like these for a while now but they can be quite expensive and knowing that if I owned a pair I would wear them often, I didn't want to settle for a pair that wouldn't hold up.
I'm over today on my blog Green Eyed Country Girl showing a few inspiration boards from polyvore in styles similar to the way I wear them.
Click here to hop over to my site and see the looks!