This post may contain affiliate links. Read my disclosure policy here.
This post for CleverCards was written by 5M4M contributor, Geri Chase. While we were compensated for this post, the opinions remain those of the author.
Is your family as busy during the holidays as our family? Every year I tell myself that I'm not going to let the season sneak up on me, but inevitably I find myself trying to fit lots of activities and holiday preparations into those few weeks after Thanksgiving and before Christmas.  One of the things I am almost always behind on is sending out greeting and Christmas cards.  I feel horrible that I almost always miss the December birthday in all the bustle of the season!  But now, thanks to CleverCards, I can get a reminder and send both free ecards and printed greeting cards right from my mobile phone!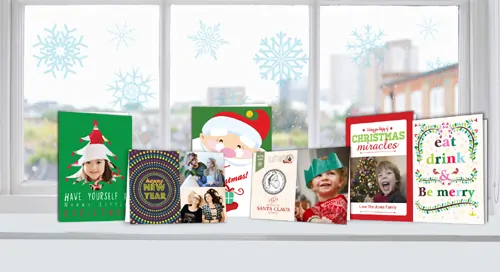 CleverCards (formerly Clever Bug) figured out a way to harness the power of social media by creating an app that it interfaces with Facebook.  So not only can you get reminders about who has a birthday coming up, but you can use the Facebook photos they have posted to create a unique card!  The process is super simple!
1. Log on to Facebook to see who is having a birthday and to access the card store. Select your friend, then choose the CleverCard you want to send to them.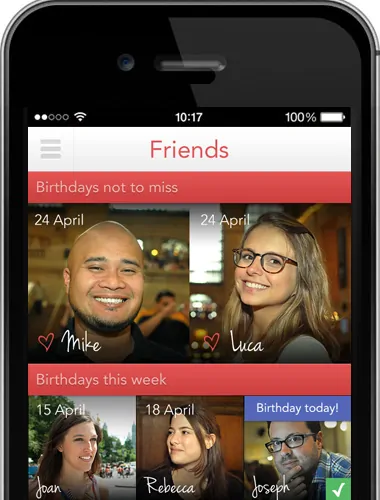 2. Choose and edit the photos you like, then add them to the outside of the card.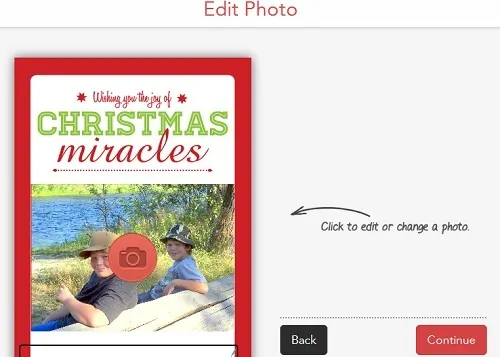 3. Then just add a personal message to the inside of the card.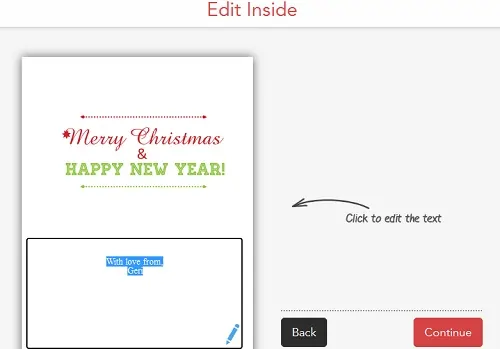 4. Send your free digital ecard greeting to your friend via email, Facebook or text's Facebook page or have CleverCards deliver a real card printed on high-quality card stock to anywhere in the world.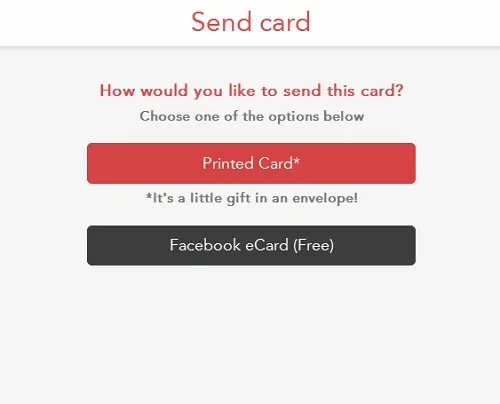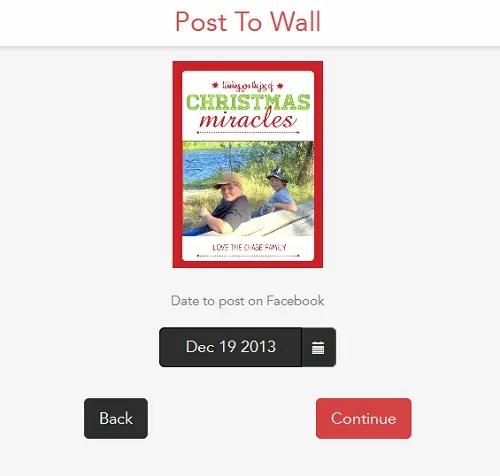 The best part?  You don't have to spend an hour looking through cards at the card store!  You can do all of this from the comfort of your smartphone or computer in just minutes!
One of the features I like the most about CleverCards is that it offers the option of using their app as an address book of sorts by allowing you to save and store addresses and birthday information for friends and family who may not be on Facebook. That way you can still use the app to send them an ecard or you can send them a printed version.  This is definitely a useful tool for me.  I am the worst about keeping track of dates and addresses!
The CleverCards app is availble for iOS, Android and desktop, so you can send a card from virtually any device you own that has internet access.  The CleverCards online store offers a wide variety of greeting and holiday cards and at only $2.99 per card, CleverCards makes sending a printed version of your card a very affordable and simple way to send a sign of your affection!

Since I'm running behind on my Holiday Greeting cards this year, I'll be using CleverCards to get them done before the New Year!  I love having the option of sending a few out by mail and others via email or Facebook!  How about you?  Do you prefer to mail your cards or send them electronically? Which occasions do you think you would use CleverCards for the most to send cards?  So many possibilities, right?
Want to learn more about Clever Cards and download their app?  Stop by their website or Facebook page!
Geri Chase is mom to 2 hilarious boys and wife to an insanely funny husband, all of whom like to remind her that the fact that she is a girl does not give her immunity from their testosterone induced humor. While she pretends not to be amused, she secretly laughs herself silly over their antics and frequently blogs about life and family friendly products over at I Am Boymom.