This post may contain affiliate links. Read my disclosure policy here.
Kids need a lot of affirmation. They face many challenges as they grow and the encouragement of parents and teachers is a necessary part of their development.
That's where Affies for Kids come in.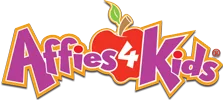 Their products are designed for teachers and parents to provide their students and kids with positive affirmation in a mere five minutes per day!
Using the Affies for Kids program resources, teachers and parents can build habits of positively reinforcing the young ones around them.
Affies for Kids uses eBooks, Audio Books, Song Books, Activity pages, and more to:
Teach the language of positive self-talk
Help build confident, compassionate, and resilient kids
Help prepare children for success in school, on the playing field, and in life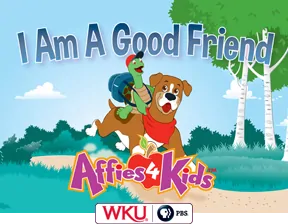 Through the stories of fun and colorful characters, kids will learn positive qualities that can be reinforced daily with the accompanying activities.
At a mere $40 a year for a family subscription, parents can learn to instill confidence, kindness, and resilience in their children.
Packages that include ready-made lesson plans are also available for teachers for just $80 a year.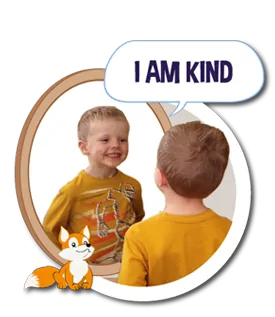 5 features of Affies for Kids:
Designed as a daily program, requiring only 5 minutes out of your busy day to spend one-on-one with your child.
Provides Parenting Cards for simple tips on what to do that day.
Teaches kids to make saying your affies a daily habit!
Teaches parents to redirect their child's behavior in a positive way.
Provides 5 quality minutes in the car through singing the Affies Songs!
Visit their website today to learn more about their products, the friendly Affies characters, and how you can instill positive qualities in your kids.
You can also check out their facebook page, follow them on twitter, or view their YouTube video to learn more.
Hi! I'm Jenny!
I blog at www.thesweetstuff.blogspot.com all about my home, family (husband and sweet baby girl), being a mom, crafting, cooking, my faith in God, and more.
I love the outdoors, living in a small town on the Central Coast and being a mom!