This post may contain affiliate links. Read my disclosure policy here.
We are working in a partnership with Proactiv to bring you news about the new Core System that is available.
Jennifer here —
I never thought that as an adult I would have to deal with acne — but I do. I have breakouts as bad as I did when I was a teenager, and I am 39. I think it has to do with the change in my age and hormones. My daughter on the other hand, just started going through the whole breakout phase, so we were pleased to learn about the new Core System from Proactiv — Proactiv+ 3 step Core System.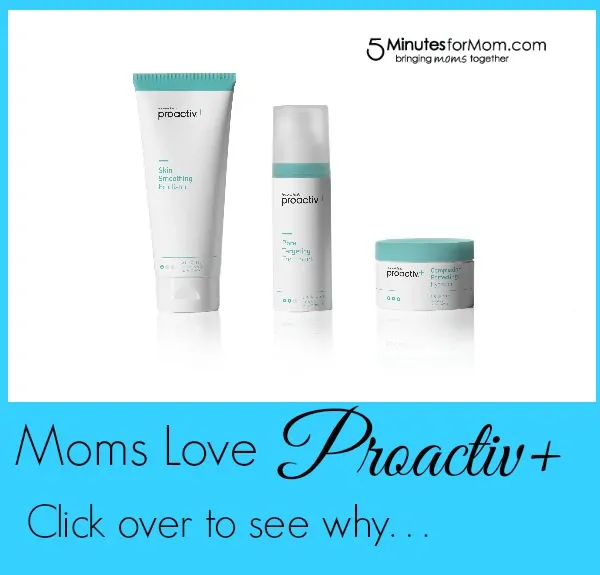 Proactiv+ is the next-generation 3-Step System—a breakthrough acne-treatment system completely reformulated from the ground up by Drs. Katie Rodan and Kathy Fields—featuring more medicine and more skincare benefits, plus a new, smarter way to target acne. For every enhanced acne-fighting benefit in each step of Proactiv+, there is an equally powerful complexion-conscious skincare benefit, helping users fix their acne and let their skin flourish.
Our thoughts
When we first started using the system, I was a bit alarmed as I started breaking out worse and so did my daughter. We thought that we had done something wrong. We started asking others who had used the system if they had the same problems and they assured us not to worry. They said it always gets worse before it gets better.
The impurities in your skin have to be brought to the surface (because it works from the inside of the pore out) so that the Core System can really make a difference.
I am happy to announce that my skin is looking beautiful once again and I have had more compliments lately about how amazing my makeup looks. I hate to tell them — it's not the makeup — it's what I have been using to clean my skin!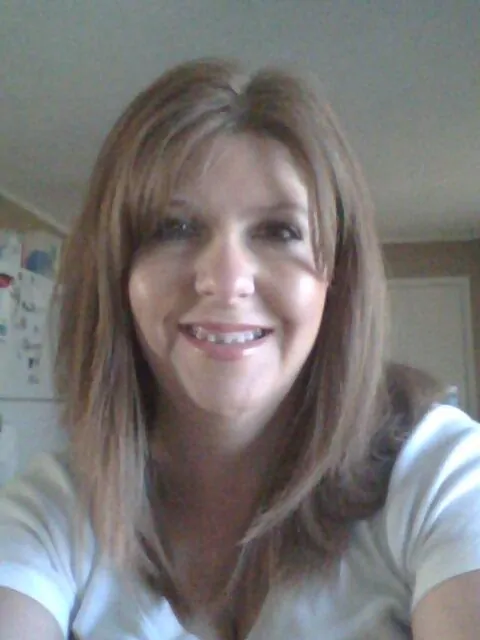 3 Step Process
Using these three items in this formula will help your skin to look its best and feel its best.
Step 1: Skin Smoothing Exfoliator
Created as a 4-in-1 daily face wash, the Skin Smoothing Exfoilator acts as a deep cleanser, a medicated treatment for killing acne-causing bacteria, a glycolic-acid toner, and a mild exfoliator for renewing and smoothing the skin's surface. A luxuriously creamy daily cleanser, the Skin Smoothing Exfoliator removes dirt, impurities and dead cells from the skin's surface, providing an instantly brighter, smoother and healthier-looking complexion.
Key Ingredients:
2.5% Benzoyl Peroxide – micro-crystal, prescription-grade benzoyl peroxide designed to slip into pores to quickly kill acne-causing bacteria, helping to clear up acne blemishes and prevent   new ones from forming.

Pore Resurfacer – gentle exfoliating beads combined with glycolic acid help to slough away dull, dry layers of the skin, helping to open pores and prep them for the Pore Targeting Treatment.

Moisture Complex – a humectant and emollient complex designed to help retain moisture and leave skin feeling smooth, soft, supple and hydrated after cleansing.

Mild Cleanser – a naturally derived, sulfate-free cleansing agent designed to gently remove dirt, sweat, makeup and other impurities from the skin.
Step 2: Pore Targeting Treatment
The Pore Targeting Treatment is a light-weight, leave-on gel formulated to release benzoyl peroxide directly into the pore to effectively clear up acne blemishes while helping to improve skin tone and texture. The Pore Targeting Treatment includes the new, exclusive Smart Target™ Technology designed to attract benzoyl peroxide into the pore and away from the skin's surface, killing acne-causing bacteria at the source to help prevent new blemishes from forming. Like every step in the Proactiv+ 3-Step System, the Pore Targeting Treatment also has a skin healthy benefit: it's formulated with glycerin to help skin retain moisture for a soft, radiant glow.
Key Ingredients:
SMART TARGET™ Benzoyl Peroxide 2.5% – Exclusive technology designed to deliver benzoyl peroxide acne medicine directly into pores while alleviating dryness and irritation.

Glycerin – powerful humectant designed to help the skin retain moisture
Step 3: Complexion Perfecting Hydrator
Because having acne-prone skin means more than just blemishes and breakouts, the Complexion Perfecting Hydrator can deliver solutions for many of the most common problems including dryness and irritation, uneven skin tone, unwanted pigmentation, excess oil and shine, redness and skin blotchiness, large-looking pores, and a dull, ashy complexion. Salicylic acid gently clears blemishes and helps pores appear smaller. Proven, science-based ingredients add to the product's skin benefits including natural skin brighteners, moisturizers, a mattifier, soothing botanicals and a nourishing prebiotic.
Key Ingredients:
Salicylic Acid (0.5%) – An acne medicine designed to help clear pores of cellular debris and keep them clear—helping to minimize the look of pores for a more luminous complexion

Skin Brightening Complex – Natural skin brighteners such as kojic acid, licorice extract, bearberry and sophora root are designed to help fade the appearance of post-acne marks and improve uneven skin tone

Moisturizing Complex – Powerful humectants, hyaluronic acid, plus other hydrating ingredients help alleviate dryness for softer, smoother looking skin

Skin Conditioning Complex – Specialized skincare ingredients such as bisabolol are designed to help soothe and calm redness and irritation

Skin Mattifier – Designed to help reduce excess oil and shine

Nourishing Prebiotic – Designed to help the skin's natural protection
Price: $29.95 monthly, Available at ProactivPlus.com or by calling 1-888-710-2161
Enter to win
One reader is going to win a complete Proactiv+ System. Use the Giveaway Tools Form Below to enter.