This post may contain affiliate links. Read my disclosure policy here.
Michelle of Honest & Truly!, a 5 Minutes for Mom contributor, shares her thoughts on two Spinmaster Zoomer from the Zoom Pets line in this sponsored post.  She was compensated for this article.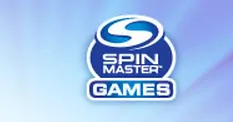 I love animals. I'm a huge advocate of having pets, and I've had cats, dogs, horses, hamsters, gerbils, and rabbits over my lifetime. It's been a very rare month when I haven't had at least one pet in my life, but I know not everyone is ready for that or has the time or energy. And I'll be honest: I never want to own a dog as a pet again for a number of reasons, though the wee ones sometimes think differently. Zoomer is a robotic Dalmatian from Spinmaster Toys who acts as close to a real dog as a toy can.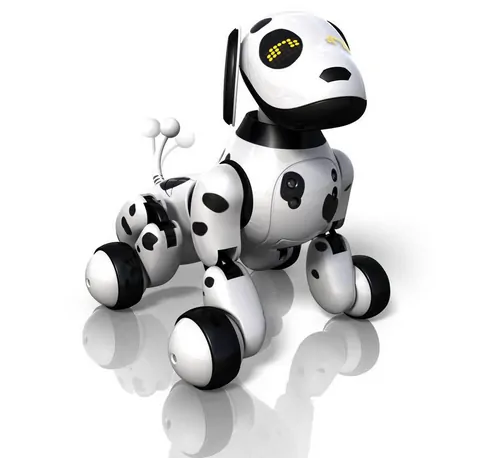 Zoomer takes about an hour to charge (and recharge – no changing expensive batteries nonstop!) before you can play with him, teaching him tricks and more. He understands English, French, and Spanish, and you can train him to learn more and more just like a real dog.  Before you know it, you'll have Zoomer laying down, rolling over, playing dead, and dozens more tricks. He even has a button on his back that treats you to a random trick when you press it.
His eyes follow your movement, making him seem very realistic, and he'll wag his tail and enjoy a belly rub just as much as my parents' dog does. He will also bark, whine, and pant, depending on his mood. Each Zoomer has his own personality, which means he won't be completely predictable – the same way any other puppy is different from his litter mates.
To get even better at training Zoomer and learn all you can about him, there is an Android and iOs app that you can download to make things easier on you, but even if you don't have access to the app, you can easily figure out how to interact with and train Zoomer to do what you want – though he sometimes forgets, so you need to be patient with the puppy. You can even earn your official training certificate online or via the app!
Zoomer isn't an inexpensive toy.  At $99.99, he's definitely special, but for the personality he exhibits and all the loving he offers, he's a pretty good replacement for a real dog for those who can't have one due to allergies, time, or cost. And that's definitely cheaper than vet bills, food, and doggie daycare!  Right now Zoomer is the only robotic pet available from the Zoom Pets line, but more variations are on their way, so keep your eyes out!
Enter to win
One winner is going to get the chance to win a Zoomer pup for your child. Use the Giveaway Tools form below to enter.
Michelle may never stop running around Chicagoland, but she always makes time for the important things in her life – her wee ones, cooking, reading, and spending time with friends – and of course, writing. You can see what she's up to on her blog Honest & Truly! or on Twitter where she tweets as @HonestAndTruly.