This post may contain affiliate links. Read my disclosure policy here.
This post has been sponsored by Hampton Home Collection.
Jennifer here —
My hubby and I are looking to get away for our anniversary next week. I think we have settled on a quaint little town close to where we live that has a Hampton Hotel. I love their establishment.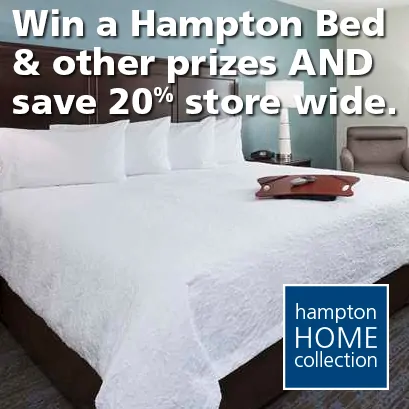 Hampton Holiday Sweepstakes
Wrap yourself in Hampton this holiday. Enter to Win a Hampton Bed, a three-night Hampton stay, their wonderful cozy Hampton down duvet, and the Hampton lap desk.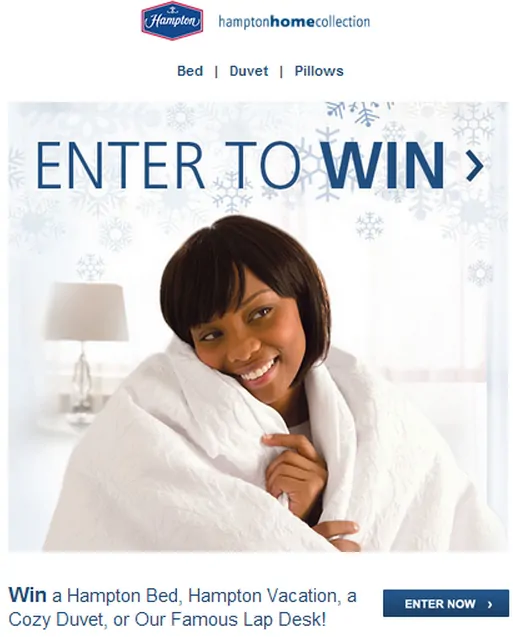 Refer your friends for more entries.
Be sure to check out all the amazing pins on their Pinterest boards.

Plus, save 20% off everything in the Hampton Home Collection store.
Happy Holidays from Hampton Home Collection.