This post may contain affiliate links. Read my disclosure policy here.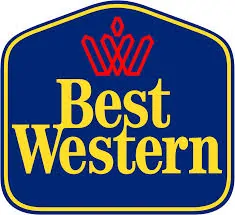 Stacey, 5M4M contributor, shares why she loves a good Fall getaway and a great deal thanks to Best Western. All opinions are those of the writer.
My kids have been in school for two months now and we've been running ragged between "Back To School" nights, soccer practices, soccer games, school conferences, and on and on. And, in just about a month we'll begin the madness of holiday parties, family gatherings, holiday parades, and on and on!
All that to say, we have just about three weeks to sneak in some downtime. Time for just me and my husband and the kids. Time to sneak away from all the busyness!
One of my family's favorite thing to do is plan a weekend away at a hotel. It doesn't have to be far away, often times it's just an hour drive from our house. But it's a time where the kids can splash around in a pool, we all pile into two beds and watch our favorite movie and order hot fudge sundaes from room service, and then are spoiled with a yummy hot buffet breakfast that none of us has to cook! Everyone's happy!!!
This Fall, if you're looking to get away with the family, want to plan a girls weekend away, or maybe just you and your spouse need to reconnect, Best Western wants to help get you there! More so, they want to make your time away more affordable, giving you a chance to rejuvenate before the holidays without breaking your budget!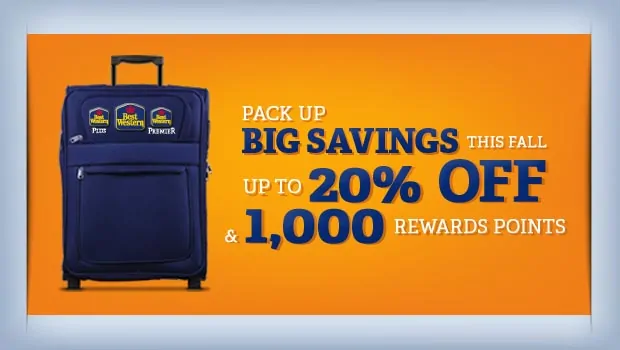 From now until November 24, guests can save up to 20% off their hotel room when they book their stay through BestWestern.com! And no registration is required! That's 20% more you can put toward your holiday budget. Or 20% more you can put towards going to the spa or treating yourself to something special!
In addition to your 20% savings, Best Western Rewards members (and new members) will also bank 1,000 reward points per stay!
But, remember, this savings ends November 24, 2013! So, don't delay!!! Visit BestWestern.com today and book your family weekend away, holiday shopping trip with the ladies, or that long overdue visit to your sister! 
To book your fall getaway, just head over to BestWestern.com!
Enter to win
One lucky reader is going to win $100 Travel Card from Best Western. To enter, use the Giveaway Tools form below.
Blogging at StaceySays.com about life as a mother to 3 young kids, Stacey dreams big through her life list and is currently shopping two of her children's books to publishers.