This post may contain affiliate links. Read my disclosure policy here.
Guest post by Penny Raine.
I love fall, it is one of my favorite seasons and in the south we are bursting with color! I also love having some of that color inside my home. What I do not like however is spending lots of time and money on decorating. I am a very practical person. Sometimes too practical for my own good, which is why I love the creative talents of my daughters. They not only stop to smell the roses, they often bring them indoors. Below is a picture of some very spontaneous decorating one of my daughter's did one afternoon. I walked in the door with a basket and she instantly added a couple items we had laying around.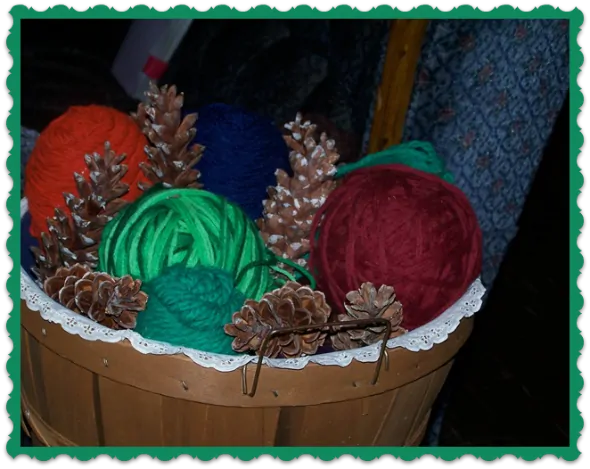 Fall is a great time for bringing that outside color inside. Here are some ways to use natural outside elements for decorating. Add some household items and you have a very economical and yet personal space that surrounds you with the things you love. Have your children help you in adding creative touches to your home that reflect your tastes.
Fall leaves can be scattered here and there on a table, in a bowl or basket, or on a mantle.
Branches with fall colors can be arranged in a vase much like you would cut flowers, let the leaves be the color focus instead of blooms.
You can use acorns, nuts or other natural objects from outside placed in a bowl for a centerpiece or table decoration.
Pinecones look great in a basket and sprinkled with some cinnamon make a nice smelling addition.
Bring out the afghans and lap blankets and drape nicely over the back of a rocking chair or couch.
Think color! Any decorating items in orange, golds, maroons, avocado green, anything in a fall color can be added.
Baskets, wooden bowls, or crates also make nice "warm" feeling additions to any room.
Fall decorations are usually short lived but that makes them even more enjoyable. They fill the void between the busy days of summer and the hectic winter holidays. Enjoy the season!