This post may contain affiliate links. Read my disclosure policy here.
Like most preschoolers, my daughters are busy people who like lots to do during the day.  Bad weather can be hard because it means that we can't go outside play (and run off some of their boundless energy).  That means I have to be more creative to come up with other activities to stave off their boredom and subsequent whining.  Here are ten activity ideas to help you keep your preschooler busy and happy when the weather outside isn't so nice.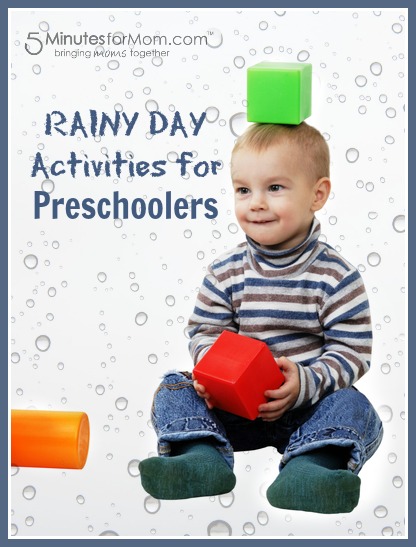 10 Fun Ideas for Rainy Days with Your Preschooler
Each of these submissions has been provided with permission from the original bloggers. We encourage you to visit their blogs and follow them on their social media channels.
1. Yarn People
Lauralee uses toilet paper rolls, yarn, glue, and other items from around the house to create yarn people.  She says this craft encouraged their imaginations and creativity while letting them work on fine motor skills.  Read more here.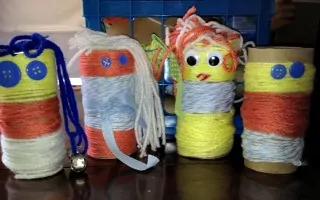 2. Indoor Scavenger Hunt
When the weather is nasty outside, Cheryl sets up an indoor scavenger hunt for her children.  She suggests various ideas for where to hide clues and includes some great scavenger hunt printables to make it even easier.  Read more here.
 3.  Under the Table Fort
Jen shares how she built a fort for her toddler under the table on a rainy day.  This encourages creativity (how would your preschooler design a fort?), imagination and quiet play.  Read more here.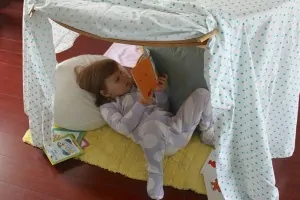 4.  Tissue Paper Crafts
If, like Tricia, you save all the tissue paper you received with all those baby gifts (or birthday presents) you've gotten, then you're set for this craft!  Let your children play with the tissue paper or make pictures with it (depending on their ages and abilities).  Read more here.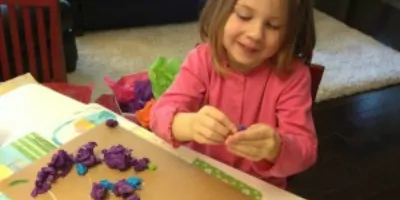 5.  Button Wreaths
This simple craft requires only buttons and pipe cleaners.  Children will practice fine motor skills and coordination while learning about patterns.  Read more here.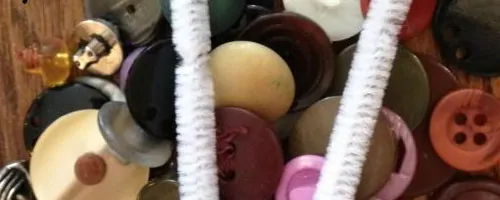 6.  Pouring Activities
Water can provide endless hours of entertainment for preschoolers—and it's easy to clean up if they make a mess!  Jody provides suggestions for pouring activities for your preschoolers.  Read more here.
7.  Sticky Wall Matching Game
Jen uses hearts to create a Valentine's Day game for her daughter, but this activity could be done with any shape for any time of year—a fun way to teach your preschooler about colours and shapes!  Read more here.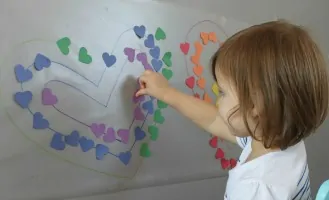 8.  Board Games
Of course, when the weather is nasty, you can always pull out a few board games—but what games can preschoolers play?  Julie provides three suggestions for starting your preschoolers on board games.  Read more here.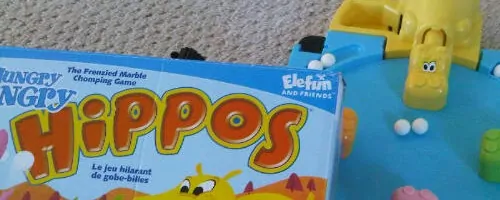 9. Invisible Ink
This craft combines science with art and is sure to amaze your preschooler.  It's also easy—all you need is lemons, paper and a small lamp.  Read more here.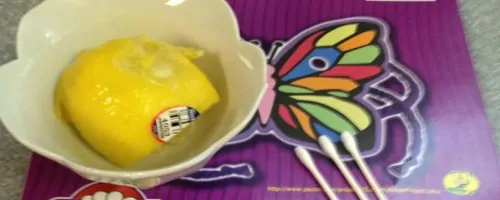 10.  Foam Sticker Crafts
Most preschoolers love stickers, so Renata lets her preschooler use foam stickers to create gifts for their friends and family.  Watch for foam stickers on sale and keep a stash handy for rainy days!  Read more here.
Paint projects are also a great way to keep preschoolers occupied inside.  For more ideas, check out our Activities for Preschoolers Resource Page (and add your own links there!).