This post may contain affiliate links. Read my disclosure policy here.
"Moooom!!!! Barbie! MARIPOSAAAAA!!!!!!"
This was my wake-up call a few weeks ago. The girls had gotten up early and were getting in some cartoon-time before the rest of the house emerged from their beds. Amidst those cartoons was a preview of the newest Barbie movie, "Barbie: Mariposa & the Fairy Princess". And their excitement just could not be contained!
Little did they know that I was already making plans to surprise them with a Barbie-tastic viewing party for them and a few friends!!!
First, a little about the movie….
This 25th Barbie movie is set to hit store shelves on August 27th and is a very fun add to your Barbie movie collection! Mariposa, the lovely butterfly fairy, embarks on an adventure of a lifetime as she ventures to Shimmervale as the royal Ambassador of Flutterfield. This wouldn't seem like a big deal except that the residents of Shimmervale, the Crystal Fairies, are their long time rivals!
As Mariposa learns more about the Crystal Fairies and tries to right the misunderstandings the Shimmervale people have about the Butterfly Fairies, she learns it's ok to just be who you are. And, of course, she makes new friends along the way and saves the day!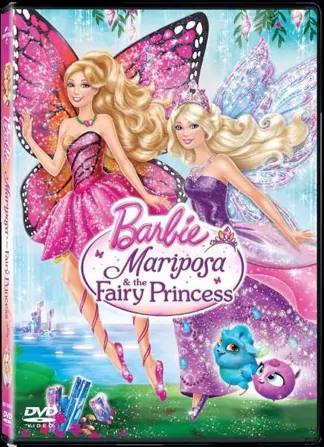 My girls absolutely adored the movie! And, as a mom, I loved the themes of being yourself and not judging someone based on what you've heard about them.
With "Barbie: Mariposa & the Fairy Princess" debuting August 27, what better way to celebrate than with a viewing party of your own! At our party, we served our guests some yummy treats on, of course, Barbie plates and kept busy decorating our very own Butterfly and Crystal Fairy wings while we watched the movie!!!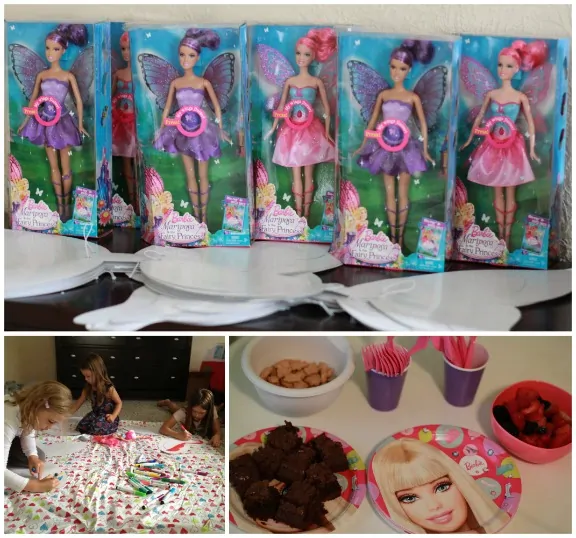 The girls thought it was so much fun to create their very own wings, which they've been fluttering around the house in ever since. Our guests also got to take home their very own "Barbie: Mariposa & the Fairy Princess" Barbie! It was fun to see which Barbie they each chose and then watch as they acted out the movie together!
Now, time to plan your own "Barbie: Mariposa & the Fairy Princess" viewing party!!! I've put some fun ideas together on this Barbie-tastic Party Pinterest board but I'd love to hear your ideas, too!
And don't forget to watch for "Barbie: Mariposa & the Fairy Princess" to hit shelves in a store near you!
I received a screening copy of "Barbie: Mariposa & the Fairy Princess" along with some fun party supplies to help throw an awesome Barbie viewing party! All opinions here are my own.
Blogging at StaceySays.com about life as a mother to 3 young kids, Stacey dreams big through her life list and is currently shopping two of her children's books to publishers.